A Primary three teacher at Pakyi Presbyterian Basic School in the Ashanti region is spearheading attempts to obtain school uniforms for the school's impoverished students.
School authorities have discovered that the majority of impoverished pupils who do not have school uniforms have low self-esteem, which impacts their academic performance.
A survey revealed over 103 pupils either have no school uniforms or such attires are in bad shape.
Some of them are without prescribed school uniforms. Their guardians are unable to purchase them the uniforms.
Mrs. Quaidoo explains some students exhibit low self-esteem due to their underprivileged background.
"Sometimes when we are talking about appearances in class, how they should dress you realize that some of them are not comfortable. They don't like their appearance and that affect their confidence. It's a challenge," she said.
A visit to the school found Primary 2 pupils of Pakyi Presbyterian Basic going through reading lessons in English.
Some of the students were uncomfortably seated on the dual desks in threes, finding difficulty in spreading their reading materials on the table.
According to the authorities, the primary school has a desk deficit of over 65.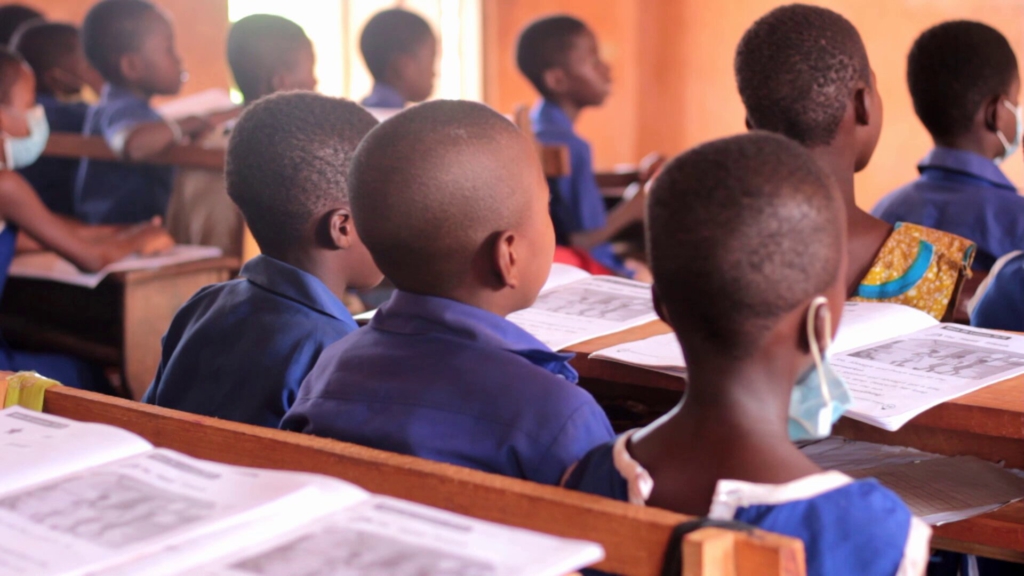 Headmistress, Kezia Kyere Asante explained the impact of the situation on the school.
"The students are sitting in threes, the smaller one in fours but under normal circumstances, it should be two to a desk and this poses a challenge. It affects writing since they don't have enough space for themselves," she added.
Mrs Quaidoo, a teacher at Pakyi Presby Basic School, together with some philanthropists, have aided the pupils with 100 uniforms for both boys and girls.
She hopes it helps improve learning in the school.
"Though the uniforms are not enough, we hope the few who get them will be encouraged to do better in school and also boost their confidence", she added.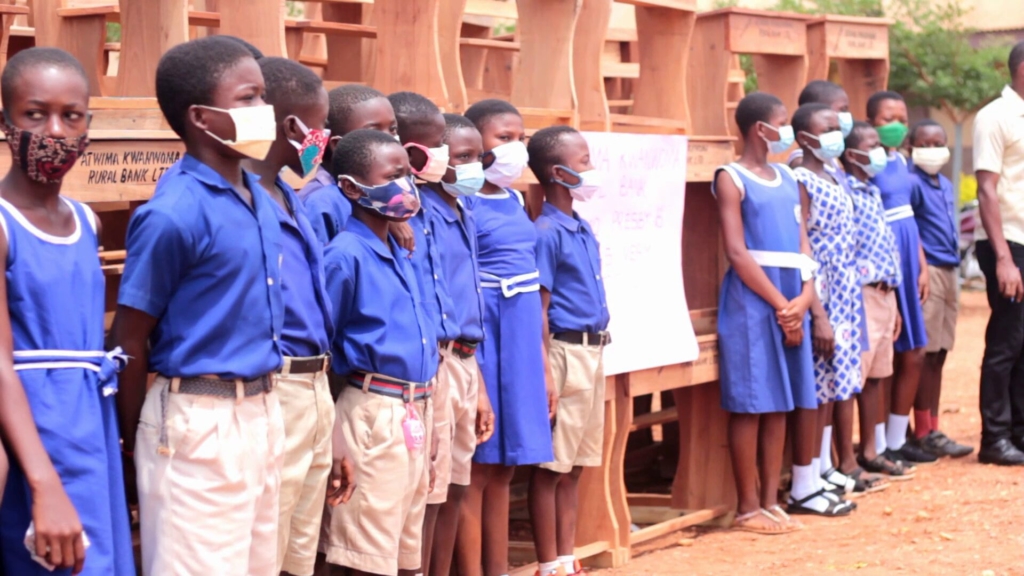 Meanwhile, the Atwima Kwanwoma Rural Bank has responded to the furniture needs of the school by providing 80 desks for the pupils.
Board Chairman, Patrick Owusu says the gesture is geared towards improving teaching and learning.
"If you build human being you build a nation that is why we have decided to help education especially at the basic level. This is a school we have adopted and have helped in diverse ways including supporting building projects," he added.
The Oforikrom Education Office has also received office equipment to improve education in the area.
The Education Unit of the Presbyterian Church has appreciated the gesture.