Old students of the Kumasi Anglican Senior High school have donated Personal Protective Equipment (PPEs) to their alma mater to help keep students and teachers safe from the Coronavirus. 
The 2001 year group say the intervention is to augment government's supplies of safety materials to schools and to ensure the students and teachers are safe on campus.
The items include Veronica buckets, reusable face masks, sanitizers, soaps and other safety kits needed on campus to keep both teachers and students safe from contracting the Corona virus. 
The vice president of KASS Old Student's Association who doubles as the housemaster, Edmund Fosu received the items on behalf of the students and described the gesture as timely and appealed for of such to help keep the students safe.
"Government has provided us with almost all the safety kits and sanitary materials for students and teachers, but as you know most of the Covid-19 safety kits are consumables; talking of sanitizers, soaps, nose masks and tissue papers so the old student's additional supplies will really ease our burden of procuring new kits to top up government's supplies."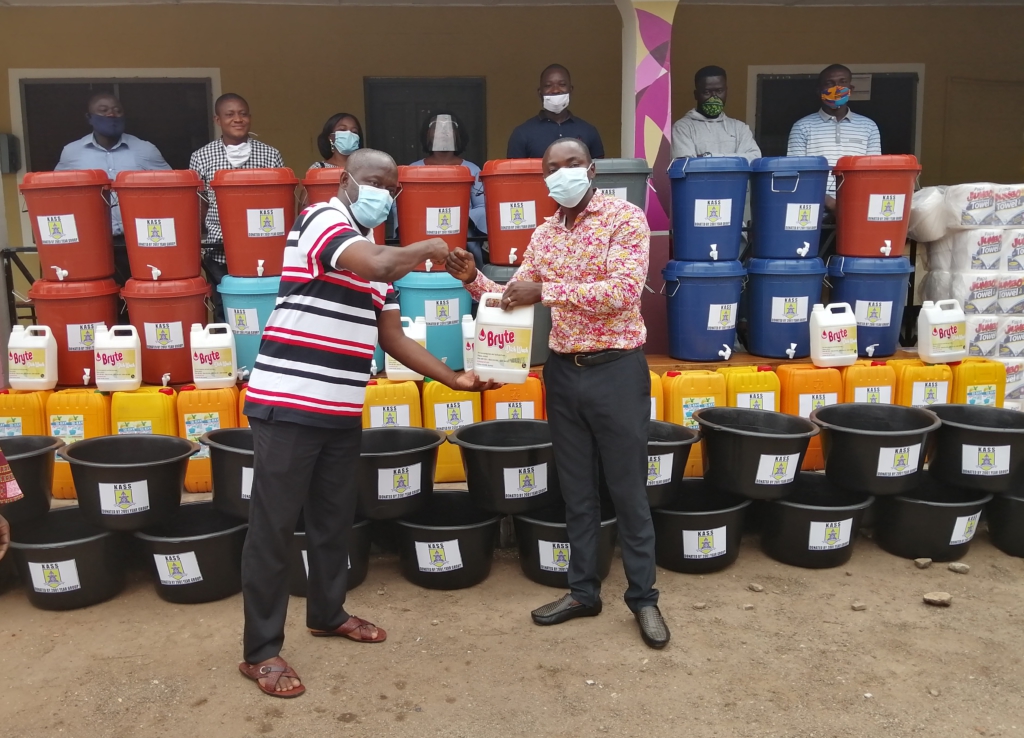 He added: "Just so we are aware, the final year students are almost done with their exams so it means the supplies government gave us at the beginning of our return from the Covid-19 break have significantly been consumed by the teachers and their students."
Quite surprised at the old student's timely gesture he said: "Least did management expect such a donation from our own students, we are very grateful and we will insist the students use the products as they adhere to the Covid-19 safety protocols especially while writing their exams".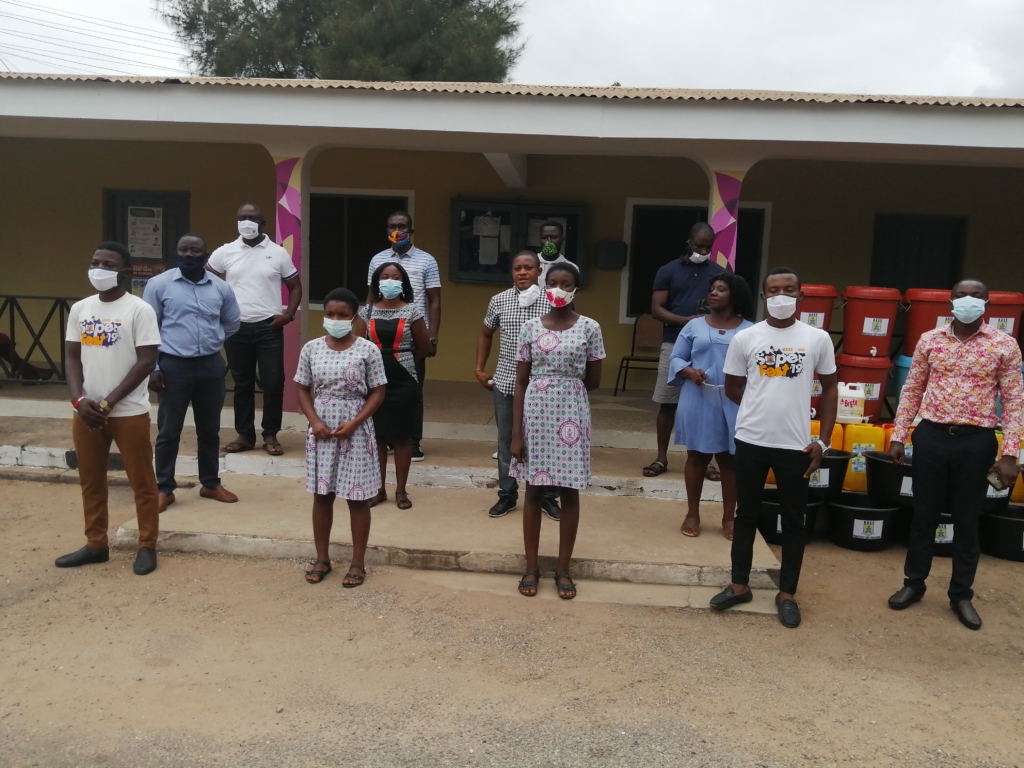 Organiser of the 2001 year group, Samuel Kwasi Benefo called on all old students of Super KASS to come together and support their alma mater.
"We are using this medium to call on all old girls of this noble school to join our Facebook page to connect [with] ourselves and chart a course to benefit the school". 
He added that, "in abnormal times like this, is very appropriate for us to come together and give back to the school that made us".
Mr. Kwasi Benefo on behalf of the 2001 year group assured management of the old student's Association continuous support to raise the flag of Kumasi Anglican High school.