Former Youth and Sports Minister, Nii Lante Vanderpuye has explained that his inability to pay an amount the state owed D.K. Poison was due to the risk of conflict of interest.
Ghana's first-ever boxing world champion, D.K. Poison has been waiting for more than four decades for the re-payment of a loan he extended to the government of Ghana from his fight purse.
The loan was advanced purely on a gentleman's agreement with officials of the then Military government of Ghana, back in Tokyo Japan where D.K. Poison had won his second title defence against Shigefumi Fukuyama.
At the time, there was economic difficulty in Ghana and the unavailability of foreign exchange further complicated issues.
According to the legend, he earned a purse of $75,000 from that bout and was paid an amount of 34,000 cedis, through a transfer at the then Barclays Bank, which was equivalent to $30,000 at the time. This meant that an outstanding amount of $45,000 was to be paid to him.
This angle is a highlight in the upcoming Joy News/Joy Sports Hotline documentary, The Boxing Loan.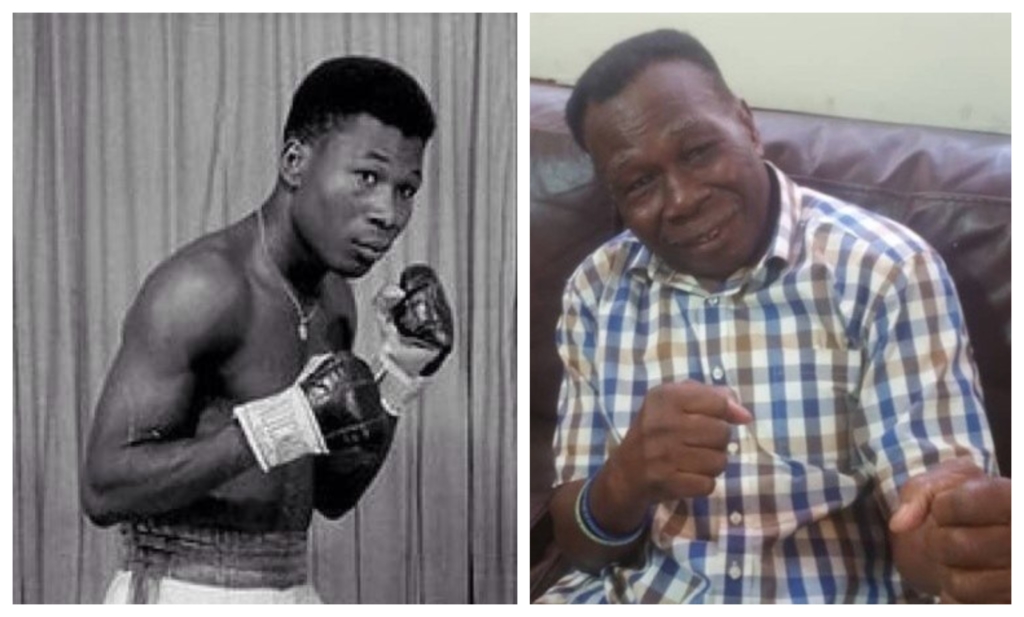 "Having a relationship with him I was a bit scared of a possible issue of conflict of interest. Even though I made attempts on it I was a bit restricted in my demand that it should be done at all cost," Nii Lante Vanderpuye told Joy Sports.
He served as Ghana's Sports Minister for 10 months before his party, the National Democratic Congress (NDC), lost the general elections in Ghana in 2016.
"The whole transaction was such that all the people who were involved are not available right now to authenticate. I have heard two or three people who have passed on who talk about it. I have heard the late G.W. Amarteifio talked about it because he was involved. I also remember the late Nii Kwei Mensah, the former Ghana Boxing Authority (GBA) Chairman, talking about it before," the Odododiodio MP revealed.
According to the former Youth and Sports Minister, the boxing fraternity decided to visit D.K. Poison at his residence at Teshie, Nungua on one of his birthdays and interestingly the legend raised the issue again. "I remember very well that during the tenure of Hon. E.T. Mensah as Sports Minister, there was a move like that so that if the government couldn't pay the whole sum, some could be paid. But you know this spending government money is something you cannot just get up and do."
"Auditors must come in and how will one generate invoices and all. So it is a very difficult thing to do. So it is a big difficulty for any sports minister or ministry to say I am taking it upon myself to pay this money because it is not a small amount of money," he added.
He advises that the government as an institution must decide that this is what it wants to do. "We may not have the documents to support it. Evidence is not only about documents it should also be verbal agreements."
"So we believe him and there is at least some evidence to show that he did that. And some accounts that he did that. People can recount and there is a historical account that can be vouched for," he said.
The former Sports Minister believes that it behoves on the executive that once it is decided that this is what they want to do, there must be a clear cut plan as to how it will be done and that will be left with the executive and legislature.
"There was also the issue of precedence that scared some of us that others would come and claim that something happened and that they are to be paid something. At this point in time, if the government has decided to extend the gesture-based on humanitarian grounds, I support it. If they are unable to do it the next NDC government will continue from where they stopped.
The relationship between Nii Lante Vanderpuye and D.K. Poison
As a young boy, Nii Lante was a boxer and trained at the Taylor Gym in Accra Newtown where D.K. also trained. He also lived with his aunt who was a close neighbour of D.K. Poison in Nima, a suburb of Accra.
D.K. Poison inspired Nii Lante Vanderpuye's subsequent exploits in boxing which made him among many other things, a manager, promoter and ring announcer as well. 
—