The Orange Friday Carnival, unquestionably Ghana's largest carnival, draws over two hundred thousand visitors to the historic city of Cape Coast each year to witness the vibrant costumes, massive floats, and street celebrations.
Cape Coast is converted into a carnival city brimming with brightly colored floats, a variety of mask colors, and unusual festivals.
The week-long Oguaa Fetu Afahye normally climaxes on Saturday, but the Orange Friday Carnival is typically held on the Friday prior to the climax.
Patrons of the carnival travel from within and outside of the country to see the spectacular displays of color, music, and parades that are celebrated through Cape Coast's main streets.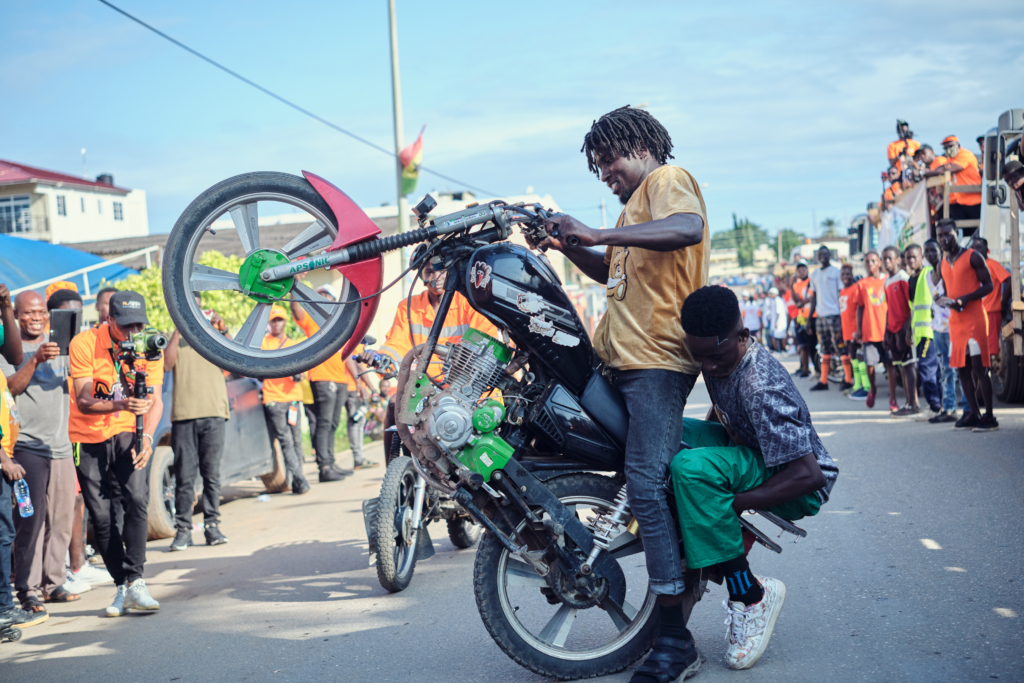 This year's carnival is estimated to be 3-kilometres long, with the patrons calling for support from the traditional authorities and the Ghana Tourism Authority to help make the carnival bigger and better.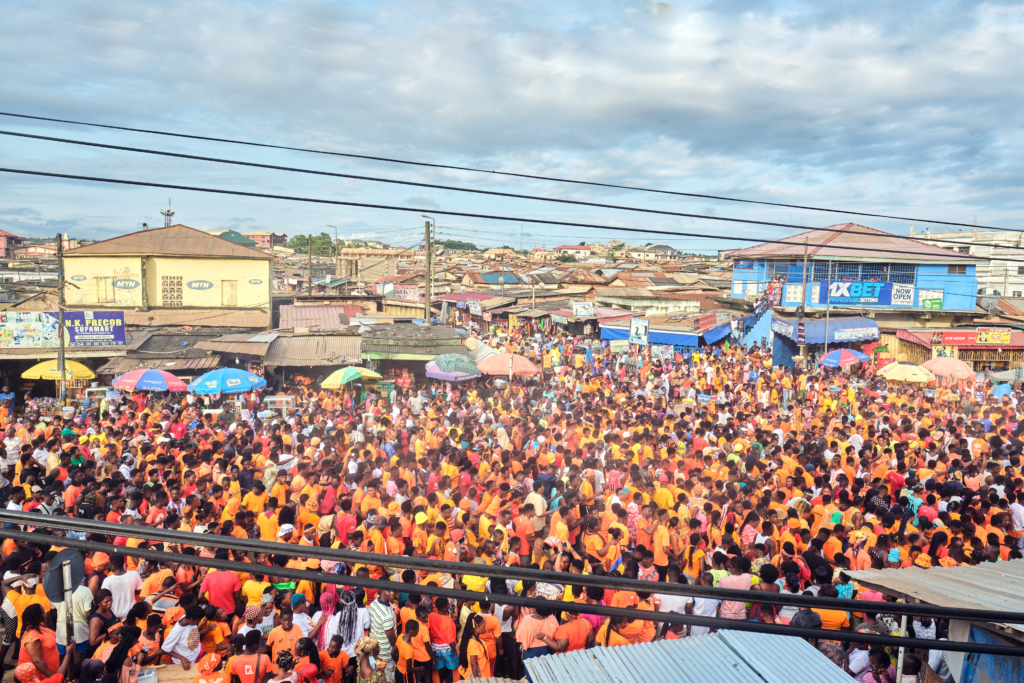 Aside from the merry-making side of the carnival, businesses also boom. More than 120,000 tee-shirts were sold by the organizers, but many told them they should have printed more because the numbers of people who couldn't get the tee-shirts to buy were fast outnumbering the ones that had some to buy.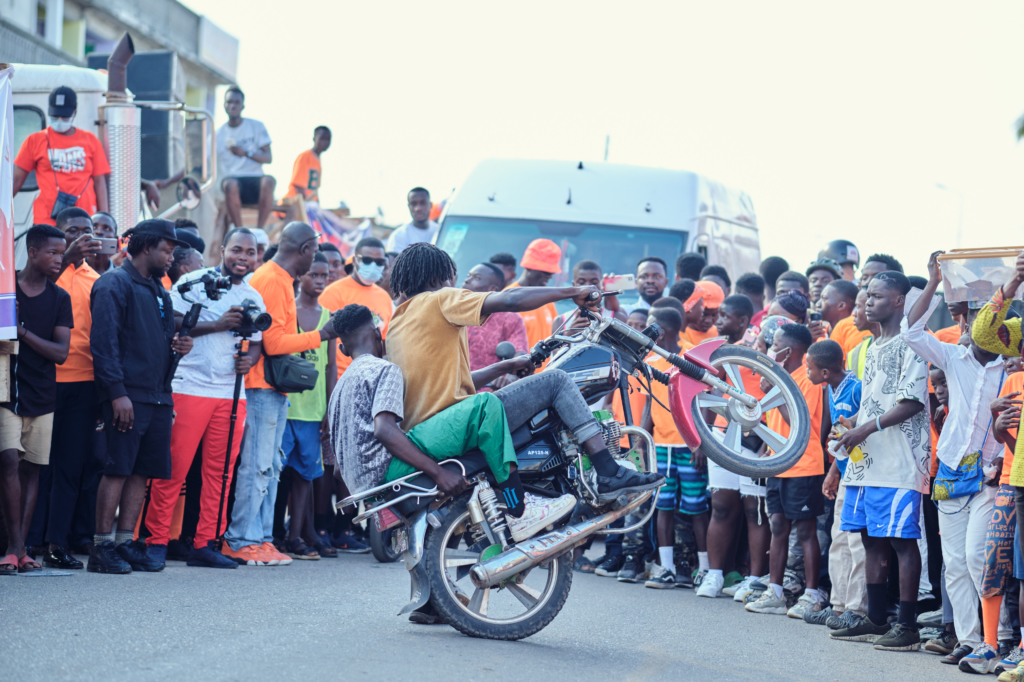 Those who either couldn't get the tee-shirts to buy or didn't have the wherewithal to buy the tee-shirts put on anything orange to join in the celebration.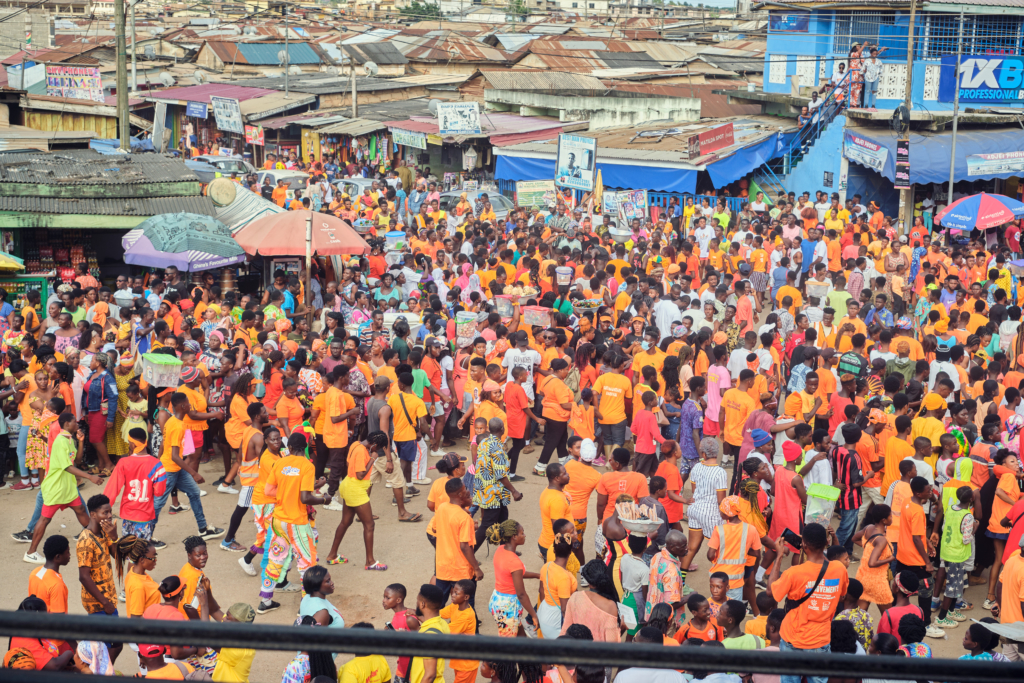 Still on the businesses that emanated out of the carnival, companies sponsored the events, and they took advantage of the carnival to either sell or showcase their products.
The carnival that started at 3:00 pm at Abura, a suburb of Cape Coast, ended at nearly 9:00 pm. The celebrations went deep into the night, with many partying with friends and family.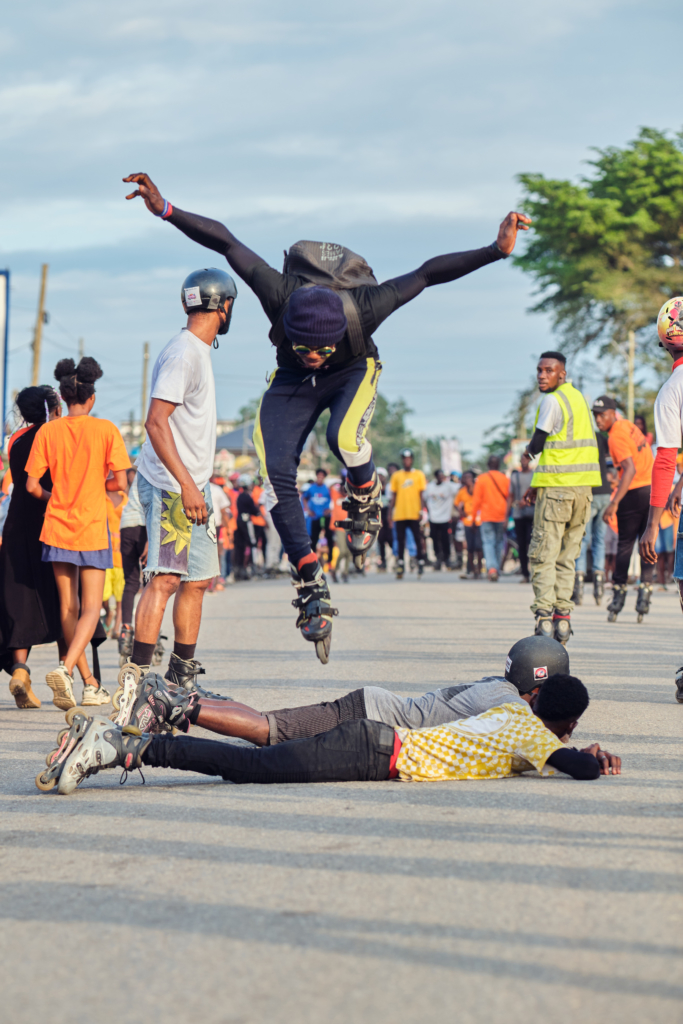 A celebrant of the carnival who was sweating profusely remarked, "This is the best part of the Oguaa Fetu Afahye and I wish that the traditional authorities would collaborate solidly with the organizers, Cape FM, to add more value to the carnival to make it a global tourism celebration."
Another remarked, "The Orange Friday Carnival has dipped some honey on the bread of the Oguaa Fetu Afahye. It's momentous. "
From the elaborate dresses to the exquisite masks of the participants, they remain hopeful that each year will make the carnival bigger and better.
DISCLAIMER: The Views, Comments, Opinions, Contributions and Statements made by Readers and Contributors on this platform do not necessarily represent the views or policy of Multimedia Group Limited.