About 300 certified electricians in the Central Region have benefited from a day's sensitisation workshop on safe ways of working as part of efforts to reduce electrical fires in the region.
The programme formed part of a nationwide sensitisation programme by indigenous cable manufacturer, Tropical Cable and Conductor Limited (TCCL) for players in the electrical wiring and distribution profession.
The workshop was aimed at ensuring that electricians used the right products and methods to undertake their electrical works as a necessary measure to reducing fire incidence.
The seminar, on the theme "Electrical Safety, A Way of Life," took participants through safe work ethics and practices and the right wiring methods and techniques.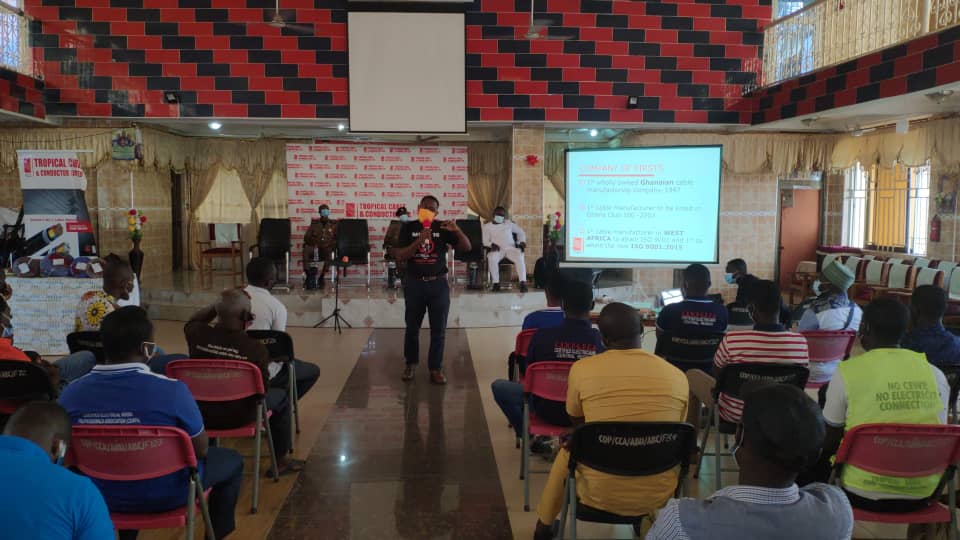 The Sales & Marketing Manager of TCCL, Mr. Michael Abbey, said research showed that about 70% of fire outbreaks were caused by electrical faults.
Mr Abbey noted that the electrical faults often resulted in the destruction of properties worth millions of cedis and in other cases some victims lose their lives while others are left with lifelong injuries.
He said Tropical Cable believed these fires could be avoided if electricians understood the critical importance of their jobs and the need to uphold professionalism in the electrical contracts.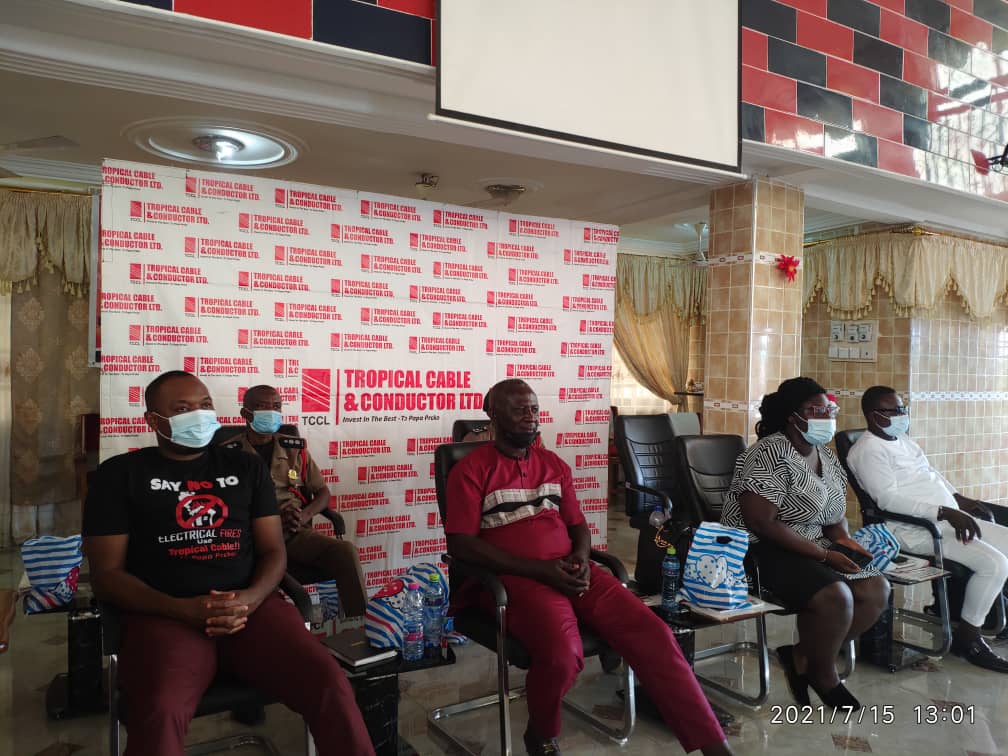 He said this informed the decision to organise the sensitisation workshops for electricians nationwide.
Mr Abbey said similar safety campaign seminars had been held for electricians in the Northern, Eastern, Bono East and Volta Regions, with others planned for the other regions.
He stated that Tropical Cable had exclusively produced the quality Flame Retardant Low Smoke Cables (FRLS) to help in preventing electrical fires due to its unique properties.
Mr Abbey added that the company would continue to sensitise electricians on the need to use quality cables for their work to reduce the incidence of electrical fires.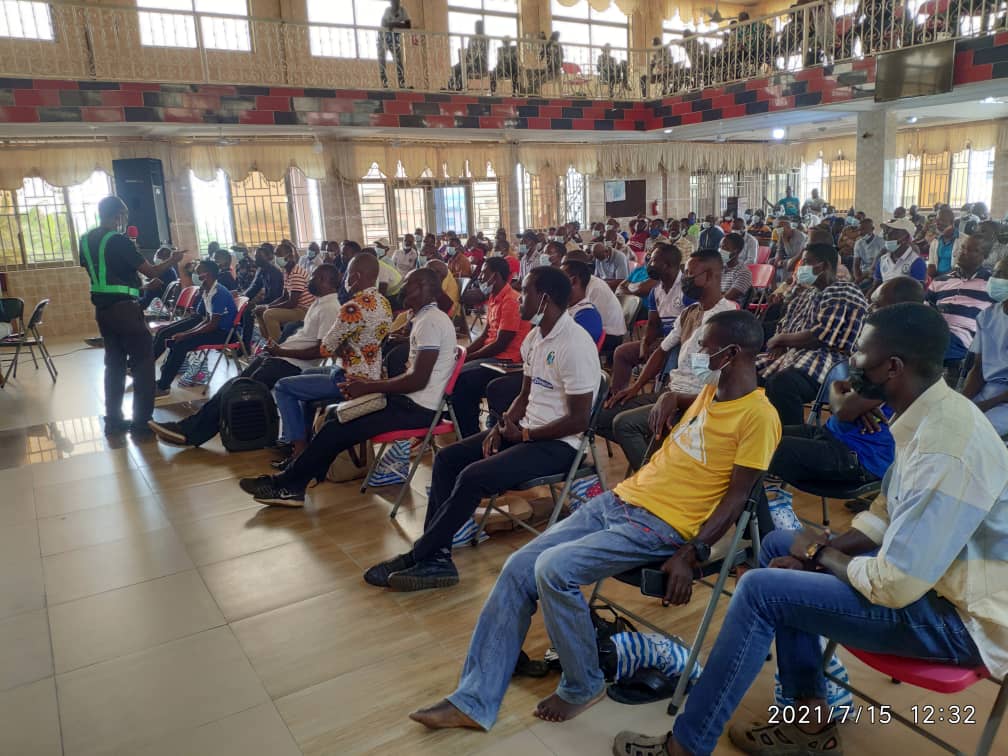 The Central Regional Safety Officer of the Ghana National Fire Service, Mr Mustapha Hammah, also at the workshop said many of the fires could have been avoided if players exhibited a little more due diligence in the cause of their work.
"Their work is critical in reducing fires. If we are able to get them to adopt the right methods and materials in their work, it will go a long way to help us reduce fires," he stated.
Adopt safety first rule
Elder Kwame Appiagyei Torto, President of the Energy Commission Certified Wiring Inspectors, as well as the resource person for the workshop, urged the participants to adhere strictly to the safety principles in executing their work, as that is the only way to protect life and property.
The Assistant Sales Manager of TCCL, Mr Kwame Opoku Mensah, said the company's products were of international standards and urged the participants to patronise them to sustain Ghanaian industries while benefiting from high quality electrical cables.