The Owoo family, the allodial owners of the land that serves as the Achimota Forest Reserve, has pledged to ensure the ecological integrity of the reserve is not compromised through its activities.
The pledge was made in a press release issued by the principal elders of the family on Thursday, May 19.
"We commit to conducting ourselves in a manner which will not compromise the ecological integrity of the adjoining forest reserve and call on the general public to please disregard any misleading contributions to the ongoing public discussions."
The family has also expressed their displeasure about the ongoing public discourse on the alleged declassification of the forest reserve.
Their spokesperson decried how they have been unfairly treated since the issue became topical.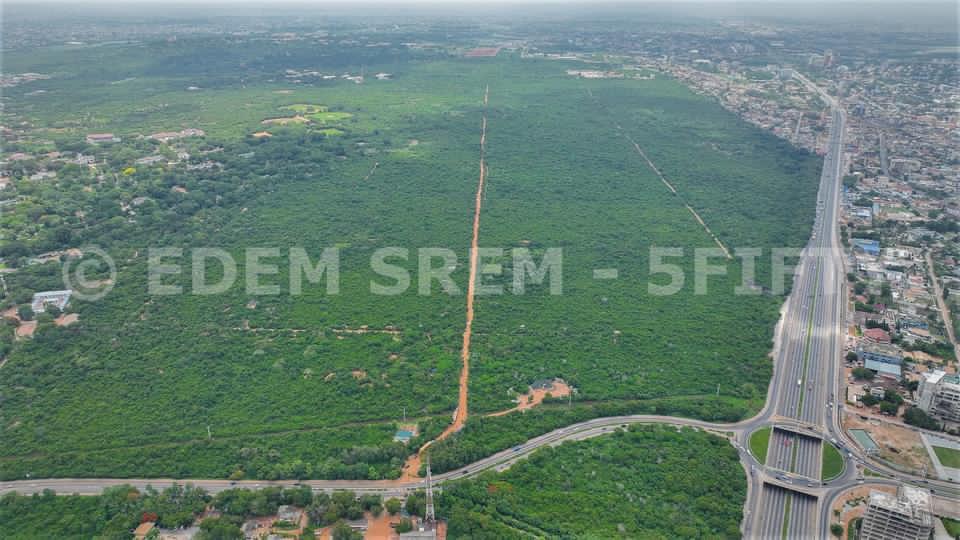 "The Owoo Family, the pre-acquisition owners of all the land acquired in 1921 and 1927 for the Achimota School, have suffered grave historical injustice."
"The family have had to, in the past, accept and/or acquiesce to terms to enable it to move on, which it strongly believes have been unfair and unjust.
The Owoo family said it initially restrained itself from commenting on the matter since it made the headline.
It stated that due to the misrepresentations in public, it has been forced to speak out to set the records straight.
"We, the Owoo Family, have restrained ourselves from participating in the ongoing debate as a result of good advice and judgment."
What has led to this?
Government, through an Executive Instrument, E. I. 144, has paved the way for a possible redevelopment of the forest reserve for other purposes.
The Instrument gazetted on behalf of President Akufo-Addo by the Lands Minister, Samuel Abdulai Jinapor, stipulated that effective May 1, 2022, the land on which the Forest is located shall cease to be a forest reserve, pursuant to Section 19 of the Forest Act, 1927 (CAP. 157).
However, some Ghanaians have opposed the decision by the government. They took to social media and the traditional media to voice out their disagreements.
Following the public uproar o on the issue, Lands Minister, Samuel Abu Jinapor, dismissed the claims that the Forest has been sold.
In a Facebook post on Tuesday, Mr Jinapor wrote that the "Achimota Forest has not and will not be sold."
The Minister, in a press conference, said plans are rather afoot to give the Forest a world-class status.
According to him, the government "intends to enrich the Achimota forest, revamp it and hopefully in the not too distant future, transform it into the likes of High Park of London and Central Park of New York, where Ghanaians can go and enjoy the beauty of nature and forest reserve as it happens in other parts of the world".