Police have been left shell-shocked after finding more than 1,500 live turtles wrapped in duct tape in unclaimed luggage in the Philippines.
The 1,529 reptiles, with a street value of £66,000, were discovered in four checked-in suitcases at Manila's Ninoy Aquino airport.
The Bureau of Customs seized the cases and found they were filled with rare and protected varieties including star tortoises, red-footed tortoises, sulcata tortoises and red-eared sliders.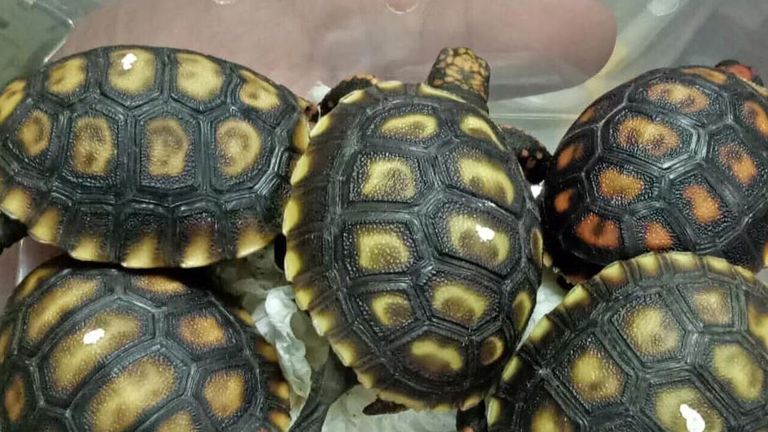 The amphibians were discovered in four suitcases abandoned at Manila airport
Many of the reptiles were wrapped in tape or hidden inside plastic containers buried among clothes inside the suitcases.
Officers said the cases had been brought on a flight from Hong Kong by a passenger from the Philippines and left unclaimed in the arrivals area.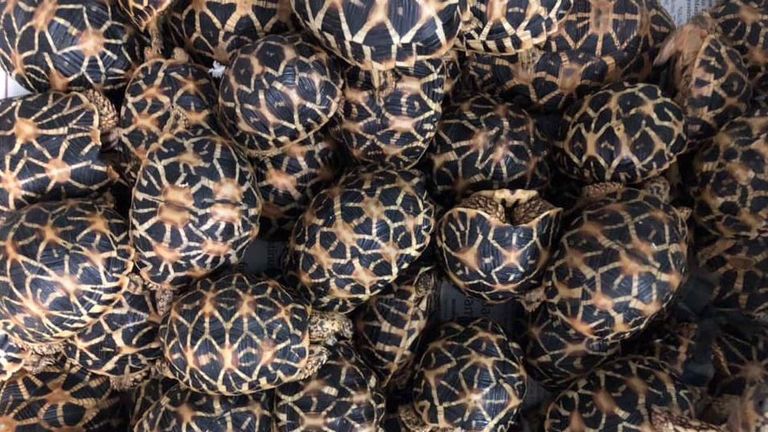 The reptiles were valued at up to 4.5m pesos (£66,000)
The turtles have been transferred to a monitoring unit for safekeeping.
The Bureau of Customs said the would-be smuggler may have got cold feet when seeing notices of the potential punishments for those caught smuggling.