Think of the coolest person you can. Hold them in your mind.
Got them? Are they there? Good.
Whether you're a Keith Richards or Mick Jagger kind of guy or you're more of a Johnny Depp or Dave type, there's one thing we can guarantee: in the mirror of your mind's eye, the coolest person you can think of is wearing black jeans.
The undisputed sartorial signifier of undeniable edge (followed closely by Wayfarer sunglasses and black leather biker jackets), a good pair of black jeans should form the cornerstone of any masculine wardrobe.
Cool factor aside, a pair of well-cut black jeans will also be the most adaptable and hard-working garment you own, and therefore a men's clothing essential.
Elegant worn with a black blazer and sweater à la Michael Kors or edgy and a little bit scary worn with the aforementioned shades and jackets, a good pair of black jeans will keep you looking cool long after, well, you aren't any more.
Herewith, our edit of the best black jeans on the market, whatever your style.
Cos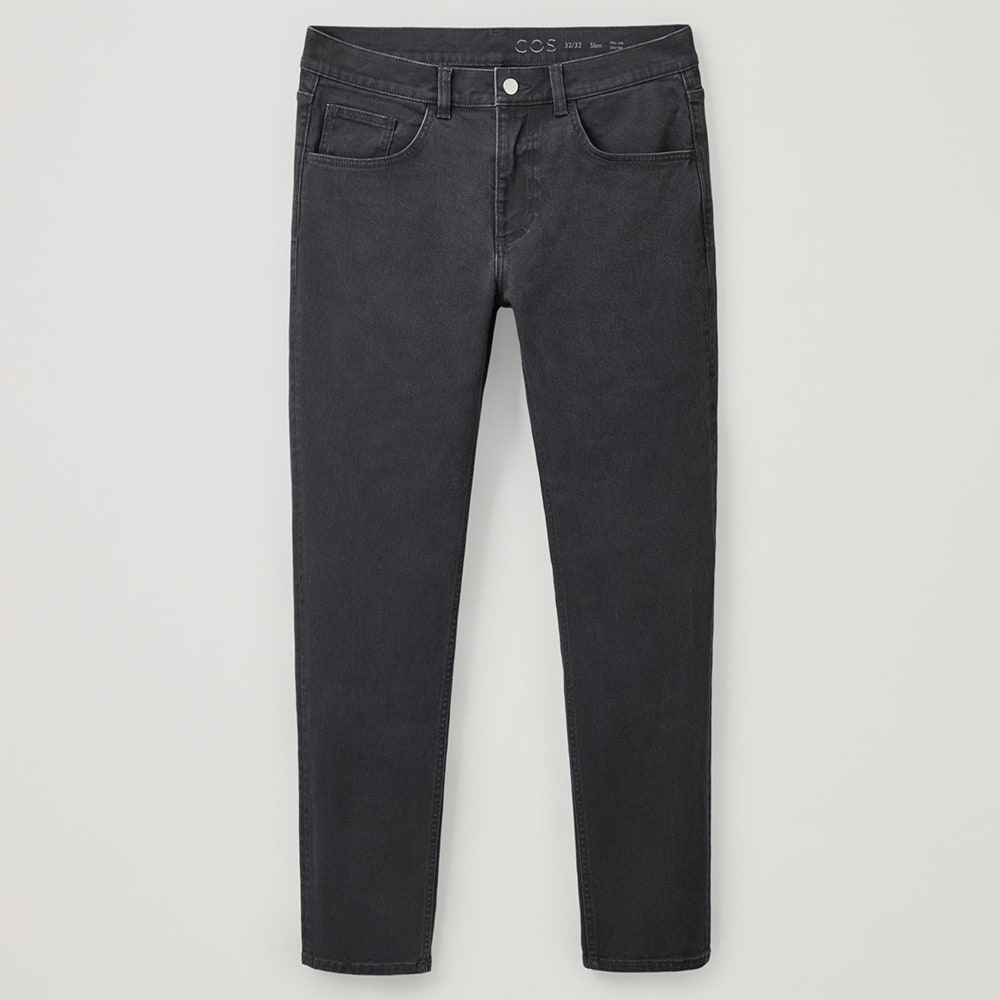 Quick breakdown.
Organic cotton is good because: no toxic chemicals used, conserves water, requires less energy.
These black jeans by Cos are good because classic black jeans such as these are a relentlessly versatile object to have in your wardrobe, have a classic cut and fit and stretch slightly (one per cent elastane).
Gold stars all round. cosstores.com
Everlane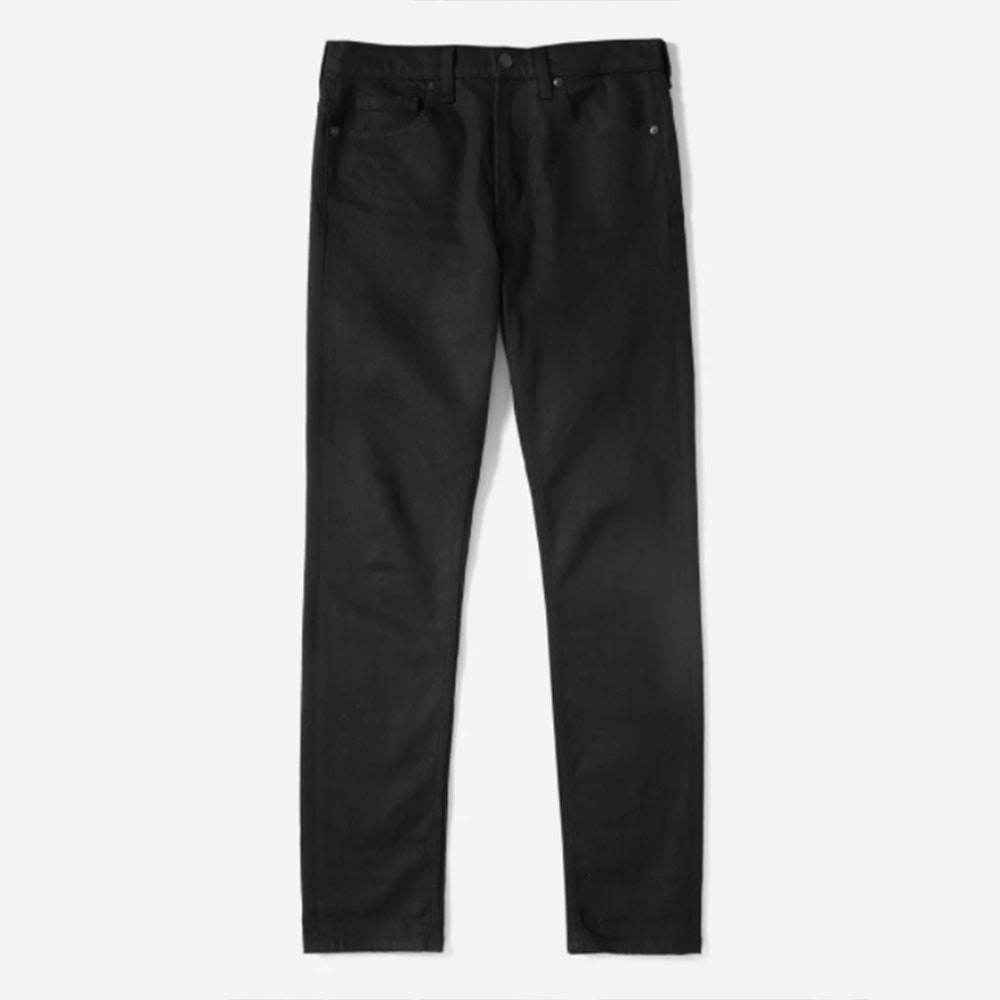 A winning blend of 98 per cent cotton with just the right elastane for a comfortable stretch, Everlane jeans are made from 11oz Japanese denim and make a pair you'll happily slip on day in, day out.
As an added bonus, 98 per cent of the water used to make them gets recycled using reverse osmosis filtration, meaning they aren't as damning on the environment as many jeans in their price range. everlane.com
Levi's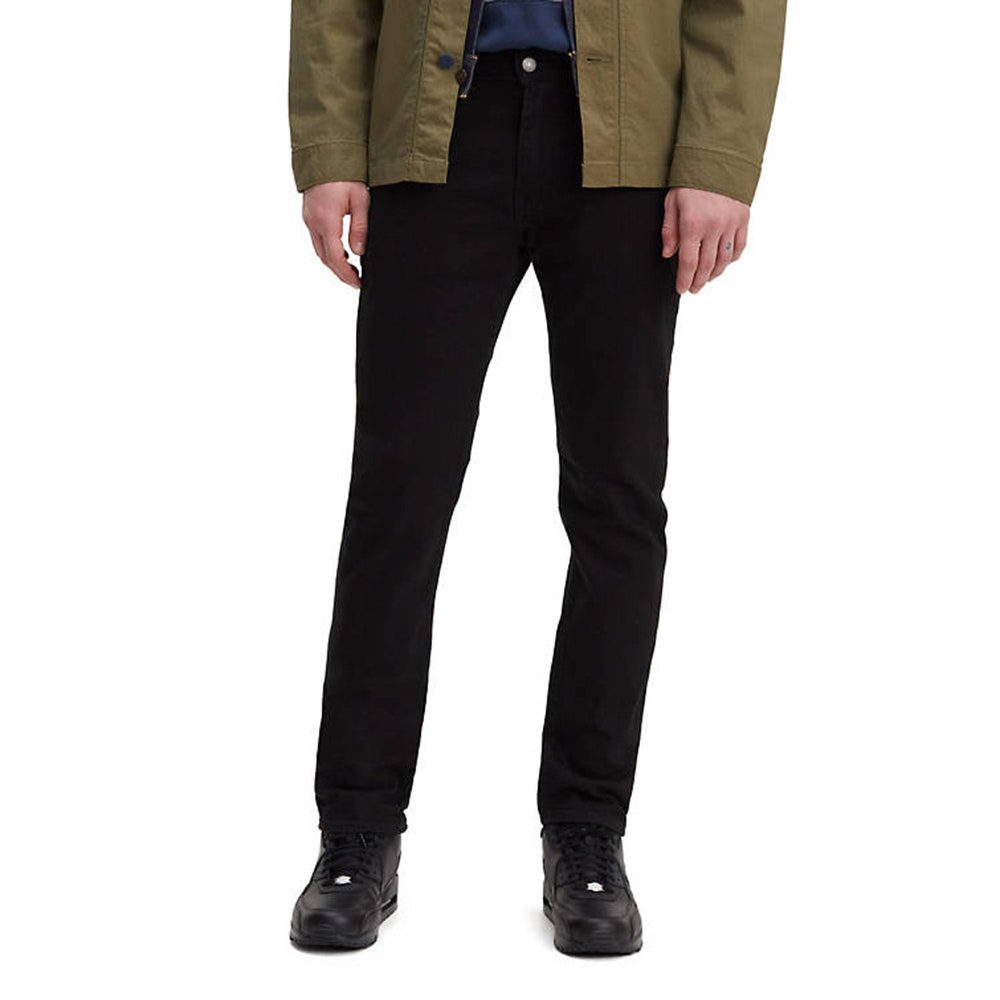 With its straight cut and subtle taper, the Levi's 502 is a modern classic. Modern in the sense that they're eco-conscious, made with the brand's Water<Less technology and using some 96 per cent less water than the standard, but also modern in the sense that they're an all-occasions pair.
Wear them with a formal shoe, shirt and blazer for a smarter look, or pare them down with a sweatshirt.
All the versatility you could want from a wardrobe essential. levi.com
Paul Smith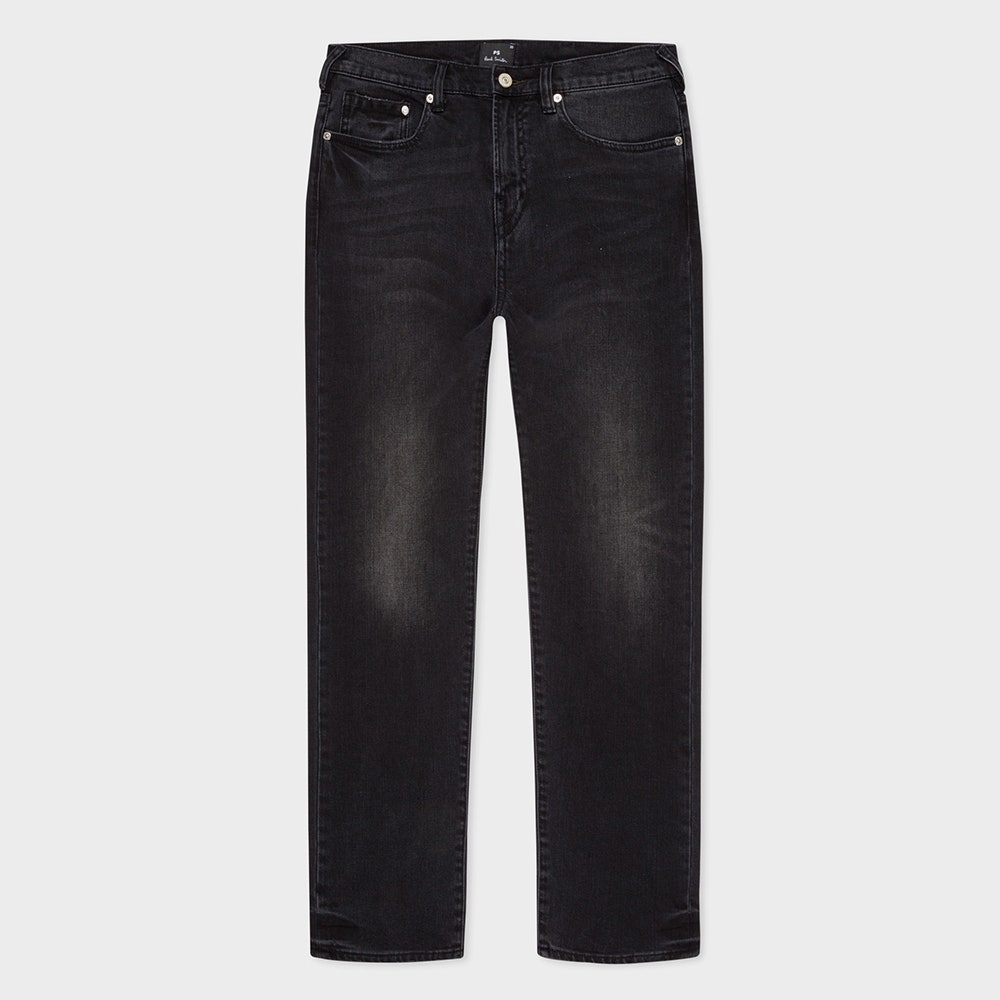 For those who want the rugged, worn-in look without the effort of actually wearing them in, these jeans offer a tapered cut made from a washed, stretch cotton twill that bangs straight out the box.
A piece of Paul Smith clothing comes with a certain expectation of idiosyncratic zaniness somewhere lurking in the lining of a pocket or inside the cuff, but not this time. No, sir.
These are just a classic and very good pair of black jeans and we salute that. paulsmith.com
Gap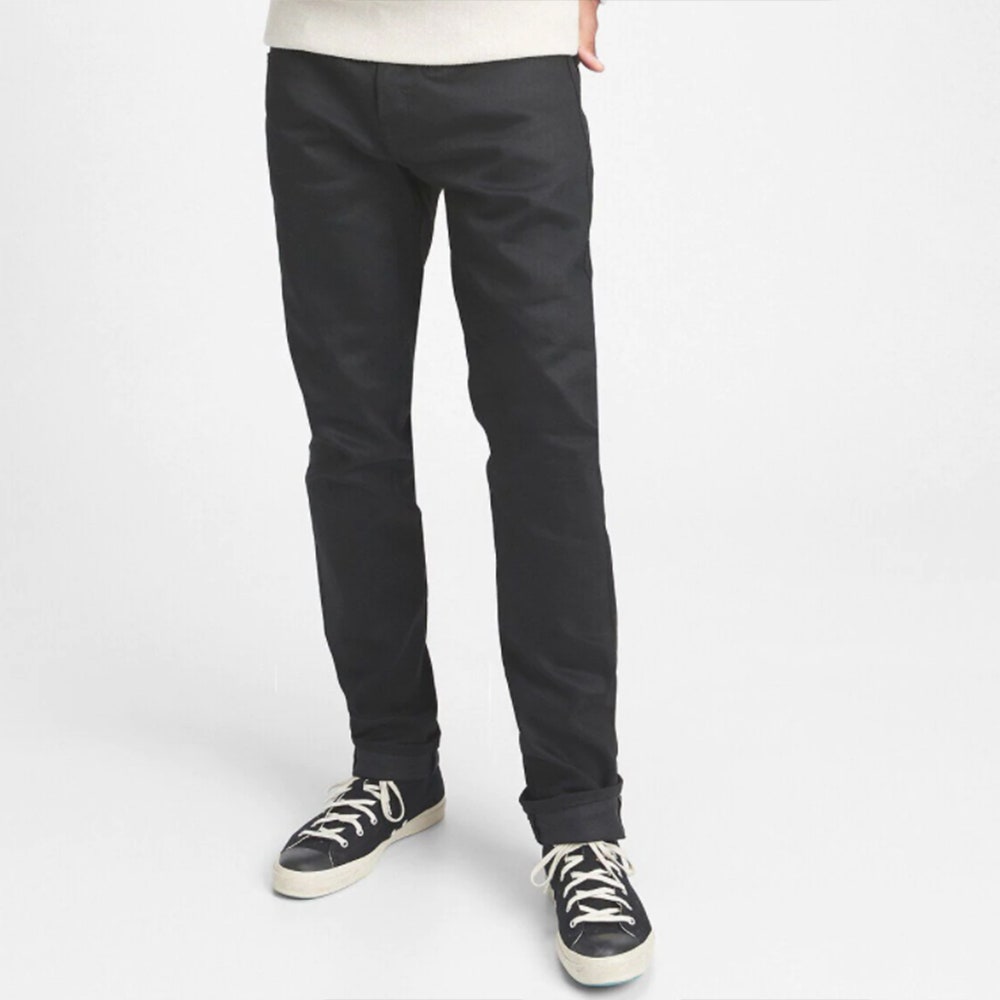 Every man should have one great pair of selvedge denim jeans in his legwear armoury.
They're the perfect choice for turning up and pairing with boots, showing off that telling selvedge seam at the bottom.
Gap jeans are a great-value option, made from 12.5oz Japanese denim with the high-street giant's signature stretch for everyday comfort. gap.co.uk
Allsaints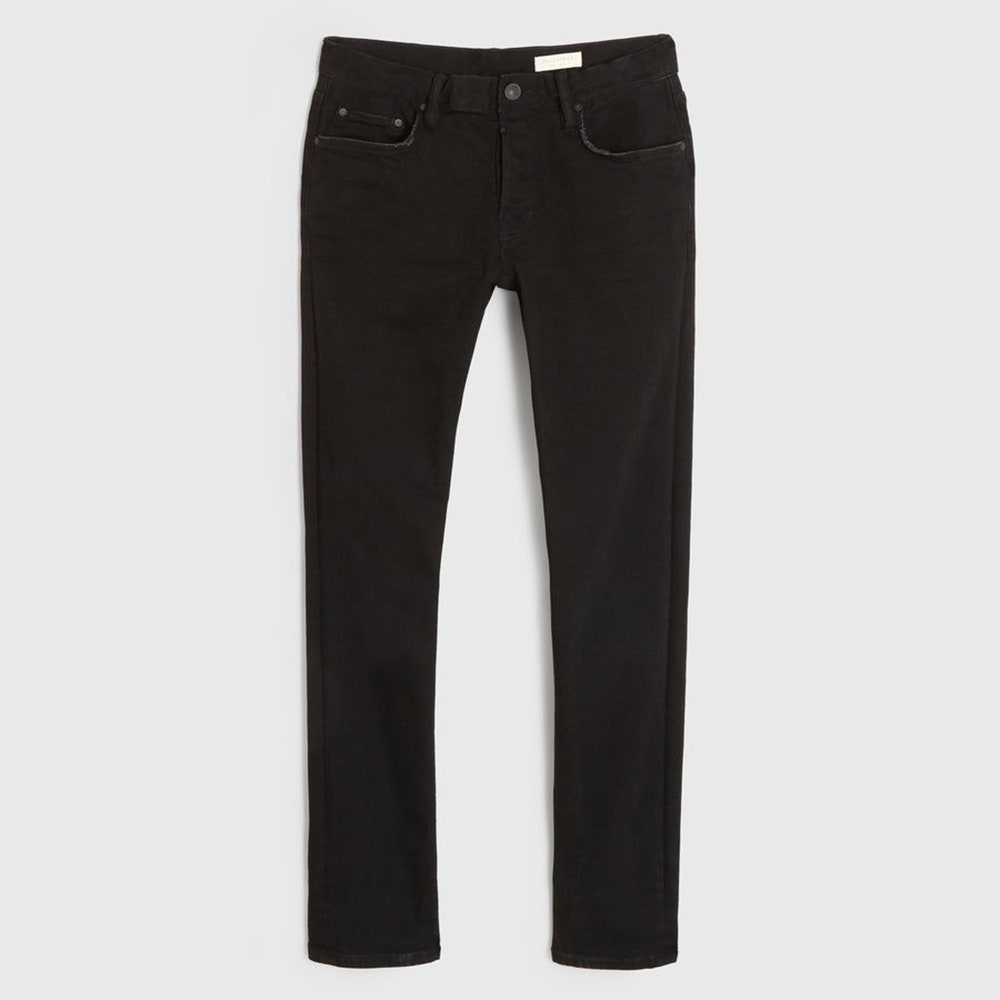 For a menswear label known to inject its own brand of grunge cool, a good pair of black jeans is part and parcel of the look.
A particularly slim-fitting pair, these are super soft, so not as restrictive as the silhouette would suggest.
Wear with Chelsea boots and, you guessed it, a leather jacket. allsaints.com
Edwin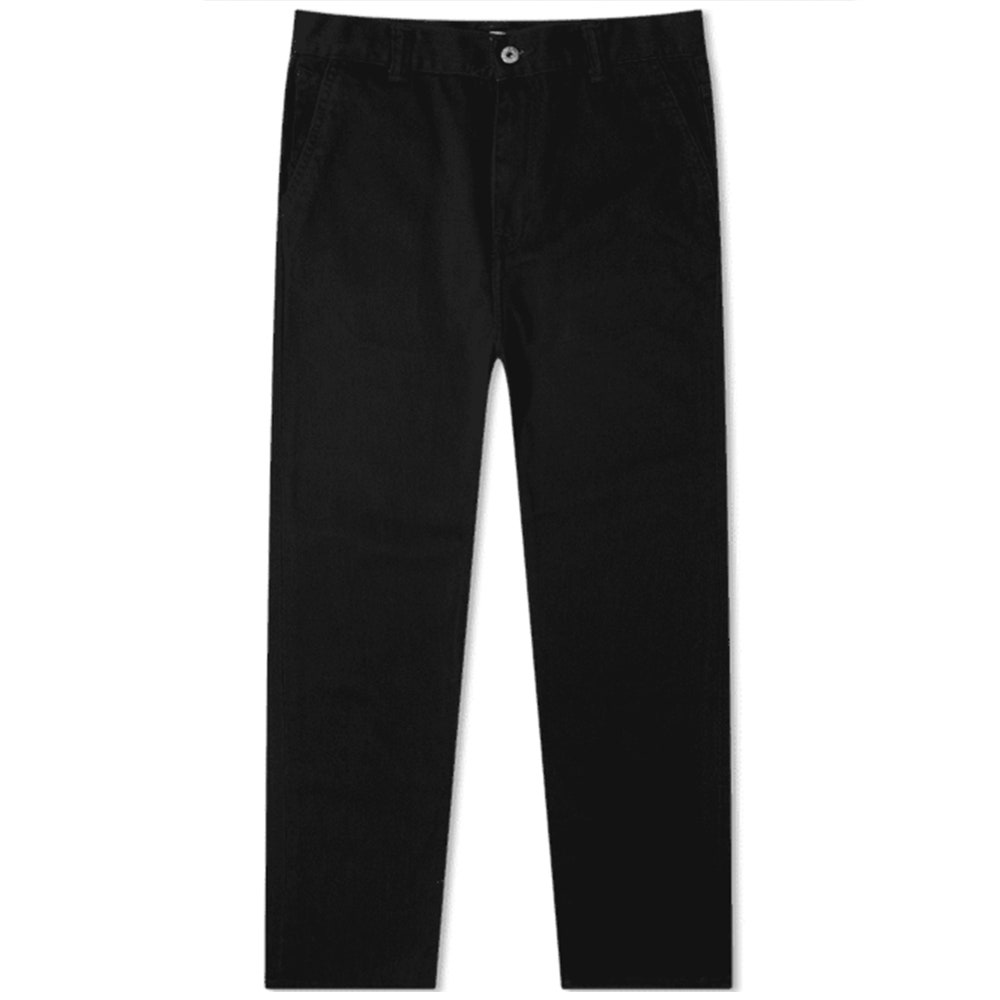 What a pair of jet black jeans offer over, say, a dark grey or washed black is formality.
What this pair of Edwin's offer is the ability to be effortlessly worn with a smart-casual outfit or pared down for the skatepark. Versatile.
They have a stylish high-waisted fit and a cropped leg giving you all the ankle space to show off your socks.
We recommend the fictional cashmere-silk skate socks to pair with this smart-casual masterpiece.
At End. endclothing.com
Arket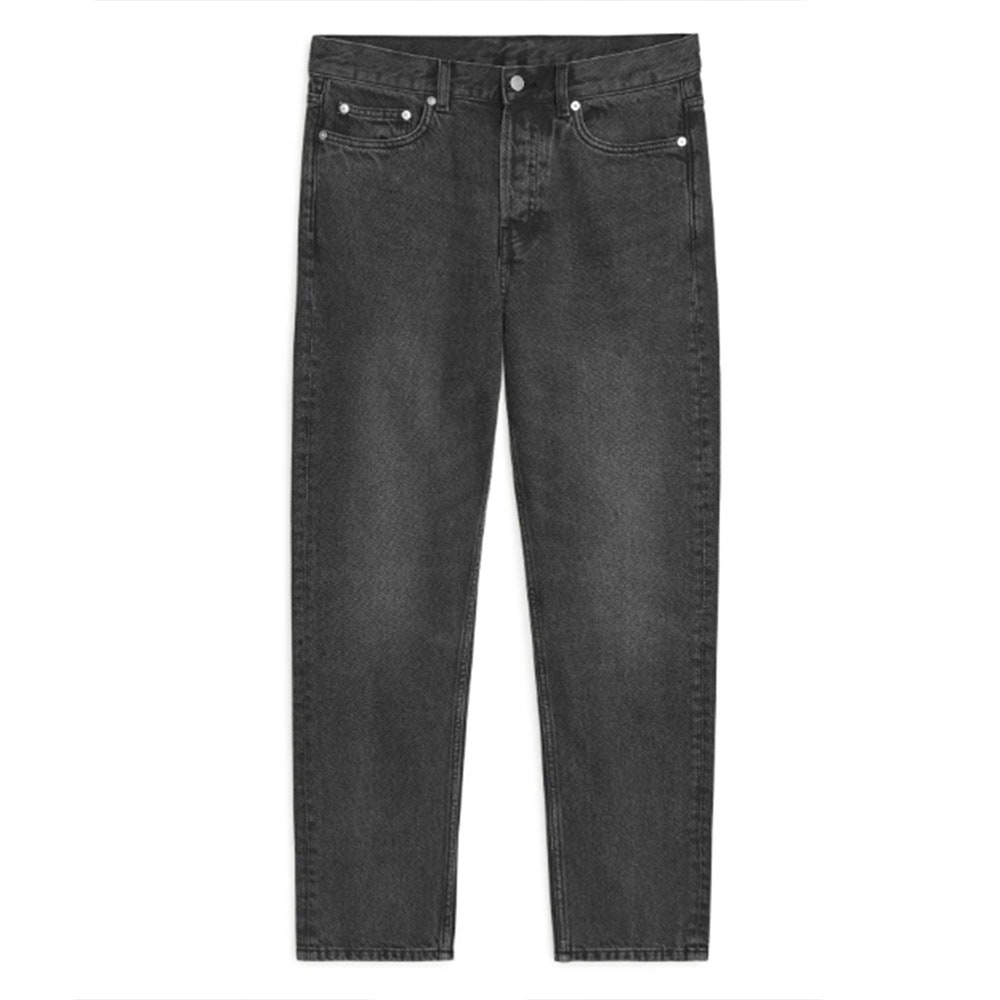 Like the Cos jeans, these by Arket are made using much more sustainable organic cotton. Unlike Cos', these have a devilishly stylish crop on them and are fully cotton, so they lack the stretch. They're both impeccably stylish and both perfect everyday choices, so take your pick. arket.com
Saint Laurent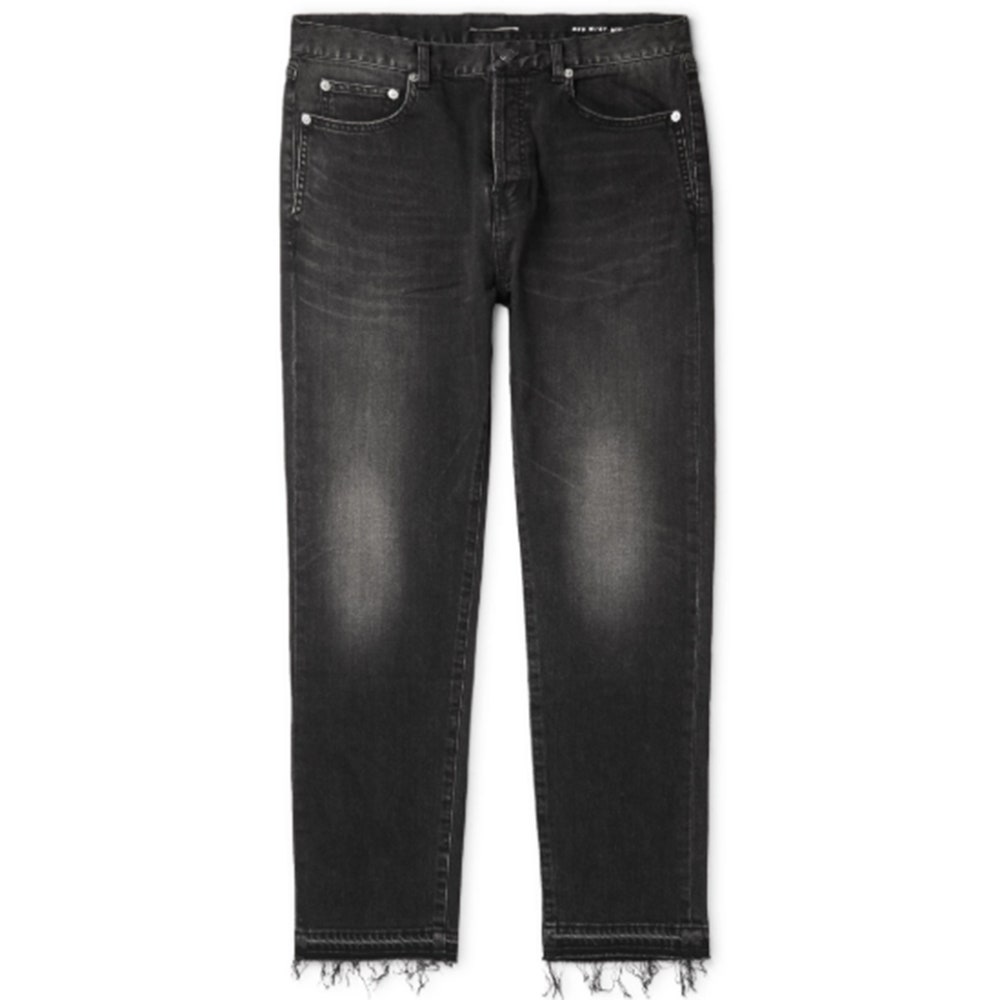 Saint Laurent have brought an elegance to the world of distressed, faded denim. Made from Japanese denim, with a drainpipe fit and grunge frayed cuffs, it proves that that look is far from dead. You do know The Strokes released a new album this summer, right? mrporter.com
Off – White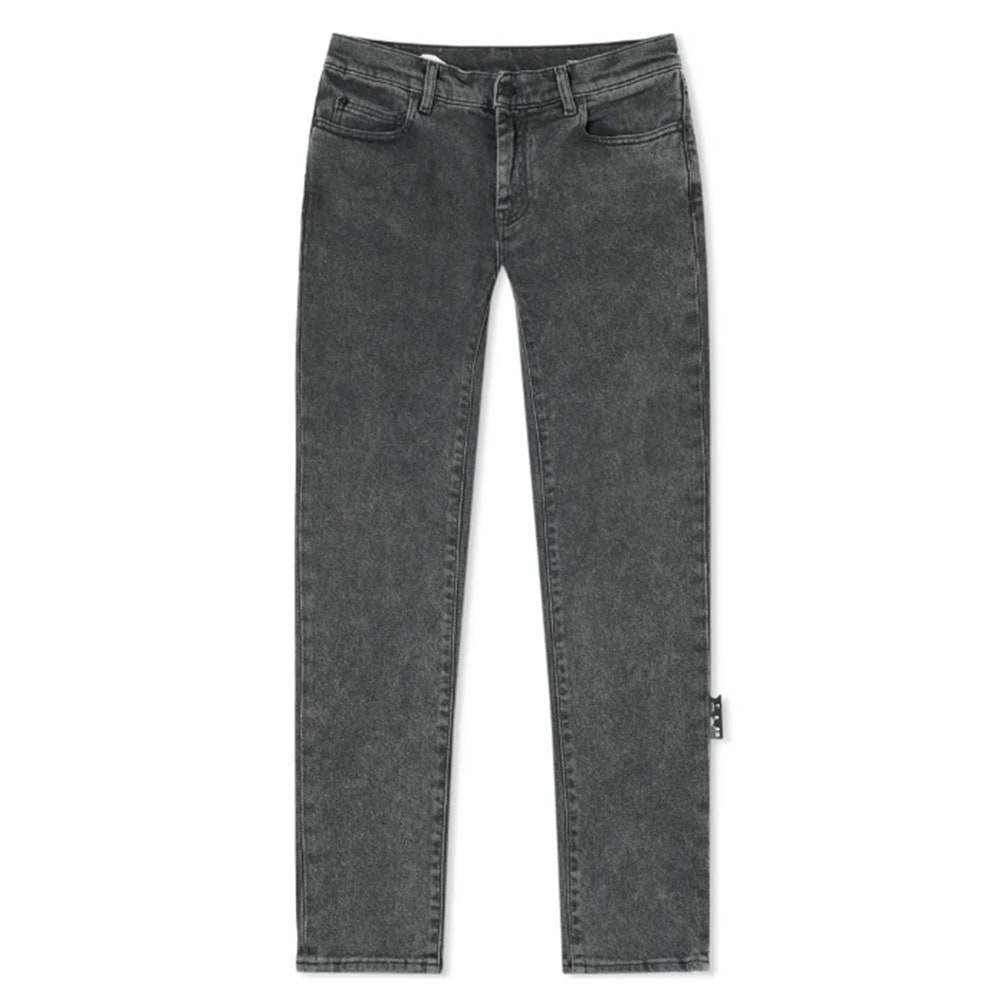 Unmistakably an Off-White pair of jeans: complete with a paper clip zipper, a holy (lowercase "h") patch on the reverse, a leather tab extending from the outer seam and, of course, the iconic diagonal lines painted on the calves. It's enough to get any self-respecting Off-White fan or fashionista excited. endclothing.com
Dior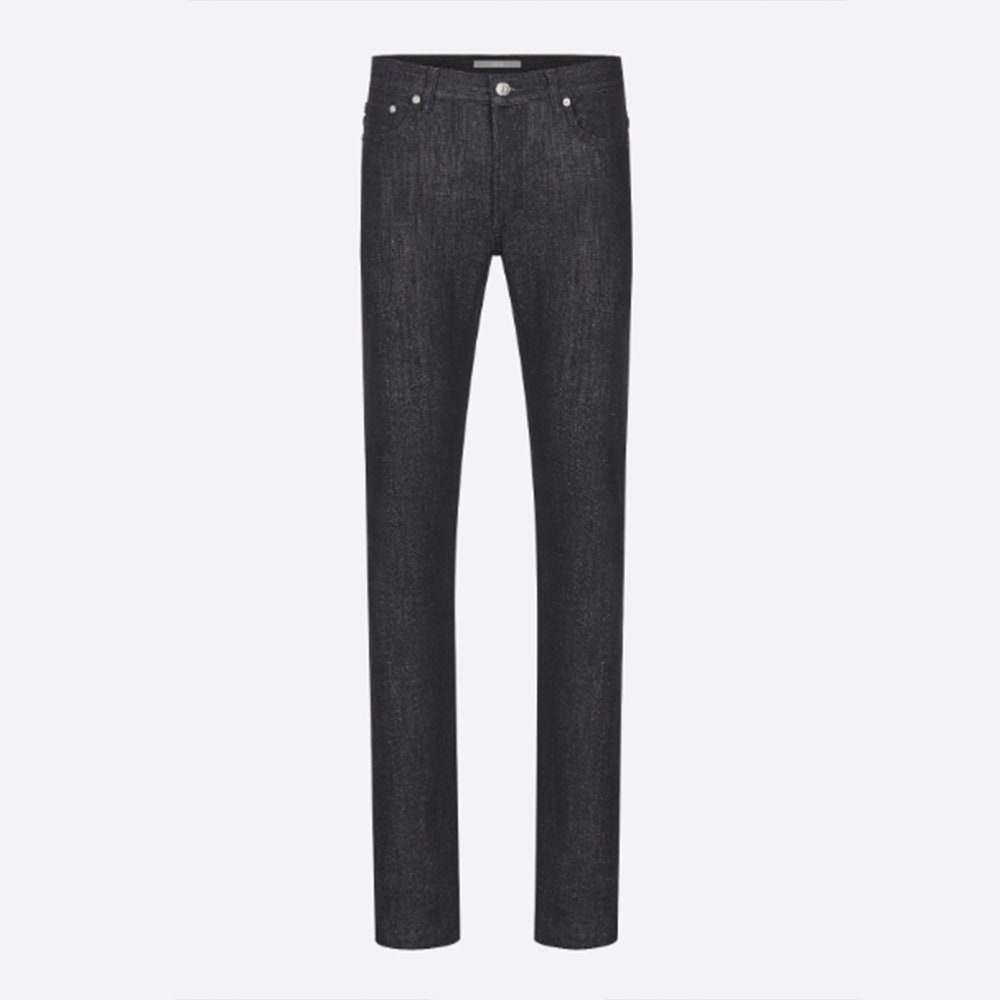 This pair of Dior jeans has a quality that's rare to find in the gritty culture of denim: delicacy. The slim fit, stretch cotton and tapered leg might just amount to the comfiest jeans you've had the pleasure of slipping on. You can roll up the cuffs to unleash the bright blue pattern beneath. You know, if you're feeling wild.dior.com
Our legacy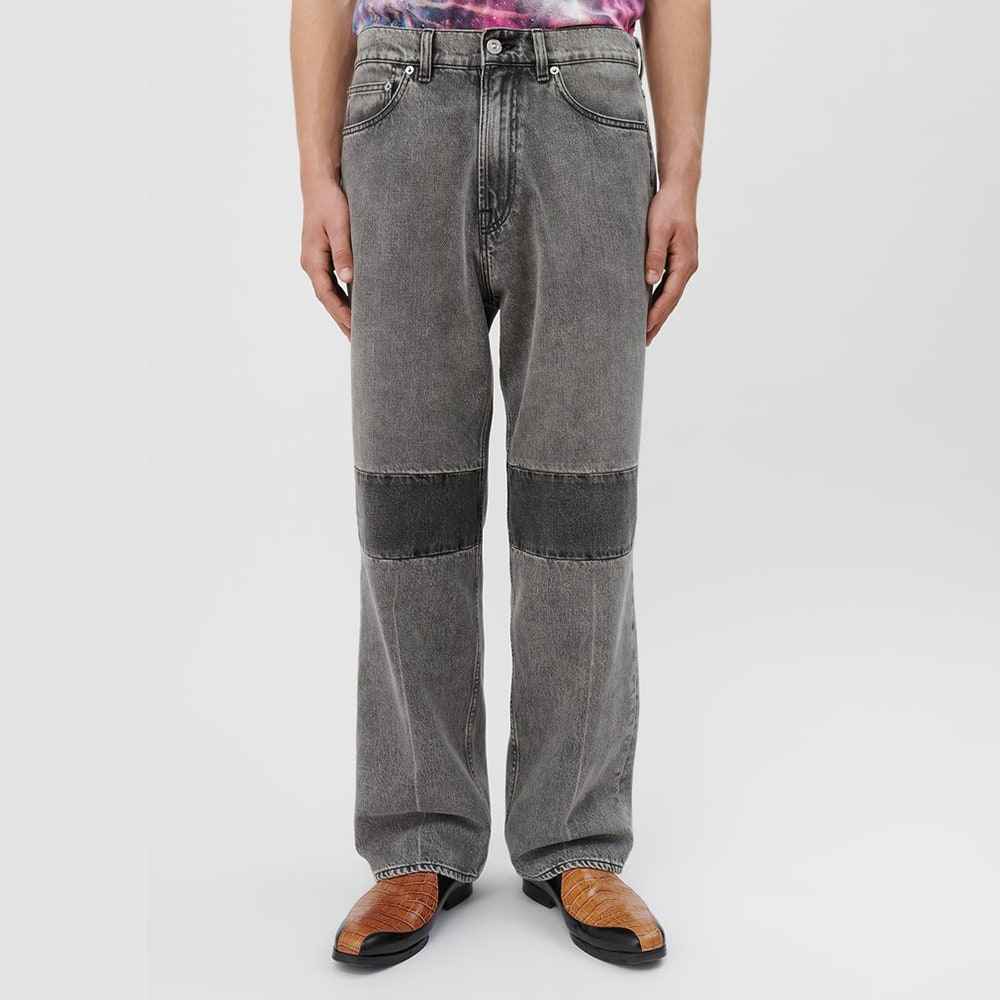 Our Legacy take conventional pieces and inject them with a fearless, experimental philosophy. These spliced up jeans are an example of the wonderful ingenuity of this brand. They are wide-legged (in line with more relaxed fit trends generally), come with a darker shade knee patch and they are about as grunge-cool as you're gonna get. ourlegacy.se
Amiri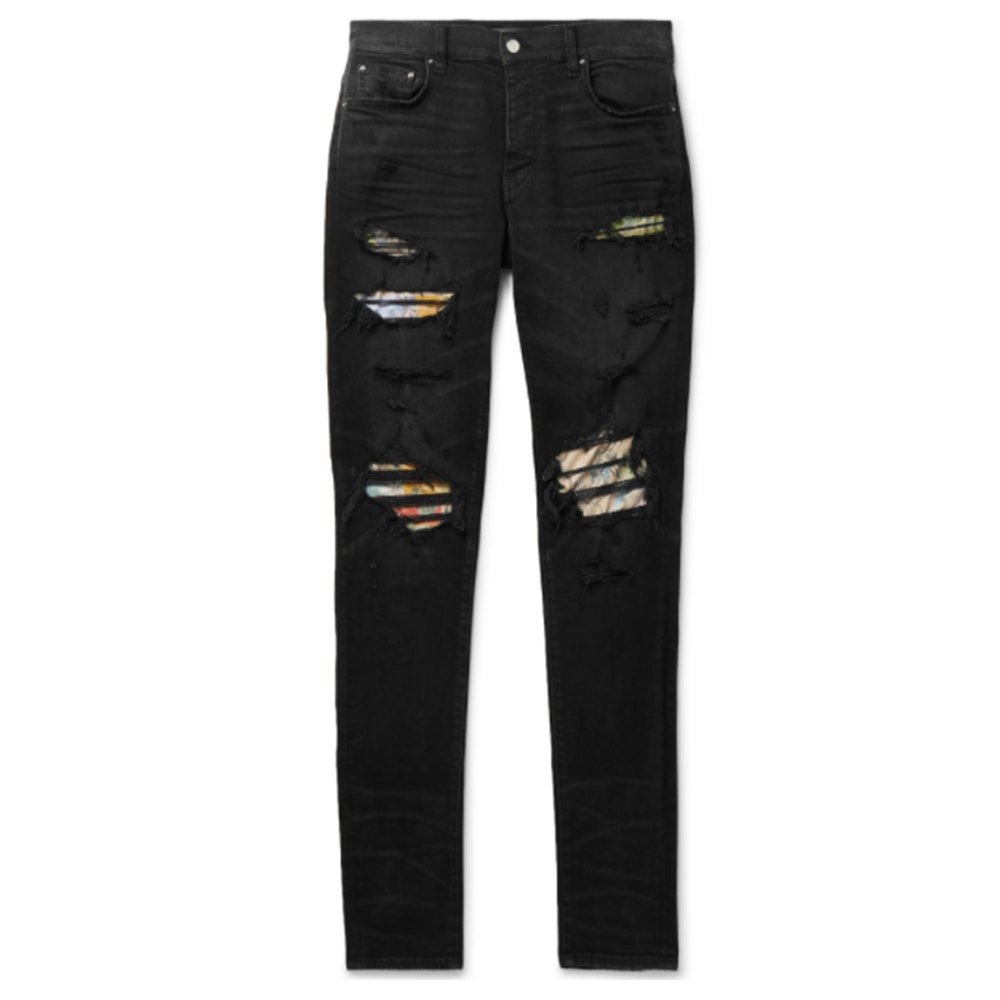 These are the perfect all-season jeans for a) those who don't like to fully immerse themselves in a lighter jean in warmer months and b) those who struggle to fully let go of summer style.
Peeping through the rips of the faded black denim are palm-tree-printed Hawaiian patches, which a) show the world you're not a total killjoy in summer and b) keep the cold from your exposed knees in winter.
DISCLAIMER: The Views, Comments, Opinions, Contributions and Statements made by Readers and Contributors on this platform do not necessarily represent the views or policy of Multimedia Group Limited.