It weighs a hefty 12.03 carats. The color? An exceptionally fancy vivid blue. This month, the 'Blue Moon' diamond sold for a whopping $48.4 million, making it the world's most expensive diamond.
Auctioneer David Bennett called it the "highest price per carat" ever obtained for any kind of stone.
The record sale, which took place at a Sotheby's auction in Geneva, was a headline in itself. But when the successful bidder renamed it, 'Blue Moon of Josephine', tongues were set wagging.
Just a day before, at a Christie's auction, also in Geneva, an anonymous bidder purchased a 16.08-carat pink diamond, for $28.5 million. He dubbed it, 'Sweet Josephine.'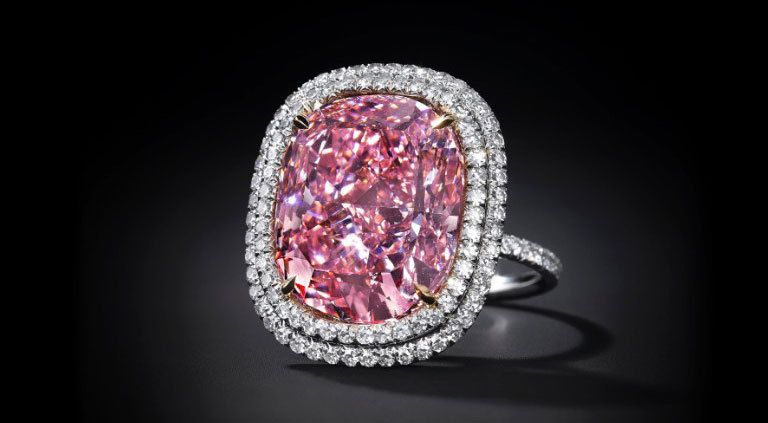 Who is Josephine?
At first, the auction houses only disclosed that it had gone to a "Hong Kong buyer," but the names of the diamonds provided clues to the purchaser's true identity.
CNN confirmed billionaire Joseph Lau, of property firm Chinese Estates Holdings, as the gem's new owner.
"Yes, the diamonds were bought by Mr. Joseph Lau for his daughter," his assistant told CNN over the phone.
Lau has a track record for naming gems after his daughters, 7-year-old Josephine and 13-year-old Zoe.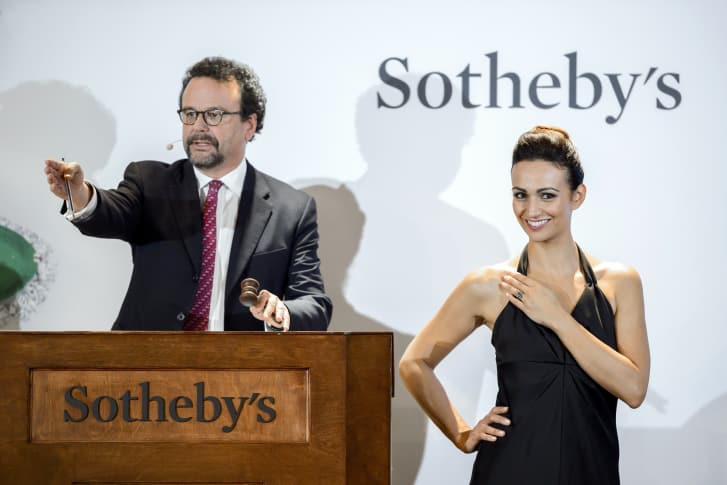 Back in 2009, Lau purchased a 7.03-carat blue diamond for $9.48 million. He named it, the 'Star of Josephine.'
Last November, he purchased a 9.75-carat blue diamond for $32.6 million, calling it 'The Zoe Diamond' as well as a Burmese ruby and diamond brooch weighing 10.10 carats for $8.43 million, naming it 'The Zoe Red.'
Lau is a prolific collector of art and wine and has a penchant for extravagant gestures. He is the owner of a $17.4 million Andy Warhol portrait of Mao Zedong. He also built Hong Kong's tallest retail complex and named it 'The ONE', reportedly after an ex-girlfriend.
According to Forbes, Lau is the 114th richest person in the world with an estimated net worth of $9.8 billion.
World records
The previous record-holder for the most expensive diamond was the 24.78-carat Graff Pink, sold by Sotheby's for $46.2 million in 2010.
In 2013, Sotheby's auctioned a pink diamond called the 'Pink Star' for $83.2 million, but the buyer ultimately defaulted on the payment. The stone remains in the auction house's inventory.
This week, a 1,111-carat diamond was discovered in Botswana by the Lucara Diamond firm. It's currently the world's second-largest diamond of gem quality.
DISCLAIMER: The Views, Comments, Opinions, Contributions and Statements made by Readers and Contributors on this platform do not necessarily represent the views or policy of Multimedia Group Limited.