The Deputy Attorney-General, Alfred Tuah Yeboah has rallied behind the implementation of the Community Service Bill.
This comes after advocates pushed for the decriminalisation of minor offenses and the need for the country's laws to embrace community sentencing.
According to him, there is the need for a community sentencing bill to give the opportunity to persons who commit misdemeanor offenses and are convicted by the court to reform.
"It has always been the thinking that if you slap me, I must slap you back but we have moved on. Now we look at systems where people can be rehabilitated – that is for the accused person, we are also looking at systems where the victim can also in a way be compensated.
"If you marry the two, there is the possibility of having a case where the accused person may not go to prison but they serve the community in a very positive way," he said.
Speaking on JoyNew's The Law on Sunday, he explained that the bill will help to water down people who act with impunity in the country because they have the money to pay when fined by the court.
He gave an example of how community service will be beneficial.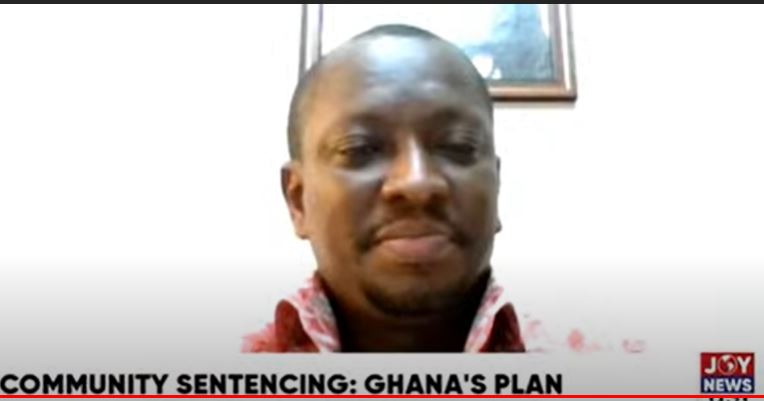 "As Lawyers maybe we drive in town you have the money to pay when are fined in court but to ensure that people like us will not jump traffic, there must be a community service order where you go to Makola and help to desilt the gutters in your uniform in broad daylight," he said.
According to him, the perpetrators' energies can be used to address some critical issues that the country, as a developing one, pays people to address.
Mr Yeboah further stated that the Ministry of Justice has plans of establishing a community service structure for convicts found culpable of minor crimes.
The Deputy Attorney-General said the proposal will be applied to offenses that will not attract more than 3 years imprisonment, fine or both.
"Now the proposal put up now is instead of allowing people to rot in jail, it will be better to put them to productive use," he uttered.
DISCLAIMER: The Views, Comments, Opinions, Contributions and Statements made by Readers and Contributors on this platform do not necessarily represent the views or policy of Multimedia Group Limited.