"Look at a football field. It looks like a big movie screen. This is theatre. Football combines the strategy of chess. It's part ballet. It's part battleground, part playground. We clarify, amplify and glorify the name with our footage, the narration and that music, and in the end create an inspirational piece of football" , says Steve Sabol (an American sports filmmaker). Football is undoubtedly, a beautiful game and I couldn't agree more with Simon Kuper (a British author) when he said : " It seems that soccer tournaments create those relationships – people gathered together in pubs and living rooms, a whole country suddenly caring about the same event. A World Cup is the sort of common project that otherwise barely exists in modern societies." Let's face it – we all experience that euphoria during tournaments especially but of what use is this feeling to us if we treat each other unequally? Yes, euphoria is transient and I believe racism should be too if not long gone.
In April 2006, FIFA launched a "Say not to racism campaign". The main aim was to tackle racism with special regard to international issues. But are we just following those pre – match formalities when people of different colours converge at one venue with one aim but with different stereotypes, or when footballers of different nationalities exchange flags before a game, or even when children from different backgrounds parade the "Say no to racism banner" while racism still dwells with us. Or do we say no to racism just by shaking hands in front of the cameras and later fight each other and use derogatory remarks? Let's not pretend.Racism is not a thing of the past and the sooner we deal with this canker, the better for us.
Here are a few examples on how dirty racism can get.
Samuel Eto'o (an award-winning Cameroonian footballer) had to endure being chanted at like a monkey by Real Zaragoza spectators during a match for FC Barcelona. In addition to that, the fans threw peanuts at him whenever he was in possession of the ball. Eto'o was at the verge of leaving the pitch in the middle of the game but the timely intervention of his team – mates and the refree succeeded in calming the enraged Eto'o down. Eto'o later got back at those fans by dancing like a monkey after Barcelona's win. The refree (Fernando Carmen Mendez) failed to mention this incident and wrote his report as though everything went on normally. The culprit spectators were later identified by fellow spectators, handed over to the police, fined for unacceptable behaviour and banned from attending sports events for five months. But can we say that justice was served?
In Zambia, the owner of Lusaka Dynamos, experienced a lot of racist remarks due to his Indian heritage. This occurred at a time that he was running for president of the Football Association of Zambia.
Oguchi Onyewu ( a Nigerian born in America) aside being punched and shouted at by racist fans (while he was playing for Standard Liège) has also endured racist remarks from the likes of Jelle Van Damme who called him a "dirty ape" on several occasions during the 2008 and 2009 Championship playoff despite his complaints to the refrees. As expected, Van Damme vehemently denied ever calling Onyewu a 'dirty ape'. Instead, he claimed to have used the words 'dirty Flemish'. But does being black automatically mean that one is dirty? Is it a crime to black?
When Felix Dja Ettien first signed for Levante, he was ignored by the coach due to his lack of fluency in the Spanish Language. The most pathetic part of his abuse is that he was accused of having either AIDS or malaria whenever he fell sick. Does African descent automatically predispose an individual to disease? Or does the 'A' in 'Africa' stand for AIDS? How sure are we when we say AIDS originated from Africa?
It is completely wrong to think that Africa is an AIDS or Malaria-striken continent.
Oh! Remember how Delta represented Ghana in their tweet during the World Cup soccer game in which USA beat Ghana by a 2-1 score – line. Fine, the statue of Liberty is exclusive to the United States of America. But if there are no giraffes in Ghana, why represent Ghanaians by a giraffe then? Or does this imply that all citizens of African Countries have animal-like characteristics?
Despite the fact that Delta airlines removed that tweet (claiming that they had no knowledge of the fact that giraffes are not found in Ghana), it still doesn't erase the racist picture they painted. Any discrimination or attack on an individual or a group of people based on skin colour is racist and must be frowned upon.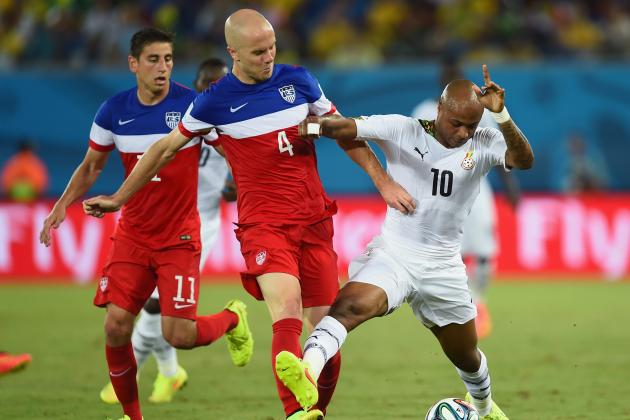 In female football, there is less racism which is relatively good as Tasha (a Chelsea fan ) said : " The tribalism you get in the men's game, just isn't really there in the women's game." So what are the women doing differently from the men?
Well, there isn't an absolute answer to this particular question but it can be deduced that racism is not an involuntary action after all ; meaning that it is a deliberate attempt on making someone of a different skin colour feel inferior. Racism can be brought to an end but it would have to start with each individual effort. This is not a one – man battle.
Several footballers on the pitch respond to racist remarks differently. For example, the likes of Kevin Prince Boateng would choose to walk off the pitch. But I would like to refer to Dani Alves' response as a very classic reaction to racism.
It was a sweet victory ( 3-2) win for Barcelona at Villareal. But this win did not come without a lot of drama ; Dani Alves had a fan throw a banana at him while he was about to take a corner. Contrary to everyone's expectation, Dani picked up the banana, ate it and eventually scored a goal in that match. Many people expected Dani to be enraged but after the match, the unruly behaviour of the fan rather led to an anti – racism 'banana movement' when players like Sergio Aguero and Marta posted photos of themselves on Twitter eating bananas to show their support for Alves. Barcelona also showed Alves a lot of solidarity. Dani Alves is also quoted to have said "I don't know who it was, but thanks to whoever threw the banana, the potassium gave me the energy for the two crosses which led to a goal."
As interesting as some of these racism situations may be, we must all keep in mind that racism would continue to coexist with us if a conscious effort is not made to halt it. Ian Holloway (Blackpool manager) in his post match interview after Jason Euell had been subjected to racial abuse said : " We are all human beings and Jason is a footballer. The colour of his skin shouldn't matter." People who speak the same language are supposed to live in unity and not hate each other. When we learn to kick racism out of the pitch, it is only then that we can boldly say that :"We all speak football". Let's all learn to show racism the Red Card.
–
Naa is a second year student at the Ghana Medical School. Follow Joy Sports on Twitter: @JoySportsGH. Our hashtag is #JoySports
DISCLAIMER: The Views, Comments, Opinions, Contributions and Statements made by Readers and Contributors on this platform do not necessarily represent the views or policy of Multimedia Group Limited.