Aging African legend Didier Drogba wove his magic once again for Montreal Impact in the US Major League Soccer as they defeated Toronto FC 2-1 to finish third in the Eastern Conference.
Two backheeled goals from the 37-year-old hitman in the 54th and 55th minutes decided the game in favour of the Quebec side.
The Ivoirian has now scored 11 goals in as many appearances since joining Impact, and makes them a threat heading into the playoffs.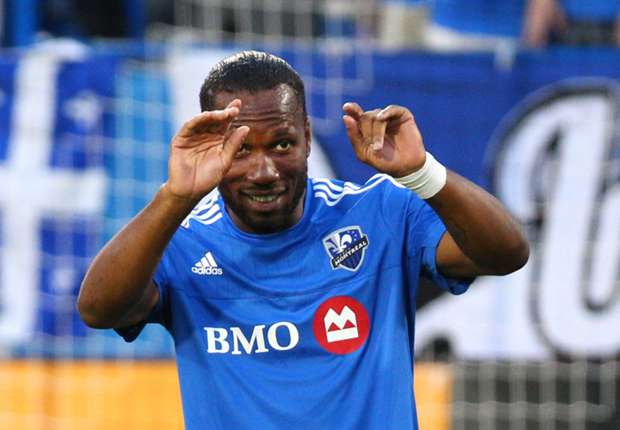 After the game however, Drogba observed that the MLS still had some way to go before achieving their target of becoming one of the world's top leagues by 2020.
"The MLS is a good league, with some good teams, and you can see that there's some good football players here, but I think if this league wants to be one of the best in the world in the next few years I think there's a lot of things to improve, like the travelling for the players, and (not) playing on turf surfaces," Drogba said.
"If you want to compare this league to the English one, to the French, to the Spanish, to the big leagues, it has a lot to do. But I hope the league (will get better) and I think it's on the way."
–
Follow Joy Sports on Twitter: @Joy997FM. Our hashtag is #JoySports