Yesterday, the test run for the newly-constructed Kumasi International Airport began. The ongoing test run is imperative ahead of the operationalisation of the facility for scheduled and charter flights sometime this year and also for standardisation considerations.
History of the airport and expansion works by governments.
The construction of the Kumasi Airport was approved in 1940 and operations were started in 1943. The airport was started as a military air force base for the British Royal Air Force during World War II.
The airport underwent main renovations such as the installation of lights on the taxiway and the extension of the runway southwards during the 1970s under General I.K Acheampong.
On 1 December 1993 a new Terminal building, lighting system installation, runway extension, and the installation of a VOR/DME were commissioned by President Jerry John Rawlings. The airport was changed from a full military base into a domestic airport in 1999.
It was declared an international airport in 2003. Africa World and Star Bow were the first airlines to start operations. In 2008, renovation works were done by Bans Consult Limited at the airport including the rehabilitation of the arrival and departure halls, the control room, the rescue and fire station, and the construction of a VIP Lounge ahead of the African Cup of Nations 2008 (CAN 2008) which Ghana was hosting.
Upgrades into an international airport
In 2014, Kumasi Airport received its international designation. Despite having the complete complement of security, customs, and immigration officials in place since 2003, the airport primarily performed regional operations. Even if it had acquired that status, the physical structures still needed to be upgraded and properly implemented. The Kumasi Airport has undergone several improvements and renovations to assist maintain its standing as an international airport.
In 2012, initial renovation works were started on the existing facilities involving patching and filling of cracks on the main runway, construction of an additional waiting room, and building a car park to make way for future renovation and upgrades targeted for the following year.
Expansion projects
Phase 1: In 2013, the Government of Ghana embarked upon a phased development of the Kumasi Airport to provide the requisite infrastructure for safe domestic and international operations to ensure safety and comfort for passengers whilst ensuring Ghana had a fully functioning international airport along with Kotoka International Airport. Phase 1 works to upgrade the Kumasi Airport to international standards was completed in December 2014. The first phase consisted of the rehabilitation of the defective runway and the installation of airfield lights and aeronautical ground lights on the runway to facilitate night operations at the airport. The commissioning of Phase 1 which happened in December 2014, was marked with a historic first-night landing by then President John Dramani Mahama. Before this upgrade an Instrument Landing System (ILS) was installed to aid pilots for take off and land.
Phase 2: Plans to start working on phase 2 was estimated to cost around €65 million and began in November 2016. The project covered mainly the construction of a new two-storey ultra-modern terminal of 7,000 square meters of space based on 400 passengers per hour and an annual passenger traffic forecast of 1,500,000, parking areas and a ring road around the airport. The building also included spaces like VVIP and VIP lounges, restaurants, commercial areas, three boarding gates, a central screening system for passengers, an IATA standard baggage handling system, and also offices for the airline companies.
In December 2016, President John Dramani Mahama along with a representative of the Asantehene, Otumfuo Osei Tutu II, Asafohene Acheamfuo Kwame Akowuah cut the sod for work to begin on the second phase of the Kumasi Airport project by Contracta Engenhiria Ltd. In June 2018, President Nana Addo Dankwa Akufo-Addo cut sod for the second phase of the expansion of Kumasi Airport, which was expected to be completed in 24 months. It will see the expansion of the runway from 1,981 meters to 2,300 meters, and the construction of a new terminal building with a capacity of one million passengers per year.
Phase III: In April 2019, the Parliament of Ghana approved a budget of €58.9 million for Phase 3 of the development of the Kumasi Airport. Phase 3 includes an extension of the terminal building, a fire station, fire access routes, and an air control tower. It also includes the extension of the car park and access roads, an apron extension, a runway strip, and an airside service road. The second and third phases are currently being done concurrently and was to be completed by October, 2022.
Details and scope of the new Kumasi International Airport
After the completion of Phase III, expansion works, the Kumasi Aiport will be a full-fledged international airport. Passengers can fly abroad through direct or connecting flights. The airport can also be used for domestic flights apart from international. This also means that the Kumasi International Airport must pass international airport standards defined by IATA (The International Air Transport Association) and ICAO (International Civil Aviation Organisation).
The scope of the Kumasi International Airport covers;
i) airside and landside infrastructure as well as
ii) the new terminal building.
It includes civil, structural, mechanical, electrical, and communications designs.
As part of Phase II and III, there has been the construction of a new terminal building, link taxiway, apron, service roads, new parking facilities, and access roads. The runway was designed as a code 4D precision approach runway. This implies a 150m wide strip on either side of the runway centreline as opposed to the existing 75m width. Essentially, the size of the existing runway has been doubled. The critical aircraft (design aircraft) for the Kumasi International Airport were: ERJ-145; BAE-145; and Boeing B737-800.
The benefits of airports
Global economic growth is a key driver of growth in air traffic demand. However, while air traffic demand has increased as economies have grown, air transportation itself can be a key cause and facilitator of economic growth. Not only is the aviation industry a major industry in its own right, employing large numbers of highly skilled workers, but more importantly it is an essential input into the rapidly growing global economy. Greater connections to the global air transport network can boost the productivity and growth of economies by providing better access to markets, enhancing links within and between businesses, and providing greater access to resources and international capital markets.
In 2020, Kumasi Airport had 229,127 passengers using the airport. That is an average of 627 passengers per day. In 2021, the airport had 417,510 passengers. That is an average of 1,143 passengers per day. It's expected that the new terminal will have the capacity to handle one million passengers per annum. That is some 2,740 passengers in a day. Evidently, more hands and minds will be employed to attend to this huge number of passengers using the facility.
Also, investments in aviation can generate significantly wider economic benefits in developing economies because air connectivity to global air transport network boost trade and commerce activities, boosts productivity and generate economic growth by opening up the region for investments.
The Ashanti region has a huge untapped tourism potential and with the right targeting, we can leverage the new airport to get more tourists, local and foreign to patronize these sites. We will create jobs through this, and generate revenue with will boost the local and national economy.
The International Air Transport Association (IATA), Global economic growth is a key driver of growth in air traffic demand. Among developing economies there appears to be a clear positive relationship between higher levels of connectivity and higher levels of labour productivity. Airports are important. It has many countless benefits for a city and nation.
For example, an investment of C$1,805 million at Vancouver airport was estimated to have led to a 5.4% increase in connectivity for Canada as a whole. As such, this raised Canada's long-term productivity by 0.04%. Assuming that the number of hours worked remains constant, this implies an annual boost to the Canadian GDP of C$348 million (an economic rate of return of 19.3%). The economic rate of return can also be estimated for aviation investment examples in several developing economies. In Kenya, with the highest increase in connectivity, the East African nation enjoys the highest annual economic rate of return of 59% productivity.
This pointer shows there is a strong justification for investment in the aviation industry. We must ensure we rack in the needless dividends and maximize same for accelerated development of the Ashanti region and country as a whole
Credit: ITAT, Airport Technology, Ghana Civil Aviation Authority, Parliament records, ICAO, etc.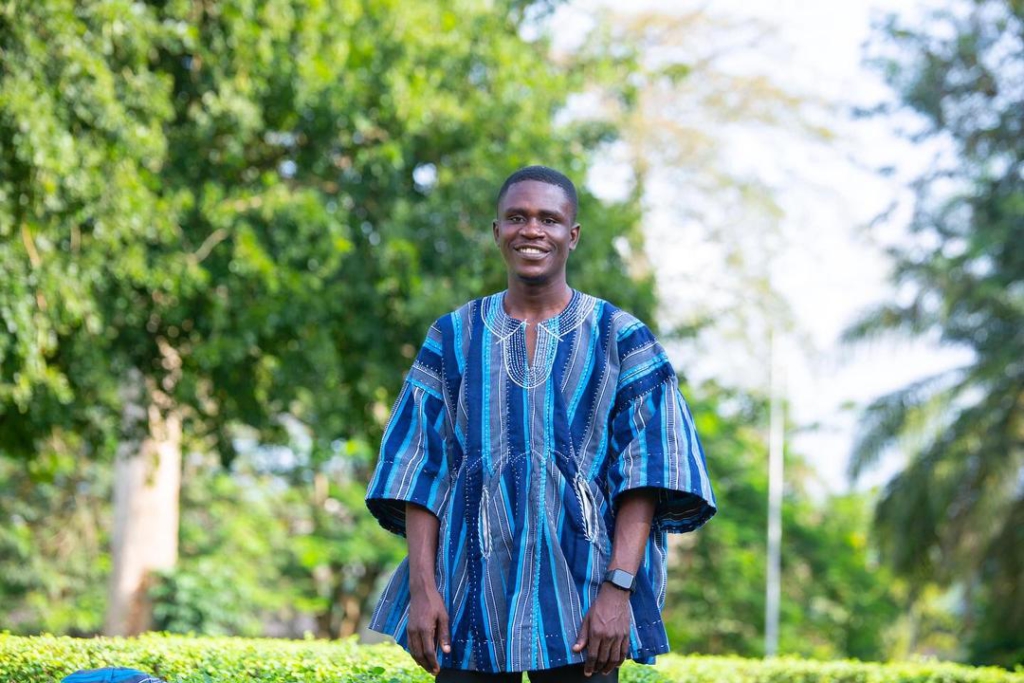 DISCLAIMER: The Views, Comments, Opinions, Contributions and Statements made by Readers and Contributors on this platform do not necessarily represent the views or policy of Multimedia Group Limited.