The Transport Minister, Kweku Ofori Asiamah, has warned private developers who are encroaching on the Ghana Airport Company's land to stop immediately.
He says if potential expansion work necessitates the removal of buildings, no compensation will be given to any developer.
Mr Ofori Asiamah said this when he toured the on-going construction of the Kumasi International Airport expansion. Work on the second phase of the Kumasi International Airport expansion is progressing steadily.
Currently, all the concrete columns for the new terminal have been erected, and the withholding wall is under construction.
Most of the concrete works have also been completed. Transport Minister, Kweku Ofori Asiamah, visited the facility as part of his first official tour since assuming office.
The Minister says the government will not pay any compensation to those encroaching on airport lands.
encroaching on airport lands.
"I want the media to support us to drum home to them that this is government land, if we are able to use a vast land we can build a better airport to serve everybody.
So when people think that they can come in at this time to build here so that government will pay compensation, I will disappoint them and disappoint them big time."
He continued that," …I want to send them the signal that government will not pay compensation to anybody who will encroach on this land on the basis that the person has put up a building. If you know that this is Ghana Airport land, please don't build on it because this land is for a purpose."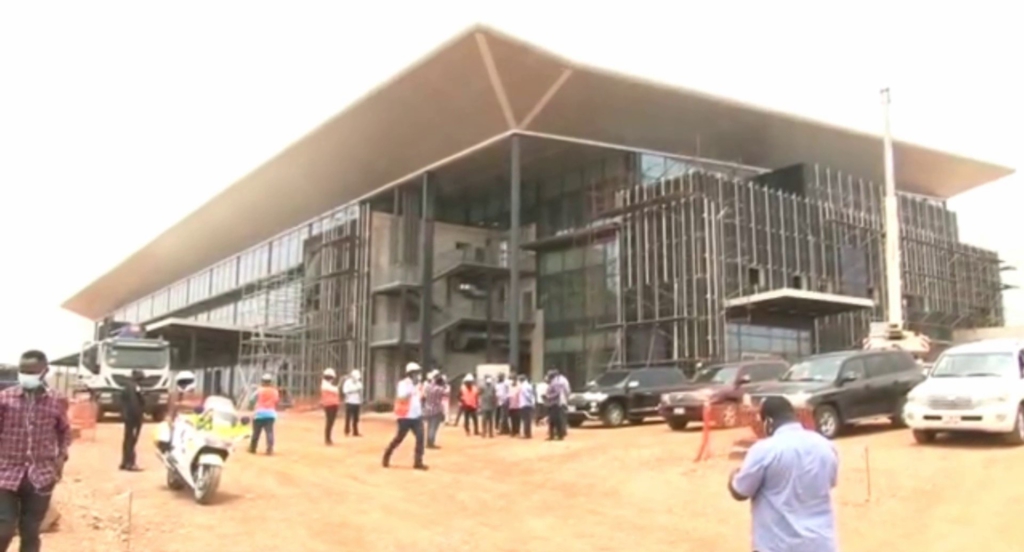 By July this year, a greater portion of the work is expected to be completed, while the rest will be done by June 2022.
During his inspection of the project, Mr Ofori Asiamah said the speed of work tells the project would be completed on schedule.
When completed, the facelift will bring the Kumasi Airport to an international standard. Meanwhile, the Ghana Airport Company City project will start this year.
DISCLAIMER: The Views, Comments, Opinions, Contributions and Statements made by Readers and Contributors on this platform do not necessarily represent the views or policy of Multimedia Group Limited.