The Medical Superintendent at the Axim Government Hospital has revealed that the suspect at the centre of the fake pregnancy case, Josephine Panyin Simons Mensah, was a healthy non-pregnant pre-menopausal woman when she was admitted.
Dr. Jerry James Abobrah, who is now serving as prosecution witness in the alleged fake pregnancy and kidnap case, made this comment when he appeared before the Takoradi Circuit Court A on Thursday, January 13, 2022.
Dr. Abobra said he made this assessment after physical, full blood count and ultrasound examinations on the accused while on admission at the facility.
According to Dr. Abobrah , he sought permission from the accused to examine her physically, her abdomen and her vagina through to her vulva.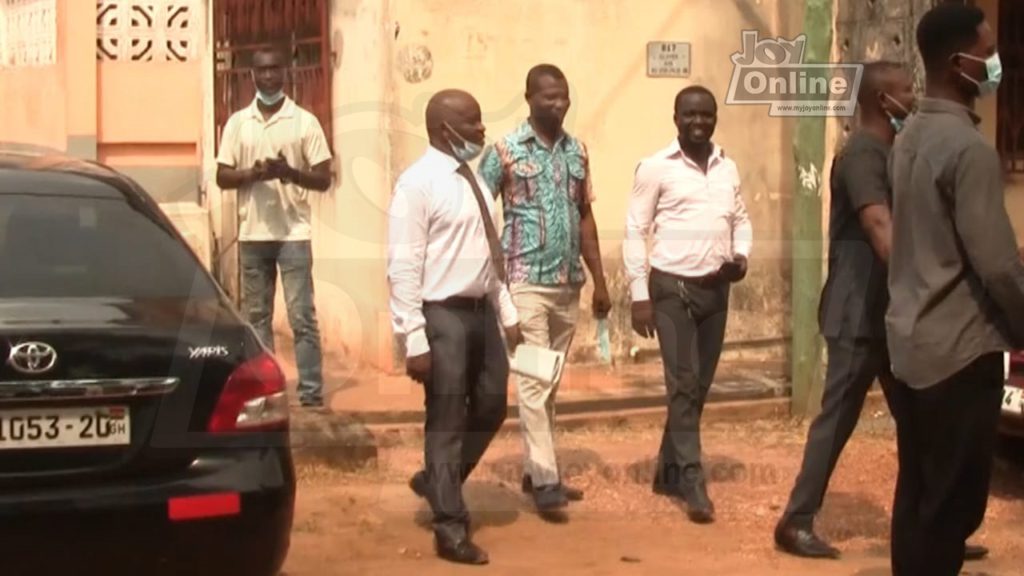 After the examinations, it turned out that she was not pregnant. He continued with urine, laboratory and ultrasound tests which also proved same.
"Everything was normal and the pregnancy test was negative, we compared the physical and laboratory tests and it was 0.01," he said.
The prosecutor, Chief Supt. Emmanuel Basintele asked the doctor the accused's condition when she was brought to the hospital.
In response, Dr. Jerry James Abobrah, who was the first doctor to examine Josephine when she was found after her alleged kidnapping, told the court that he received a call from a medical officer that, a group of Police officers had brought a case.
"I saw a couple of Police officers and civilians, after enquiring, I excused them and I calmed the patient down and assured her everything is ok."
In his evidence-in-chief, he said the accused mentioned her name, age, and residence. He said the accused narrated how she was pregnant for almost 11 months and was instructed by a doctor to exercise every morning to stay healthy.
Dr. Abobrah further told the court that he enquired about her antenatal record book, to which she said, "it was it was in her house at Takoradi."
She later said the book was lost because when she was going for the walk, she took it along just in case the labour sets in.
The doctor added that Josephine then told him about her routine walk which begins at 5:00am each day through some principal streets of Takoradi, and how she was allegedly kidnapped.
"She told me she regained consciousness and realised she was in a thick forest, but can't remember the forest by any landmark"
She told him she was tied with a rope, saw about 21 pregnant women also killed in the forest. Subsequently, somebody commanded her to push.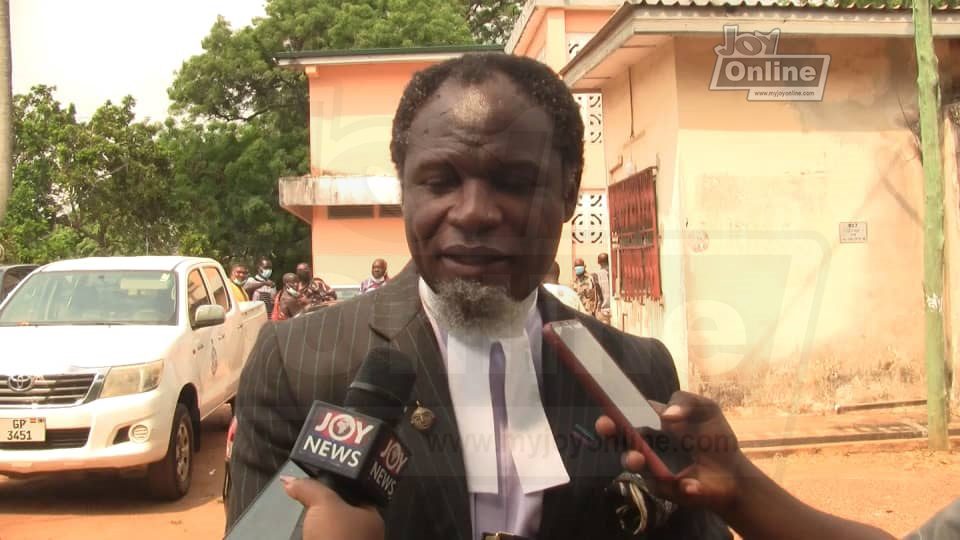 According to Dr. Abobrah, when asked what she pushed out, she said it was a live female baby and she cried once.
He then asked about the placenta and she replied that she tore it with her hands.
"I asked her where is the baby and she said she doesn't know where the baby has been taken to," he explained on Thursday.
Thereafter, lead counsel, Philip Fifi Buckman queried the witness; "did you hear that immediately after the 21st of September, 2021 there was a brouhaha over whether or not she was pregnant? Look at exhibit A, look at your report at the back. It took you three clear days after the brouhaha to write the report."
The doctor answered 'yes'.
Dr. Abobrah together with Michael Prah, the carpenter who found Josephine at the Jehovah Witness church at Axim and Ebenezer Nyame Ayeh, a tailor who saw Josephine at the Carpenter's shop, all testified before the circuit court.
This brings the number of persons who have testified so far to five.
The case has been adjourned to January 20, 2022.
DISCLAIMER: The Views, Comments, Opinions, Contributions and Statements made by Readers and Contributors on this platform do not necessarily represent the views or policy of Multimedia Group Limited.