Front line health workers have been lauded the world over for their efforts at containing the novel coronavirus. Sadly, some have paid the ultimate price but still, others are carrying the torch to keep the flame burning to save lives.
One of such persons is Sarah Tetteh Yawo. The 22-year-old is responsible for non-medical care at one of the country's Covid-19 isolation and treatment centre.
Formerly a security guard, Ms Yawo now helps to disinfect the University of Ghana Medical Centre (UGMC). She also helps doctors and nurses who take care of critically ill patients at the facility to remove their PPEs after every session.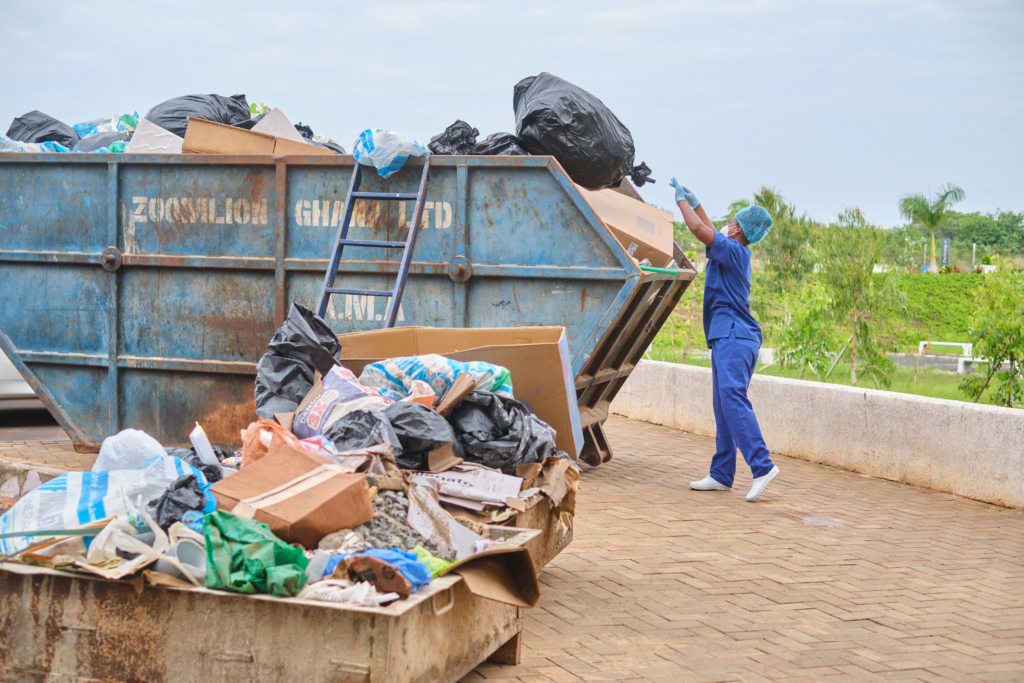 As challenging as her duties are in the face of calls for hygiene and outlined ways by which one can be infected with the coronavirus, Ms Yawo said she finds fulfillment in giving her best.
"From the beginning, I was a bit scared, but as time passed, I realised it is not soo scary. I help people with Covid-19 to recover quickly because hygiene is very important. Once I contribute to that, it also saves lives and that is what we are trying to do here.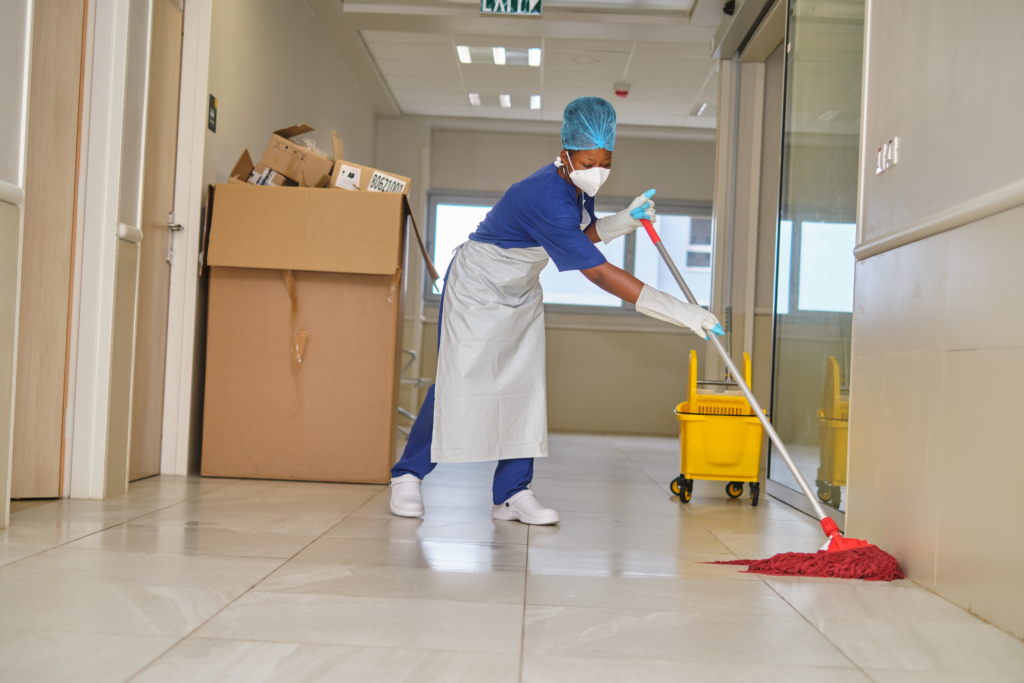 "When they [doctors and nurses] go in to see the patients and come out, I spray them, direct them, and take them through step by step of what they have to do. I run errands also, I go to the laundry and pharmacy. I am the only orderly here so I do a whole lot."
Sarah told photojournalist Sammy Moore some of the challenges she faces as a frontline health worker.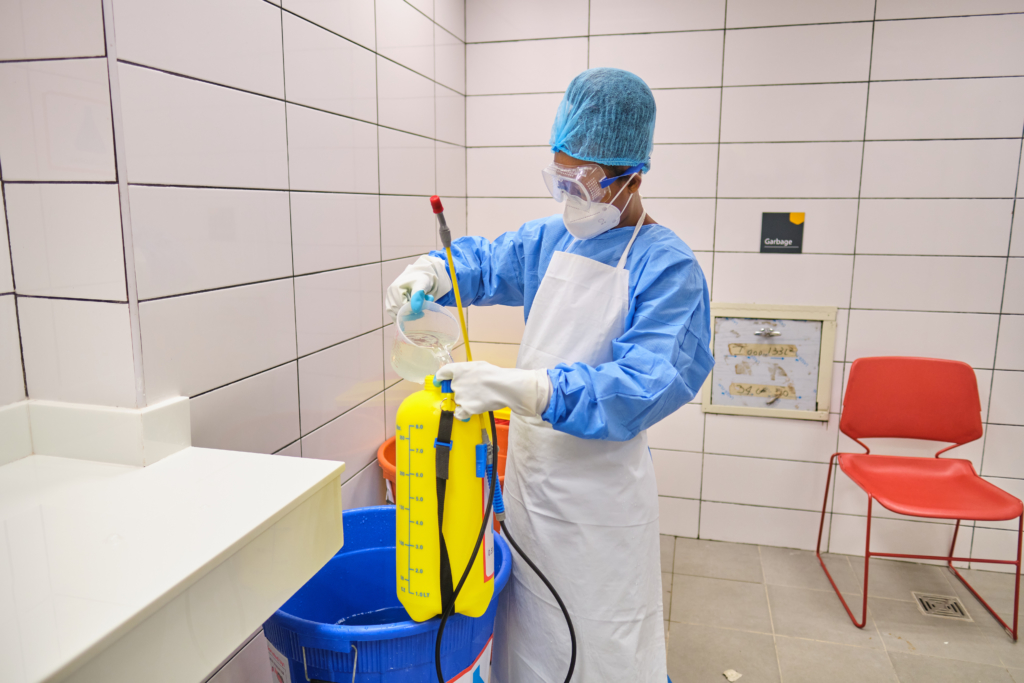 "When I started working here, I told friends and family that my hospital takes care of Covid-19 patients and this is what I do. So when I close and go home, they don't want me to come close to them. They tell me to go back because I might be infected. We all talk about it and we laugh. The coronavirus is not too scary anymore.
"However, I used to struggle psychologically. Sometimes I even think I have the disease. I tested the first time and it was negative but I still worry. The fact that it is negative once does not mean I cannot get the virus. I always think I have been infected," Ms Yawo said.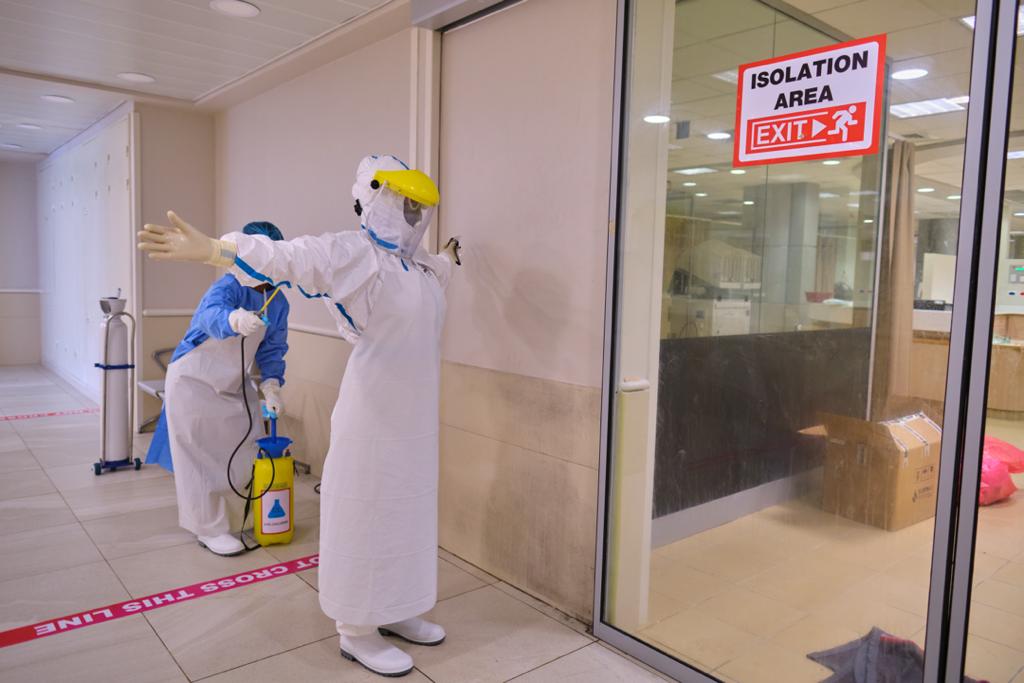 Sharing other personal challenges, Ms Yawo said she is homeless.
"One challenge that I am facing now is accommodation. I had to move from where I am. I am currently stranded.
"Though my parents are alive, they don't live around. They separated when I was a child and even though I know they will welcome me at their respective home.
"Working at UGMC makes it impossible for me to go home to them as they are old. Also, with all the stigmatisation going on, I don't think it will be necessary.
She urged Ghanaians to show love and care to people infected with the virus while practicing social distancing among other preventive protocols.