Ghanaians have been urged to have a renewed commitment to the fight against malaria as the African region, unfortunately, continues to carry the highest proportion of the Global malaria burden accounting for 96 per cent of all malaria deaths.
National Coordinator for Ghana Malaria Control Programme, Dr Keziah Malm made the call during the commemoration of the World Malaria day held in Hohoe on Monday.
The programme was under the theme: "Advance equity, Build Resilience, End malaria". It brought together Ministers of State, Parliamentarians, health workers, chiefs, religious leaders, students and the public.
Dr Malm noted that malaria is the highest disease expenditure under the National Health Insurance Scheme and it reduces Ghana's GDP by 0.25 to as high as 6 per cent.
"It is still the number one cause of outpatient attendance in our facilities and affects millions of people," she said.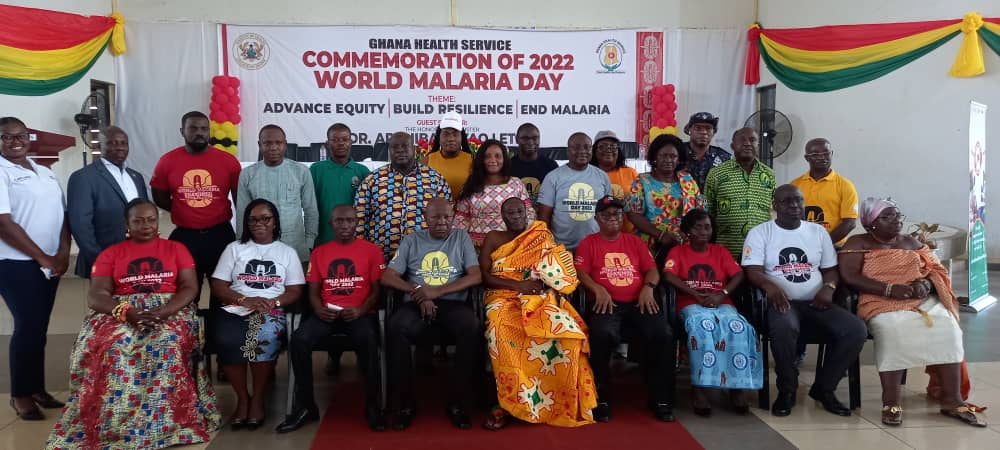 She noted that the current National Malaria Strategic plan which spans 2021 to 2025 has three main goals; which are to reduce malaria mortality by 90 per cent, to reduce malaria case incidence by 50 per cent and to achieve malaria pre-elimination in at least 6 districts by 2025 using 2019 as a baseline.
"I am happy that WHO has approved the expansion of the malaria vaccine to all regions in the country and the interventions are implemented through a strong supply chain system, appropriate research, robust monitoring, evaluation and surveillance supported with strong advocacy, social and behaviour change communication," Dr Malm said.
Dr Keziah Malm noted that in building resilience, there is the need to ensure that investments in malaria control interventions are increased and that the advanced and newly proven interventions are scaled up to optional levels.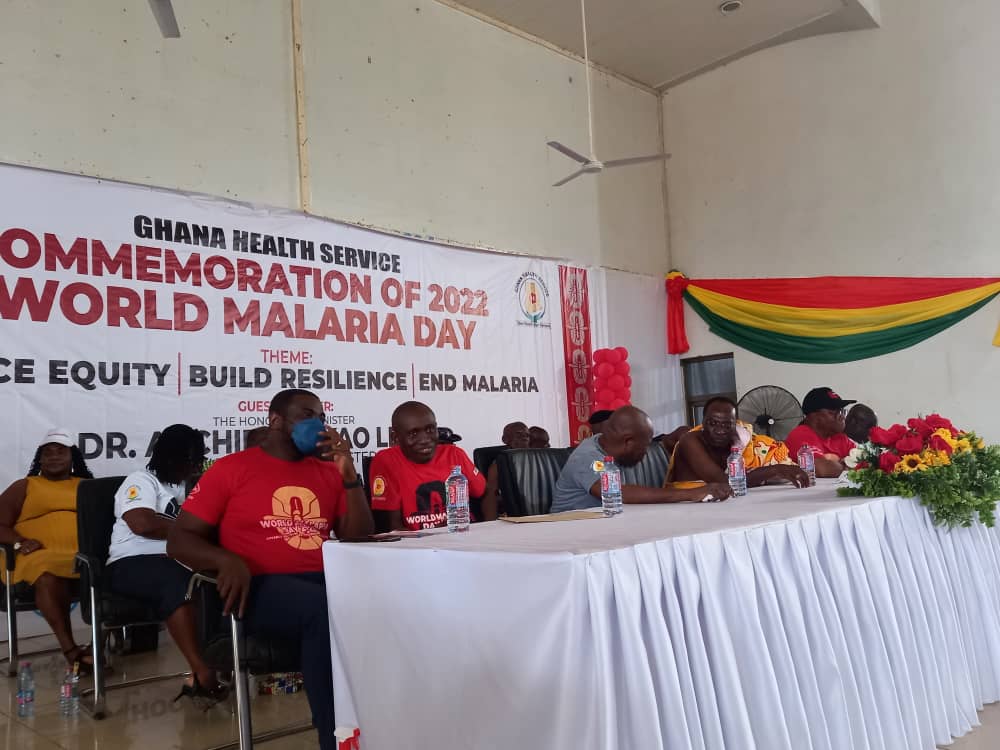 Speaking at the programme, the Volta Regional Minister, Dr Archibald Letsa said government remains committed to implementing reforms and policies in the fight against malaria in our communities.
The fight against malaria, he said goes beyond health, it lies with also aggressively and ambitiously addressing the factors that determine health.
Dr Letsa noted that government has also partnered with Zoomlion Ghana Ltd to construct ultra-modern Integrated Recycling and Composting Plants in all regions including the Volta Region.
These projects, he said when completed will in addition help keep our communities clean and create value out of the waste we generate by recycling them.
The Deputy Minister of Health, Mahama Asei Seini noted that Ghana has made progress in the fight against malaria.
"Currently, incidence attributed to malaria has declined from 22.6 per cent in 2017 to 19.6 per cent in 2022. We have also seen a decline in in-patient deaths recorded in our health facilities from 599 in 2017 to 275 in 2022. With these records, malaria continues to pose one of the greatest health risks in Ghana and Africa," he stated.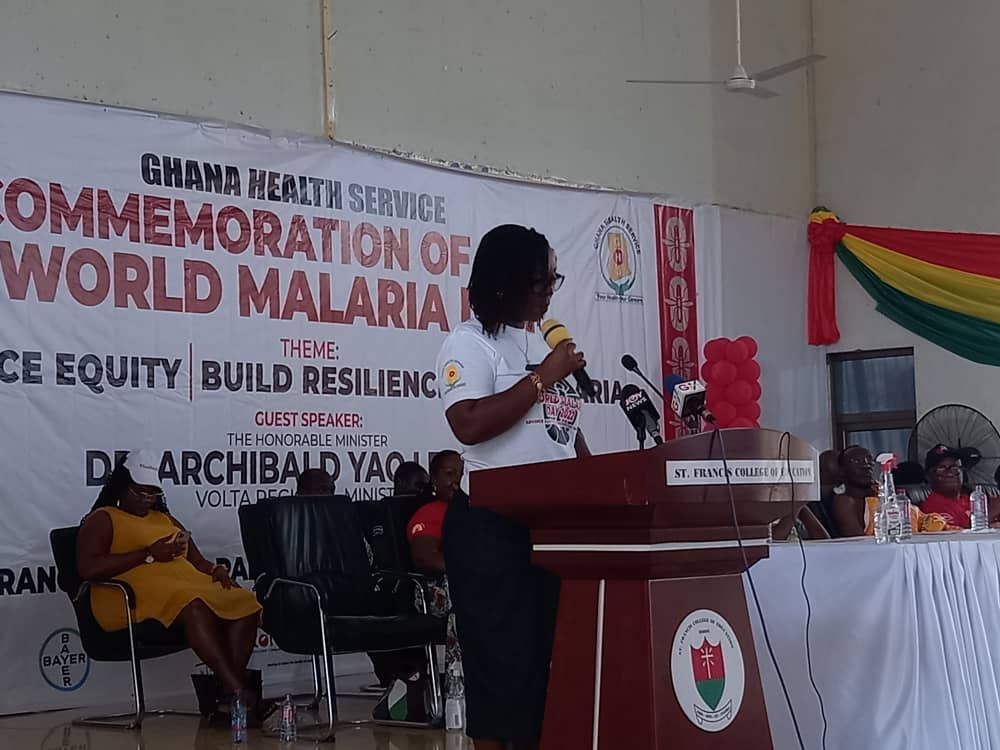 World Health Organisation (WHO) Representative, Dr Francis Kasolo, in his remarks stated that malaria still remains a significant public health development challenge.
In the last year, about 95 per cent of the estimated 228 million cases occurred in the WHO and African region along with 602,020 reported deaths.
He entreated all Metropolitan, Municipal and District Assemblies to fully commit the 0.5 per cent of the District Assemblies Common Fund to malaria control activities.
Dr Semanu Dzokoto, Deputy Director, Public Health who read the welcome address of Volta Regional Director of Health Services commended stakeholders for their commitment to the fight against malaria which he said has helped the Health Ministry to translate the commitment to end malaria into actions. 
Dr Dzokoto said the region has made progress by distributing 1,084,488 pieces of nets to 436,103 households late last year.
Paramount Chief of Anfoega Traditional Area Togbe Tepre Hodo IV, who was the chairman for the occasion called for renewed efforts in joining hands in fighting malaria to the barest minimum.
DISCLAIMER: The Views, Comments, Opinions, Contributions and Statements made by Readers and Contributors on this platform do not necessarily represent the views or policy of Multimedia Group Limited.