Textiles, they say imprint the experiences of memorable events in our lives be they exciting or gloomy as the Coronavirus.
A leading local textile firm, GTP, is giving a positive narrative to the coronavirus pandemic. Chronicling national events from the lockdown to the various presidential updates.
I sat with Stephen Badu, head of Sales for GTP who states the motivation has been to preserve these moments in Ghanaian socio-economic history.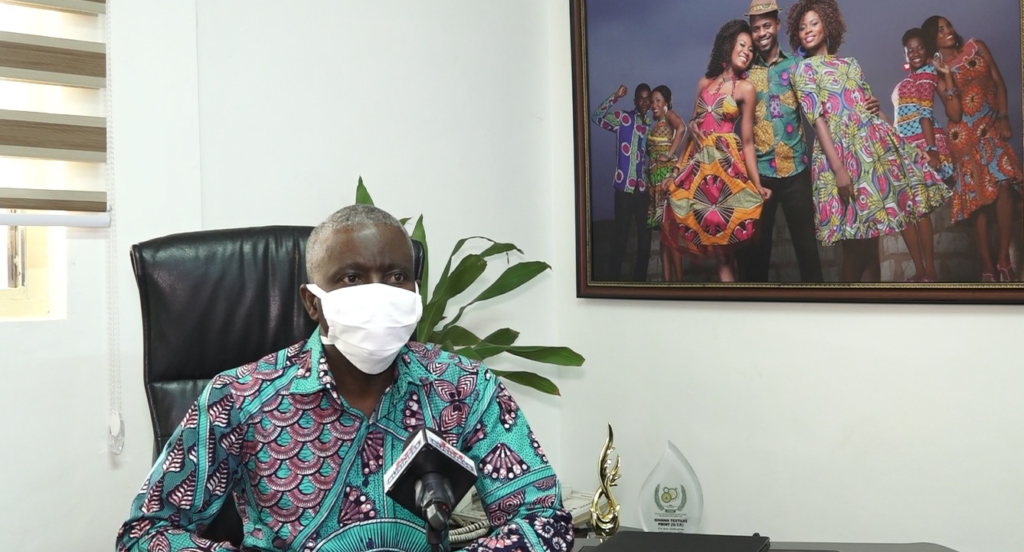 "We are into the business of story-telling. We are pressed on conserving not only the traditions of Ghana but also the striking moments like the Coronavirus that has united us in the fight against the pandemic," he said.
A lot has changed since Ghana recorded its first Covid-19 case. The emergence of lockdown measures and the restriction in the movement have sent businesses gasping for survival.
Interestingly, these measures have had a positive turn on the local textile industry hitherto exposed to the illegal proliferation of fake textiles into the local market from especially China and Nigeria. For Stephen Badu, "this brings in a whole new sense of opportunity".
I was led to the Creative Room of GTP where I met young creatives behind the three popular textile designs in the Ghanaian market – "Fellow Ghanaians", "Lockdown" and "Nana Spectacle", Oh yea! You heard right.
Stanley Attipoe, the curator of the "Easing of Restriction" wax-print, described his product as "rewarding and satisfying.
Nana Yaw Boateng Sarpong, curator of "Borders and Airports" explained he wanted to relive the lockdown restrictions on land and sea which saw the closure of borders and all airports.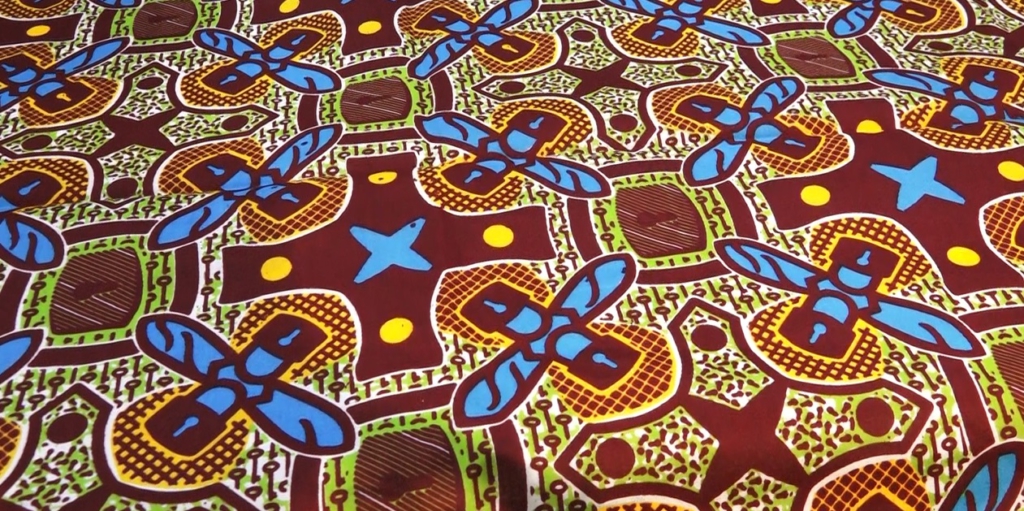 Selorm Agbenu also came up with the "Fellow Ghanaians radio waves", Lucious Aikins came up with "Fellow Ghanaians TV screen", Michael Aikins with the "Lockdown" and Franklina Dede Nartey with the popular "Ghanaians" wax print.
This design has glasses on them – similar to the signature ones worn by Ghana's President Nana Akufo-Addo, who has been giving regular updates on the virus.
The new fabrics have symbols like padlocks, keys and planes to reflect some of the measures implemented to curb the spread of coronavirus. Wax prints are popular in Ghana, many office workers wear them on Fridays.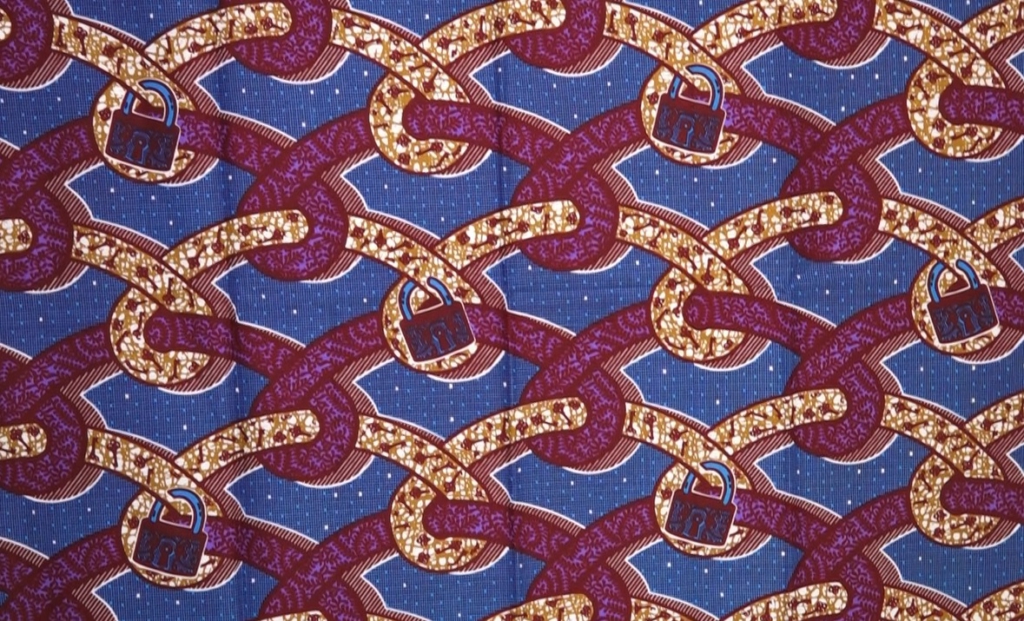 Demand for these collections have skyrocketed and for a textile company previously struggling to stay afloat, not more than 100,000 yardages of textiles hit the market daily.
The textiles industry is a whole value chain. I visited this sewing shop owned by Lynda Ashong.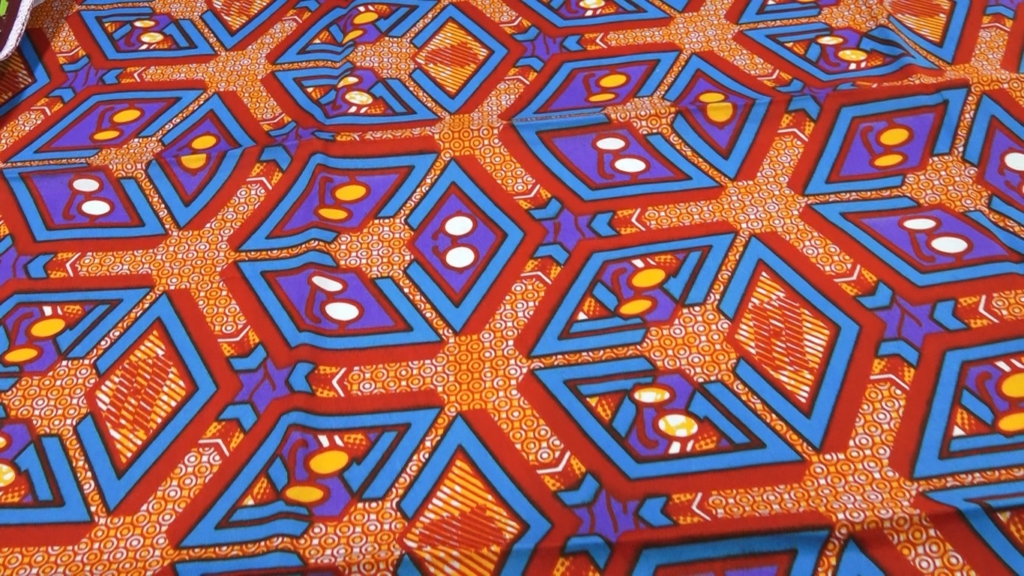 "Business has picked up, thanks to these new collections. They are very colourful and tell a strong story of the various events that happened – Lockdown and the 'Fellow Ghanaians' moments by president Nana Akufo-Addo that Ghanaians have become accustomed to now," she laughed.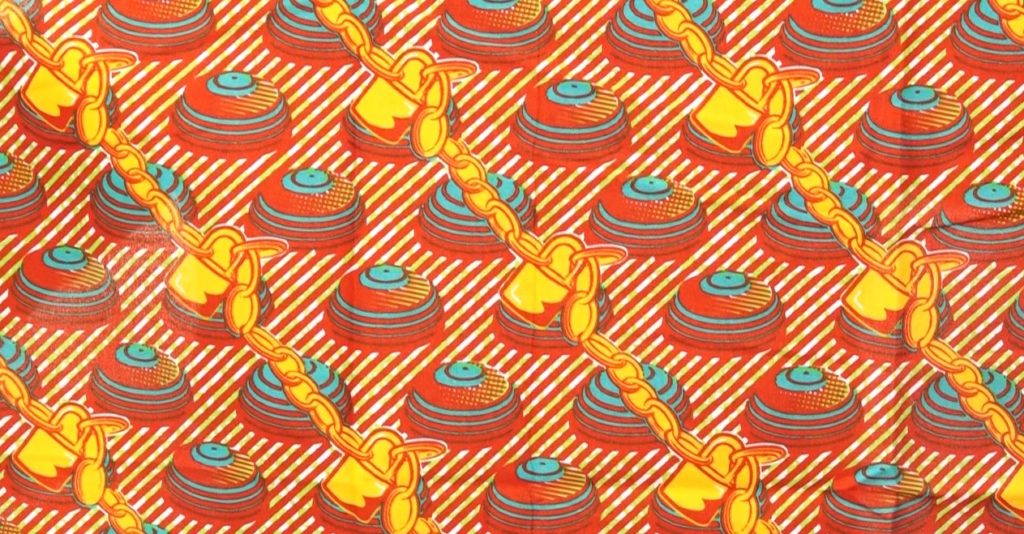 Three months ago, these dressmakers would have had their shops under lock and key as restrictions on movement halted every aspect of business in Ghana. Things have changed for the better and they are positive of making gains from the coronavirus.