Ghana is a country dominated by football, just like any other country in the African region. However, there is a not-so-newly-found love for basketball. The youth are engaged in the sport and many sacrifice their bedtime just to catch a game or two in the NBA.
The phrase 'not-so-new' used in describing the love of Ghanaians towards basketball, is adopted simply because it is not only the youth who are involved in the game. The older generation also has long ties with the sport, with some once representing a now-defunct national team when they were younger.
Despite the country currently missing a national team, the love for the game can be witnessed in junior and senior high schools, as well as the various tertiary institutions. But that is where it all presently ends for many of these talents, the dream to play is mostly unrealized after school simply because there is an absence of a national team or professional league in the country.
The basketball space in Ghana has been largely mismanaged and received almost no attention from the state. Irrespective of this gap, there are basketball academies like the 'Basketball School Academy' still engaged in the development and grooming of players – many who do not make it into the pro-leagues outside Africa or even on the continent.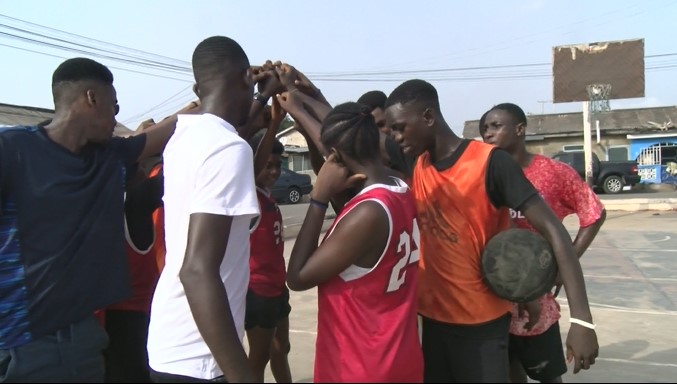 Sports academies are aimed at developing and feeding the professional categories of their respective disciplines but most talents from these local academies end up in offices and the corporate field with all their talent. In the entire history of the NBA, there are only two Ghanaians who have made careers in the franchise: Amida Brimah who featured briefly for the Indiana Pacers in the 2020/21 season and Ben Bentil who was a 51st draft pick with the Boston Celtics in 2016.
So with this overall picture, why do Ghanaian basketball academies still exist, what is the motivation?
Emmanuel Nii Lartey is a basketball coach of 9 years, who has experience with some academies in Ghana and is currently with the Basketball School Academy.
He recognizes the almost near-dead future the sport has in the country and explains that academies still operate simply because they are hopeful of a revival.
"Basketball is a developing sport in Ghana. We are looking for it to grow very soon. Looking at the new president's initiative and the programs he has for the sport in Ghana, we are hoping in the next five years we can see changes, we can see our players going international, we can see our players going to high school and colleges abroad to play and come back to also represent the country.
"We are hoping for the best. The new president of the Ghana Basketball Association has a plan and for us, what we are saying is that if we need to have this league going on, we need a national basketball stadium, which we don't have. We need some structures that need to be in place before we can get to that level, so it has taken as a long time in getting here but hopefully like I'm saying, 'In the next 5-10 years, this whole thing is going to change – Ghana basketball is going to go higher.
"We are advocating for other coaches to have a structured game where we can all feed the main Ghana basketball association that in case if we need a U-12 team, they already have a database, which we can present and all the other programs too have players that qualify to be there. Not 18-years reducing their age to 14, or the 20-years reducing their ages but we have the quality players that can play national, that can stand in front of the US basketball team and say 'okay we can also face these guys'." Nii Lartey said to JoySports.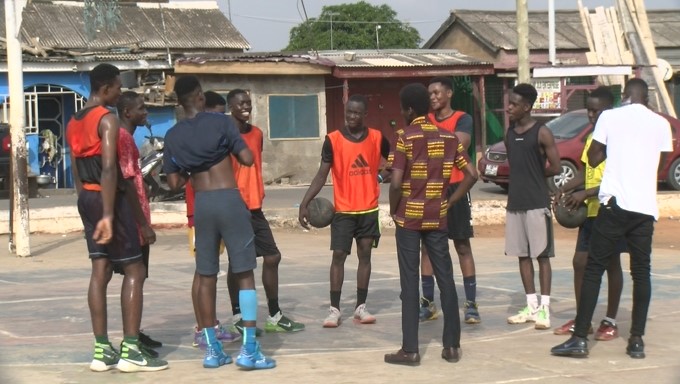 As earlier indicated, there is a non-existent national league in the country to absorb players after undergoing all the training in these academies. However, there are some regional leagues like the Accra Basketball League, Winneba Basketball League and others organized by the respective regional basketball association with semi-professional teams. And there, these players get to compete against themselves.
Nonetheless, Nii Lartey is dissatisfied and reveals that academies which decide to take part in such competitions are suffocated by financial demands.
"I won't say they [Regional Leagues] are doing enough. Because the academies are not funded by the communities. It is just the coaches' allowances that we use to support and when we are going, these grassroots are joining the league, they ask us to pay the same amount of money that the service teams are paying and where are we going to raise the money from? We have to hustle and find ways to pay this money with our own pocket if we are not having any funding from anywhere. So we pray they will take away these grassroots charges and all that so we can develop more grassroots programs."
At the professional level, players are starved and it can be said they are left to rot because there is no activity. However, the picture is slightly different at the underage stage where some players have been lucky enough to don national colors.
Two of such people are Rukaiya Osman and Misha who have been fortunate enough to gather some experience and win certain laurels.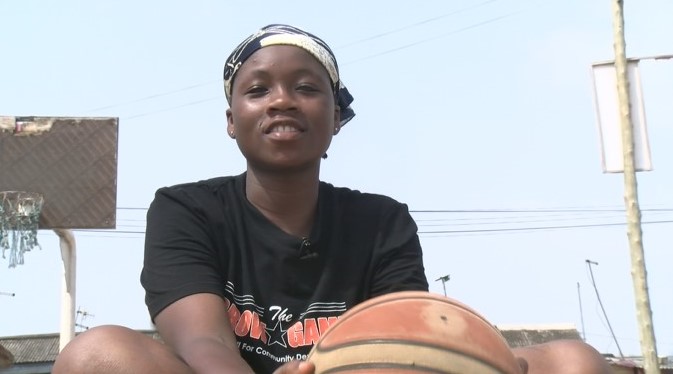 "At first it (state of basketball) but now it is because at first all they do is play football – the government sponsors footballers to go outside and play but I have never heard of basketball. But now I think it's doing well because basketball is gradually moving, and there are lots of community courts around – everybody can come play ball and go home.
"It makes me depressed because when I sit behind the TV and watch Nigeria's national team playing, you sometimes feel bad because you have not seen Ghanaians there but it tells you, we have a long way to go. You have to push yourself, we have to see Ghanaians in the Olympics and I wish to play in the WNBA one day."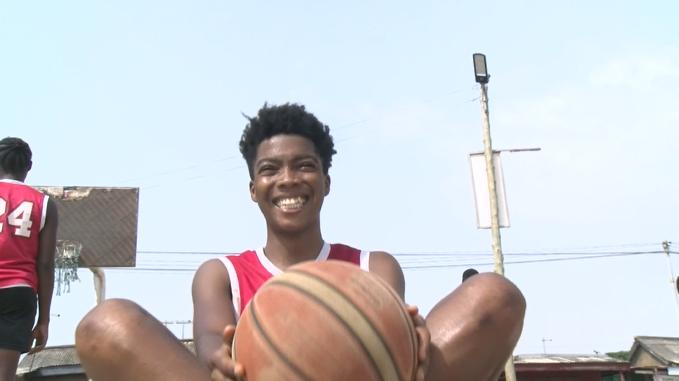 Misha Amenyo, a teammate with Osman at the BSA shares similar sentiments and believes there is room to grow and develop.
"I feel sad but I also feel okay because so far as Nigeria is making it, I have the hope Ghanaians will get there one day. I started playing basketball about five years ago around Dodowa back in primary. I still have hope I'll make it because where I started from and where I am now there is a big difference so there is hope I'll get there. I aim to get to be a professional basketball player."
The lukewarm atmosphere which surrounds Ghana's basketball community is partly due to a David Ashong administration which had little to no investment and support. But the face of Ghana basketball has changed. For the first time in 10 years, the Ghana Basketball Association successfully organised congress to elect new leaders.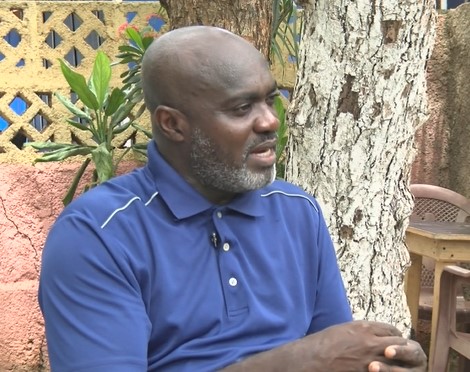 Ato Van-Ess assumed the reigns of the administration as its new president and assumed the responsibility of developing Ghana's basketball superstar. He aims at setting up a national basketball training school.
"We are looking at three different levels and so in looking at the purpose of basketball which I have explained. Developing basketball is our goal and our objectives have three categories; governance and administration, technical and facility and the sport or game level.
"We need to build our capacities so in the long-term we are going to have a basketball training school for everything. If you want to go into basketball administration you'll have to go to that school get some courses to build some badges, basketball journalism. The school will cater for us administrators, journalists, coaches, referees and players."
No matter how dead the recent past has been and how gloomy the future may seem, the littlest of developments and growth are important signals not to give up.
"Yes I have hope because way back there were fewer courts, no lights on the courts but now we have lights so there is hope we can make it. Watching them on TV I feel proud because one day I'm sure I'll represent my country. I aim at playing in the NBA, Europe Leagues or representing the country at the Olympics."
Definitely Ghana has been underwhelming in exploiting the potential which exists in basketball. The youth are eager to see an interest from the state and stakeholders to push the sport to a national level. But to be fair, some stakeholders – those associated with the regional associations, have made effort nonetheless, individual effort will never be enough to attract national attention and support.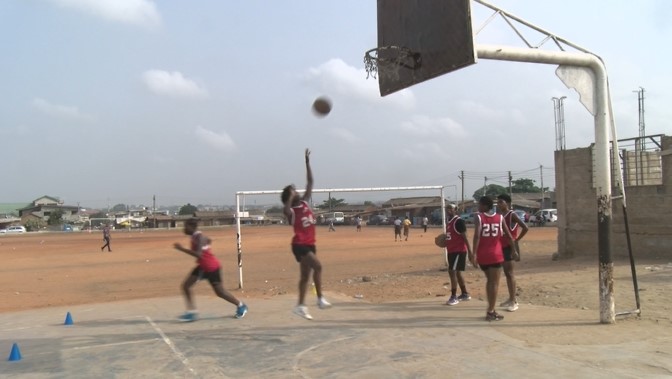 The desire to push talents to a national and international level will take a different perspective this year, as the GBBA have committed to commencing a national league before year ends.
You can watch Hoop Dreams here: