A 36-year-old businessman who got trapped after his vehicle was swept away in Kumasi by flood on Tuesday said he called his wife and other relatives to bid them farewell after all hopes of survival faded.
Mohammed Amin, a father of three, was in the company of one other person when his Toyota Camry vehicle was swept away at Asabi Junction, a spot which has gained notoriety for flood-related deaths in recent times.
"I lost control of the car. Then, suddenly, the water pushed the car away, so the car was rolling in the big stream," he disclosed.
He told JoyNews the failure of emergency service providers to rescue him and another victim after spending over an hour on the roof of his car dashed all hopes of survival.
In his first interview after his narrow escape, he said the bravery of two young men who came to their rescue restored his lost hope in Ghana.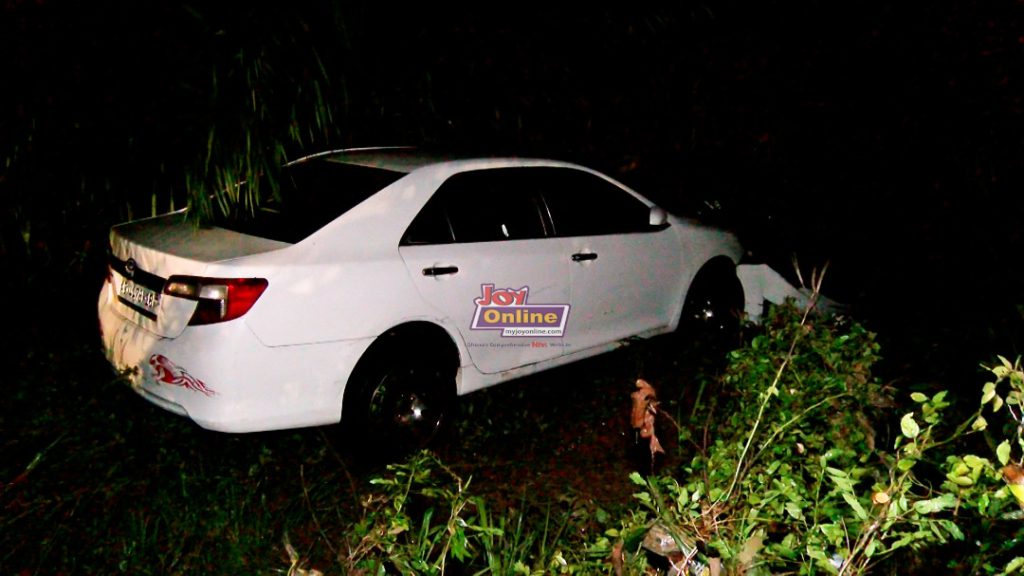 Mr Amin was returning home after work when the flood swept his vehicle away.
His gleaming hope of survival faded when no emergency response reached him and a lady he offered a lift.
Eyewitnesses who besieged the scene said they had no chance of surviving and declared them dead.
He said in his time of despair, he regretted being Ghanaian.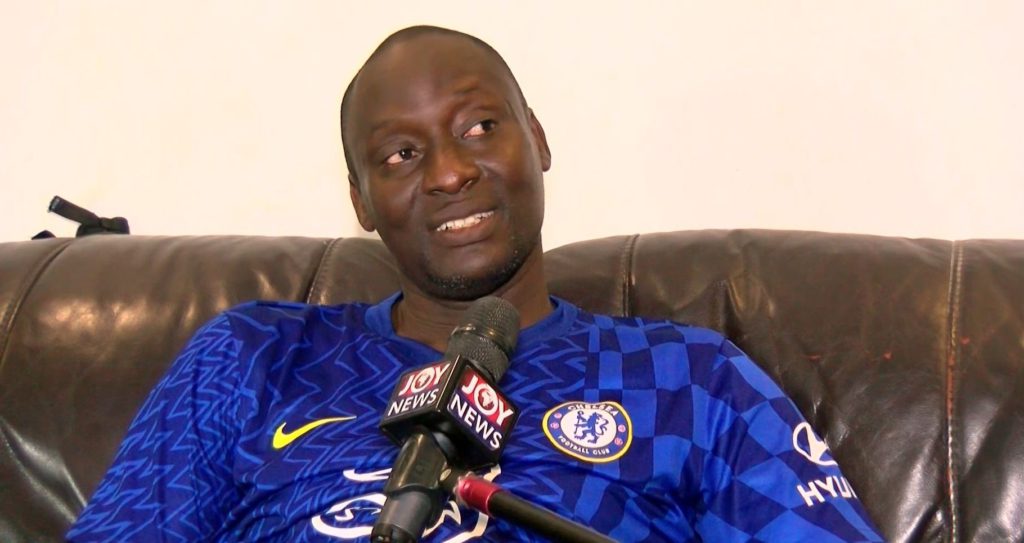 "Sitting on top of my car for more than an hour, I could hear screaming from the other side of the road. Those who saw my car floating said, 'oh, they are dead'.
"I was expecting the officers of the National Fire Service and the Police to make an effort at rescuing us. Even if we died, I told myself they would have made an effort, but I didn't see any effort. I was disappointed being a Ghanaian," he said.
Then came moments to bid farewell to loved ones when all hopes faded for Mr Amin.
"I called my wife and told her this is what is happening. If you don't hear from me again, I think we will then meet in Heaven. That's what I told her and called other brothers, told them the same. This one, no one can do anything unless God."
Minutes later, he was offered some glimpse of hope, first after two palm trees came the way of the vehicle.
Two young men, Hashmin and Mohammed Abeede, then offered to rescue them at the peril of their lives.
"These two boys made me feel proud as a Ghanaian because they really showed me that we still have people with good hearts in this country," Mr Amin said.
The two gentlemen have since earned praise from residents, especially the Assemblyman for Sepe-Timpom, Kwame Nkrumah-Arthur.
Mohammed Abeedey, 33, is a local diver who saves many lives in the Sepe area.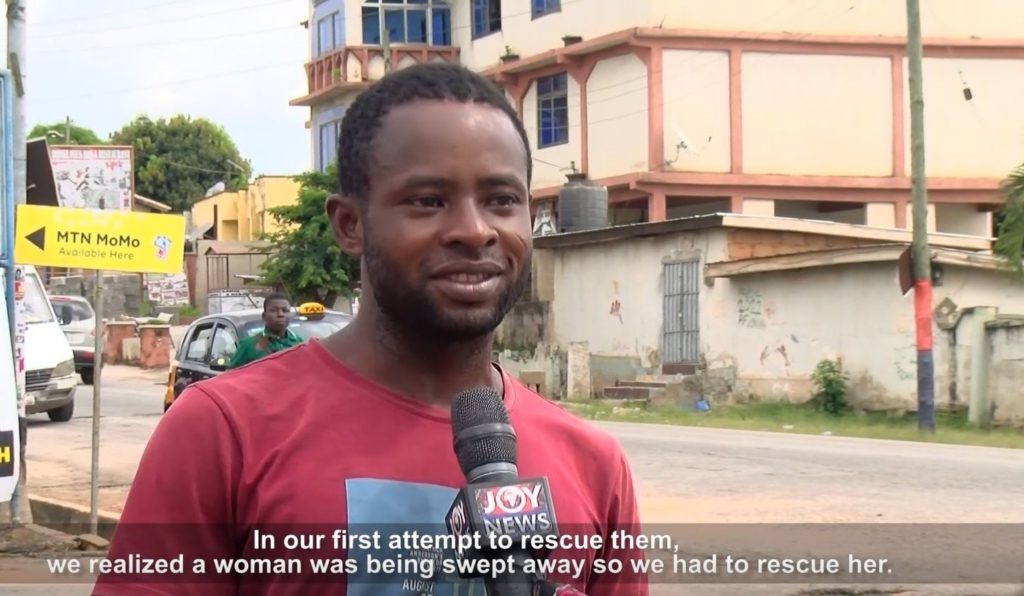 He said there is no time to hesitate when human life is involved especially in the face of disasters. So far, he has saved three people, including an older woman, from drowning on the same night.
"In our first attempt to rescue them (Amin and the lady), we realised a woman was being swept away, so we had to rescue her. With the help of a friend, we then attempted again to rescue those trapped in the car.
"We struggled our way through, but we managed to rescue them. With the support of the rope tied around our waist, the exercise was successful.
He said, "I was very optimistic about rescuing them. That actually motivated me. I felt so elated for saving lives. I remained happy over that support."
Tuesday's flood displaced residents and left motorists and commuters stranded for several hours.