Government is reviving a project to construct a maternity ward at the Komfo Anokye Teaching Hospital – 44 years after it was abandoned.
President Akufo-Addo says his government will get the project back on track and complete it within 36 months.
A €155 million funding for the project, he says has been fully secured through the German Deutsche Bank and the UK Export Finance.
"I am very happy to be in Kumasi today, the [corona]virus [outbreak] notwithstanding to cut sod for work to begin finally," the president said.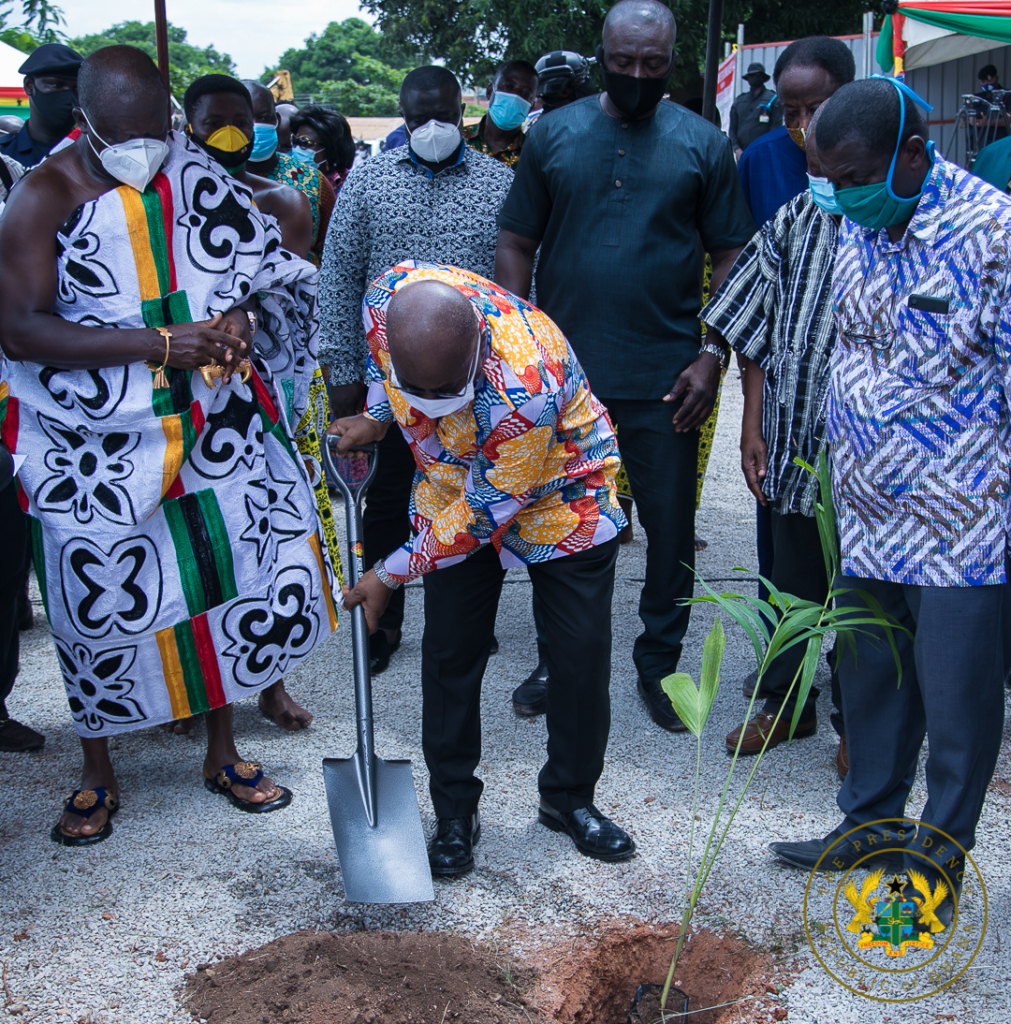 Speaking at the sod cutting ceremony in Kumasi, Akufo-Addo said once completed, the 750 bed facility would serve as a referral centre for 12 of Ghana's 16 regions.
The facility, he said would have an Out Patient Department, an Obstetrics Unit, 10 operating theatres, lecture halls among others.
"The finalisation of this project is very dear to my heart," he stated, adding it would help the country's drive to achieve the targets spelt out in the Sustainable Development Goals on maternal and child health.
The blatant neglect of the project attracted public outcry after JoyNews' special assignment documentary, "Next to Die" produced by Seth Kwame Boateng.
The documentary highlighted how scores of babies and mothers were dying at the Komfo Anokye Teaching Hospital due to congestion.
Lives were being lost on a daily basis as a result of congestion at KATH, the country's second-biggest teaching hospital.
Agenda 88
The president further reiterated his promise to put a district hospital in all 88 districts without one.
He said seven regions in the country without regional hospitals will also get one; "all of which have to be done within a year."
This, he said would bridge the gap in access to healthcare across the country.
"Government is committed to providing access to healthcare to every Ghanaian no matter where they are for every Ghanaian is entitled to good health and good health care," he stated.