Pure grit and an unbroken resolve to prevail. That's the story of Sandema Senior High Technical School which won the first contest of the Upper East Regional qualifiers of the 2021 National Science & Maths Quiz.
They fought off opposition from Bawku SHS, Zorkor SHS and Fumbisi SHS to score 37 points at the end of the 4-round contest. This is in spite of an early stage fright that almost derailed their campaign.
'During the first two rounds of questions, we were a bit frightened so we made mistakes. But after getting the first two questions correctly, we got the vim to proceed'
On the day, three other schools, Notre Dame SHS, Zebilla SHS and Zamse SHTS all emerged victorious in their individual contests to also advance to the final stage of the qualifiers.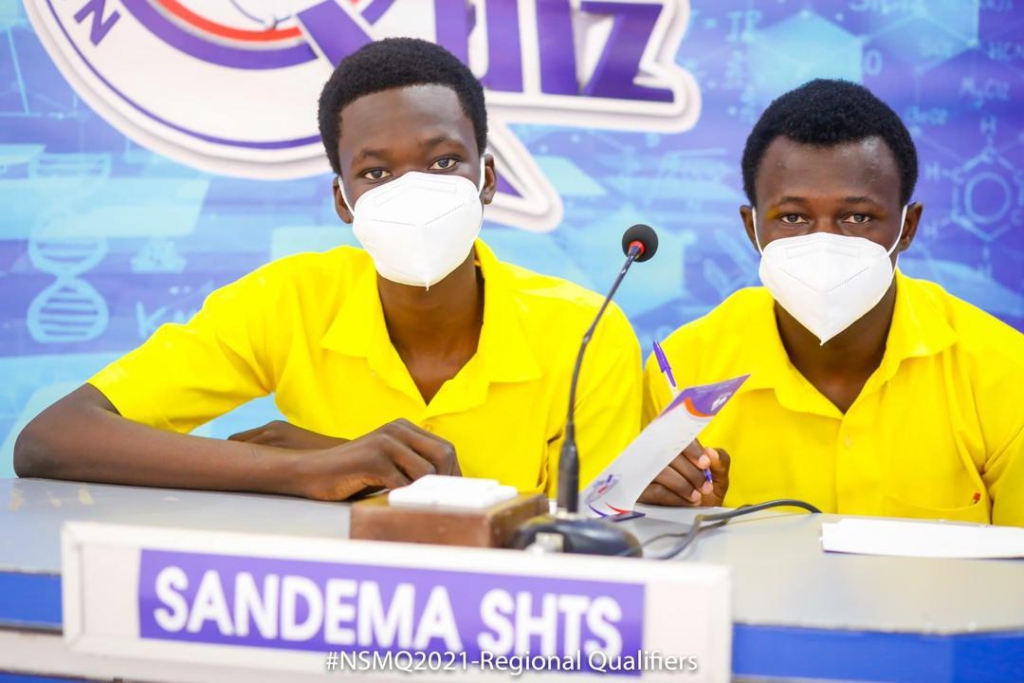 But the boys from Sandema SHTS were distinct. Their bright yellow shirts were unmistakable while they sat among the audience at the Bolgatanga GNAT hall which seated more than 200 people. The three contestants, Asaako Sheigard, Akumdai Christopher and Adenkia Desmond, were the only students from their school who had come for the competition.
The reason was simple. The one-time quarter-finalists have no functional bus in their school and so had to settle for a rickety 5-seater Tata Mahindra pick-up for the trip from Sandema all the way to Bolga. Their sole cheerleader was their trainer, Divine Peter.
"We wish we could have brought more students to support our contestants. But [you know] we do not have a bus in our school. Since 2012 when I was admitted to the school, there's never been a functional bus. So we managed this [5-seater Tata Mahindra] pick-up for the journey. Even that one too is very old", he said.
He added, "we have two of the long science resource buses but they have both broken down. And the other small yellow bus has also broken down. We can barely afford to go on science field trips".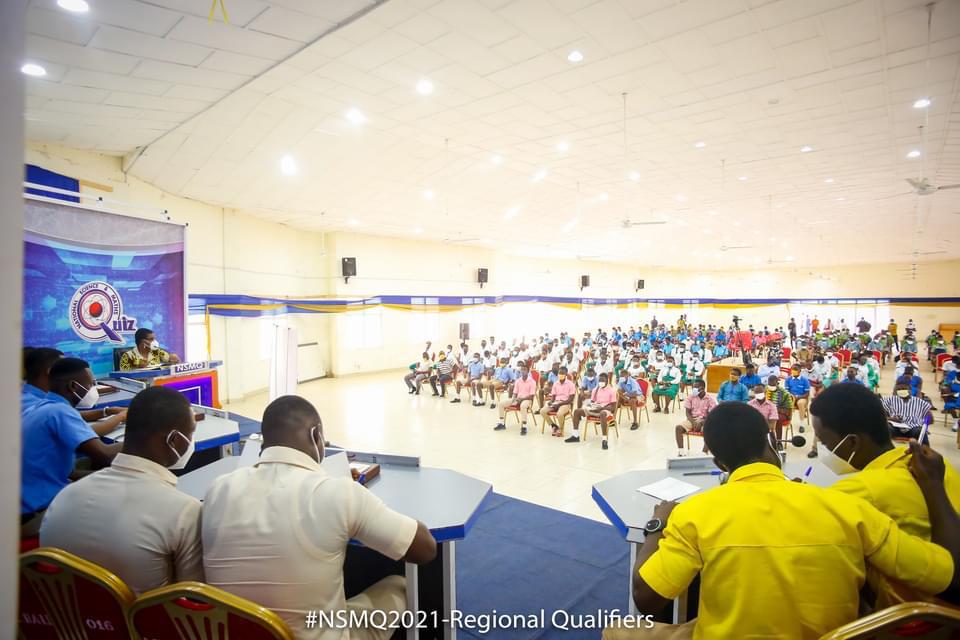 He continued to say that, "sometimes the pick-up even breaks down and leaves us on the road and we have to continue on foot".
But the focused contestants did not allow the absence of a support base to deter them from winning their first contest.
They will, together with the other winners from the first day of qualifiers battle it out to be one of five schools that will join Navrongo SHS, which is already seeded, to represent the region in the national tournament in October 2021.
DISCLAIMER: The Views, Comments, Opinions, Contributions and Statements made by Readers and Contributors on this platform do not necessarily represent the views or policy of Multimedia Group Limited.