Penplusbytes, a non-profit organization, has provided micro-grants to Ghanaian journalists to produce in-depth climate change stories.
With support from DW Akademie, six journalists have received micro-grants to enable them to produce and publish in-depth and impactful stories on climate change in Ghana in order to assess and sustain the short-term gains from recent climate change training for some selected Ghanaian journalists.
The recipient journalists are required to create stories that create awareness about the causes and consequences of climate change, as well as what can be done to mitigate the devastating effects of climate change in Ghana.
Stories of communities that have demonstrated resilience and ingenuity in the face of climate catastrophe, as well as what other afflicted communities may learn from them, are also anticipated to be told.
According to Jerry Sam, Executive Director of Penplusbytes, the organization is committed to assisting journalists in gaining more knowledge in the area of climate change in order to inform, educate, and shape public discourse on the climate crisis in a responsible manner in order to act and create a clean, green, and sustainable climate for future generations through its Climate Crisis project.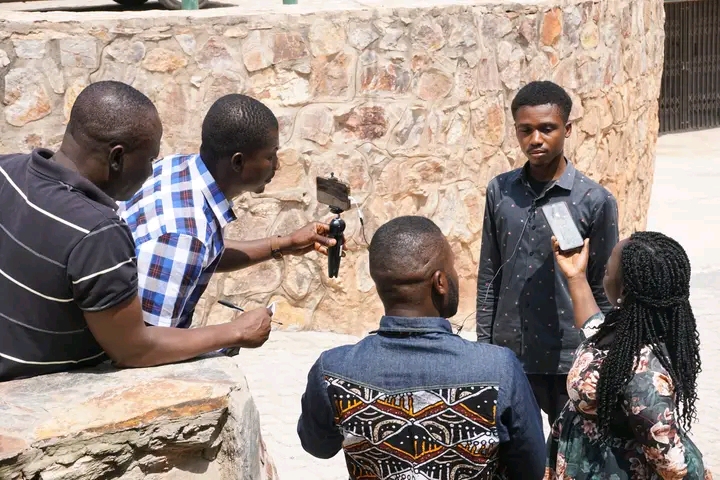 Ivy Setordjie and Mahmud Mohammed-Nurudeen from the Multimedia Group (Joy News/ Joy FM); Albert Kuzor from Asaase Radio; Zubaida Ismail, a freelancer; Ivan Korshie Heathcote - Fumador from Ultimate FM; and Aba Aikins from ATL FM are among the grant beneficiaries.
Advisor Peter Agbesi, Project Manager, stated, "Our recipients were carefully selected from a pool of applicants and I'm expecting to see interesting, innovative, and compelling stories from each of the selected journalists."
According to Mr Agbesi, recipients are asked to illustrate how climate change is affecting life in Ghana via their stories.
"Their stories should speak to the issues and illuminate cases of communal resilience to climate change."
The Climate Crisis Journalism Project is a pilot project run by Penplusbytes with funding from DW Akademie that aims to improve the capacity of selected Ghanaian journalists to better understand the science at the heart of many climate change incidents, allowing them to raise awareness about the phenomenon's impact, shape public understanding, and implement mitigation measures.
The initiative provided 16 journalists with a three-day intensive training facilitated by specialists in climate change reporting and communication.
The journalists were chosen from throughout the country after a tough application process that attracted over 100 applications.
Penplusbytes is driving change by innovating in the following key areas: using new digital technologies to enable good governance and accountability, new media and innovations, climate and well-being, and improving oversight for effective mining, oil, and gas revenue and resource utilisation.
DISCLAIMER: The Views, Comments, Opinions, Contributions and Statements made by Readers and Contributors on this platform do not necessarily represent the views or policy of Multimedia Group Limited.