President Nana Akufo-Addo's avowed fight against corruption has been dented by his appointment of a man previously accused of corruption as a board chair
"It is disappointing", an anti-corruption campaigner, Vitus Azeem, weighed in on the appointment of Kwame Owusu as Board chair of the Ghana Revenue Authority.
Kwame Owusu, who was Director-General of the Ghana Maritime Authority in 2017 organised an end-of-year dinner for staff at a cost of ¢135,123.
He explained the Authority budgeted for 500 people despite a staff strength of 200 to allow for stakeholders, wives, girlfriends and dependants.
He also organised a lunch for eight people at ¢10,000. Both events were organised at a hotel which he owns, raising conflict of interest concerns.
He also renovated his two-bedroom official residence and expanded it into a four-bedroom house fitted with 11 air-conditioners all at the cost of ¢1million.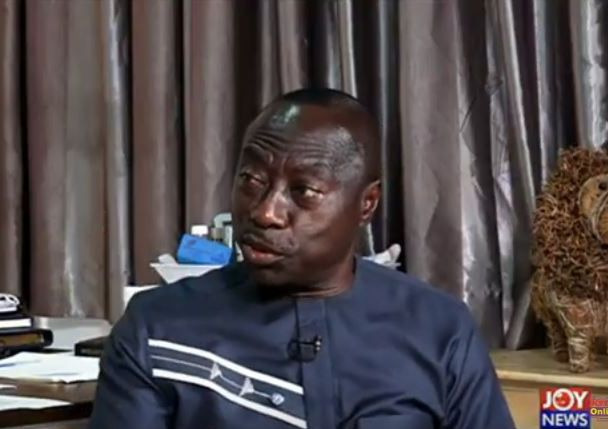 These expenditures deemed profligate attracted public bashing and later a Transport ministry promise to probe the president's appointee.
There is also corruption investigations ongoing at the Commission for Human Rights and Administrative Justice (CHRAJ).
Vitus Azeem said on the Joy FM Super Morning Show Monday, the second coming of Kwabena Owusu now as GRA board chair shows the President does not value the investigations.
"It means the original investigation has been truncated… and that is the sad part of it," he said.
Vitus Azzem who is a former Executive Secretary of the Ghana Integrity Initiative said he knows the President ignored the advice of the Council of State opposing the appointment of Kwame Owusu.

Photo: Vitus Azeem
Azem said with the public nature of the controversy, it is more likely the members of the Council of State would have advised the president against the appointment.
He said he knows the President ignored the advice of the Council of State.
The anti-corruption campaigner said just as the President welcomed the decision of parliament to shelve a controversial construction of a new chamber, he must also withdraw the appointment of Kwame Owusu.
"If the president is a listening president, he should be willing to withdraw or suspend [the appointment]," he advised.