Last week, I came across an interesting Facebook live with Praise Nutakor, Head of Communications and Partnerships at UNDP, talking about women and work-life balance.
She touched on the Sustainable Development Goals, particularly Goal 5, Gender Equality, and some of the hurdles in Ghana's way to reach this goal.
With Ghana's continuous lag behind most of the world, when it comes to socio-economic development, you would think this is something we would constantly talk about instead of looking to organisations to launch campaigns that go towards achieving socio-economic development. Not to be political, but what happened to citizens not being spectators? Living conditions in Ghana may not be the most favourable, but does that mean we can't brighten the corners we occupy?
In my effort to get answers to my questions I decided to look at how influencers are using their platforms to affect change directly and indirectly. The Sustainable Development Goals were my filter. The power of influencers is not underestimated when it comes to influencing the consumers' purchasing intent, so I fail to see why the same principles cannot be applied to development communication.
A lot of Ghanaian influencers are using their platforms to affect change, but let's take a second to imagine the impact if this was common practice for all influencers. In light of International Women's day, how are female influencers, using their platforms to affect socio-economic development in Ghana?
Time has taught us, hard and uncomfortable conversations birth change. Influencers are in the best position to initiate these hard conversations because true influence stems from authenticity. Their willingness to be vulnerable by drawing on their personal experiences allows their community to engage with them.
For instance, Dr. Carol, the influencer behind Thrivecare_gh, an Instagram page, uses her platform to raise awareness around mental health. By drawing from her expertise as a psychologist and her experiences, she creates content around conversations that tend to exist in your head because our religious and cultural dispositions have not encouraged us to be open about mental health.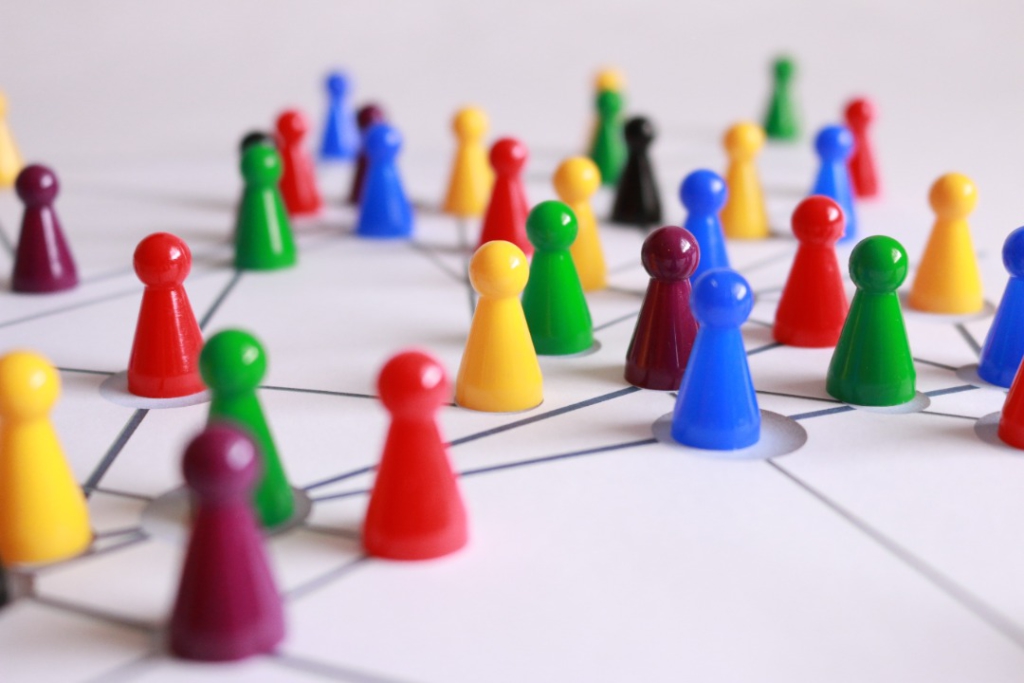 In using her platform to break the taboo around mental health and providing expert advice on how to manage issues that contribute to mental illnesses, she is growing a community that is learning to be deliberate about their mental health and well-being. From the Influencer marketing angle, people listen to those they trust. I can imagine if Dr. Carol partnered with an NGO, which is offering mental health services or a Spa and wellbeing service, the trust she's cultivated with her followers over time will favor her.
Trust is vital for influencers who want to thrive using this channel but all influencers will let you know, they did not gain their status overnight. The knack to influence is not as intentional as many think. Most people become influencers once they begin to exude a lifestyle or interest that is attractive to individuals on social media. We also like heroes, right? So when we come across influencers whose interests and values align with ours, becoming a part of their community is inevitable. This is also another way people become influencers.
A female Micro influencer I'd like to highlight to make my point is Faith Senam. A PR practitioner, who at the early stages of her career observed there was no provision for PR in the fashion industry, so she decided to be the solution and founded Eapril, a PR agency catering to businesses in fashion.
She later realised the achievements of female PR practitioners in Ghana were rarely celebrated so she decided to create a platform that celebrates female PR practitioners and empowers female students studying PR. Over time, this platform has grown to become an Association with members at different levels of their careers providing mentorship to upcoming female PR practitioners. I can, more than bet you that, when she set up her social media pages, it wasn't with the intent to affect this much change but because of her passion for female empowerment, this seeped through everything else she did. It is important for brands looking to work with influencers, to seek out those whose true passions shine through their activities on and off social media.
They will carry your message beyond these platforms because of your aligned interests. Imagine partnering with this Micro influencer for activations that target women and have a focus on female empowerment. Your message would reach the audience you are targeting and in turn, you get to contribute to the sustainable development goal for gender equality.
So far you are probably wondering why I have only focused on influencers with under 10K followers. Three reasons here. It is so that you understand that being an influencer is not about the numbers but rather the value of your influence, two, anybody can be an influencer, on and off social media; It just so happens in this case, we are talking about social media because we can measure the efforts here.
Lastly, Micro-influencers, due to their size are likely to be niched and therefore able to build an engaged community. For instance, I came across this page called Farm_girl_ange on Instagram, it's managed by a young lady creating content around farming for her followers. Her content is educational and explores both animal and plant farming practices and she is a girl! Talk about actually breaking the bias.
The value of her influence lies in her expert knowledge of farming. Like most Micro-influencers out there I am not sure if she knows she is an influencer. One thing for sure her content is sensitising her followers, around some of the realities of farming in Ghana.
We could be on the way to achieving SDG Zero hunger if we have as many people raising conversations around farming in Ghana to encourage others to go into it. Her profile would be a good match for brands within the agriculture sector targeting DIY farmers.
But, before I round up let's not forget the influencers who through their everyday lifestyle show us it is possible to advocate for the UN SDGs and socio-economic development, by giving us a front seat in the show that is their everyday life.
Influencers like nanaamakwansima who create content around sustainable fashion for the good of the environment and others like Getawaywithnouna who show us that health and wellbeing can take the form of a vacation in scenic places, are the reason why I fail to understand that conversations around sustainability are not appealing.
In an ideal world, Influencers must use their platform for good and I am proud to see women leading the conversation.
DISCLAIMER: The Views, Comments, Opinions, Contributions and Statements made by Readers and Contributors on this platform do not necessarily represent the views or policy of Multimedia Group Limited.