Physical and recreational activities at the Garden City Special School in the Ashanti region is receiving a boost as the Queen Elizabeth II Hall of the KNUST refurbishes the school's playground.
The gesture forms part of activities to mark the 60th anniversary of the hall.
It was financed through the voluntary contributions by fellows of the hall.
Speaking at the handing over ceremony, Hall Master, Prof. Philip Antwi-Agyei noted the state of the playground had become a worry as it is necessary for the mental and physical wellbeing of the inmates.
"Playgrounds improve attention, decrease stress and prepare students to learn. Indeed, a playground with the right equipment offers children opportunities to try out new things.
"Fellows of the hall decided to renovate this playground. We considered this project as a corporate social responsibility," he said.
The items, including sliders, climbers, swingset among others had become dilapidated and dangerous.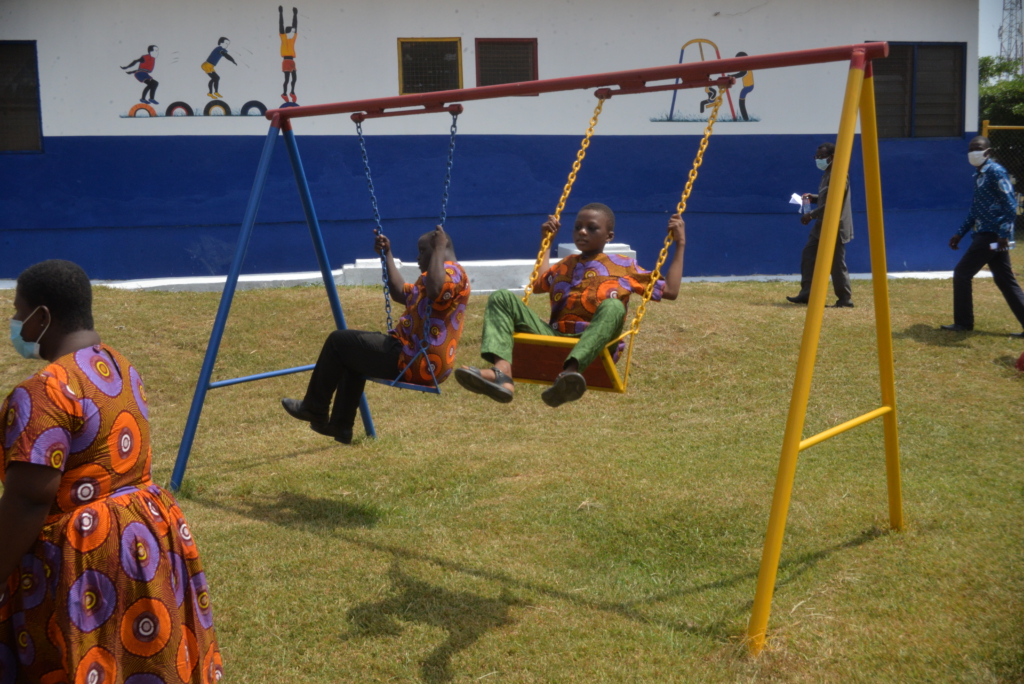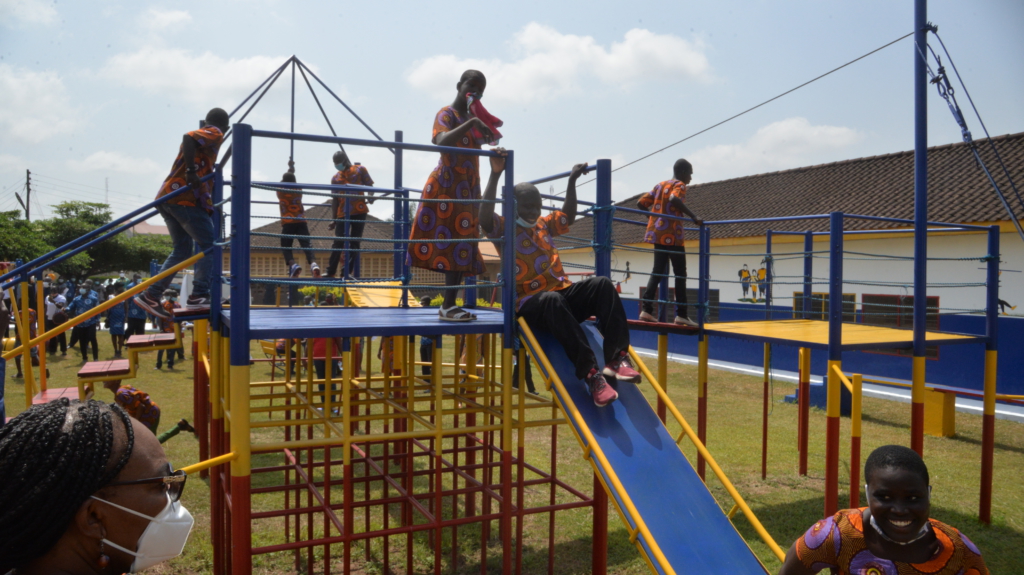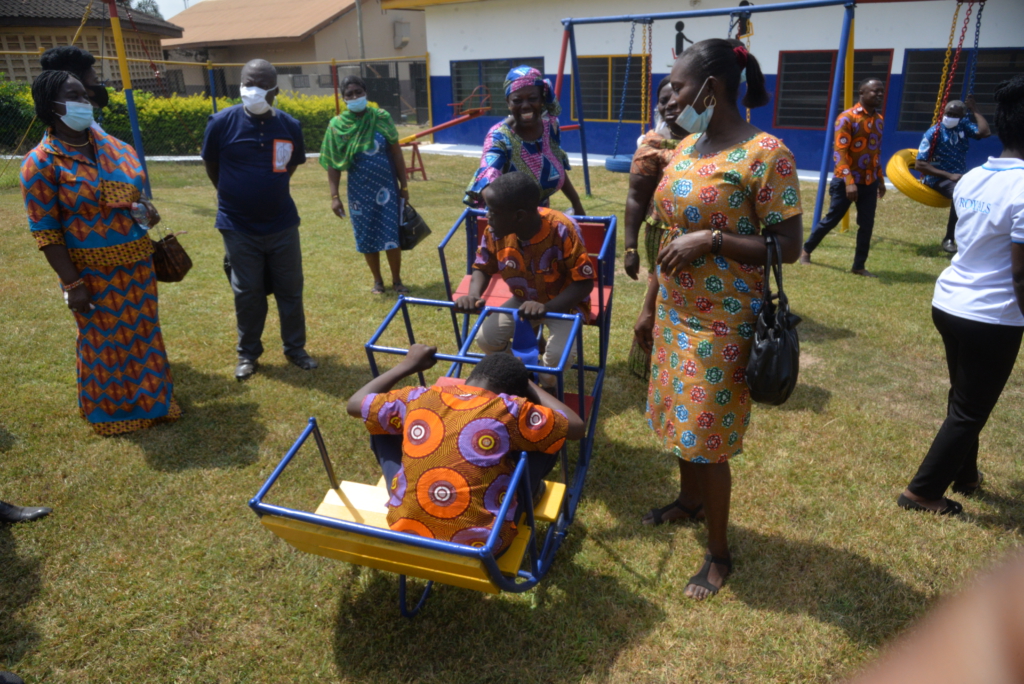 "That place was becoming a death trap for my children. Everything was off. When the children are there teachers had to be there to ensure nothing happens to them," Headmistress, Mrs. Rosaline Adjepong revealed.
Mrs. Adjepong appealed to institutions and benevolent individuals to adopt the school dormitories, classrooms and inmates to ensure they are adequately resourced.