King Maha Vajiralongkorn of Thailand is welcoming his consort back into the royal household, a surprise move that comes as the country is in the throes of an unprecedented protest movement calling for reforms to both government and the monarchy.
Details surrounding her reappointment are scant.
Similarly, it remains unknown where she spent the intervening months. Due to Thailand's stringent lese majeste law, CNN has limits in reporting the full context surrounding the Thai monarchy and its palace intrigue.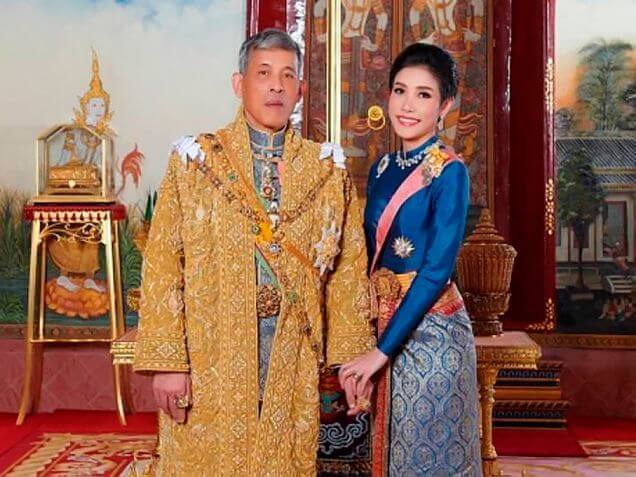 The Thai Royal Household said in an official notice that all titles, military ranks and decorations were returned to Sineenat Wongvajirapakdi after she was found "untainted," implying that she was innocent of previous accusations.
She was accused nearly a year ago of trying to usurp power and prestige from the queen.
Sineenat, 35, had previously attempted to obstruct the King's wife, Queen Suthida Vajiralongkorn Na Ayudhya from being crowned, and had asked to be appointed to the role instead, a royal notice at the time said.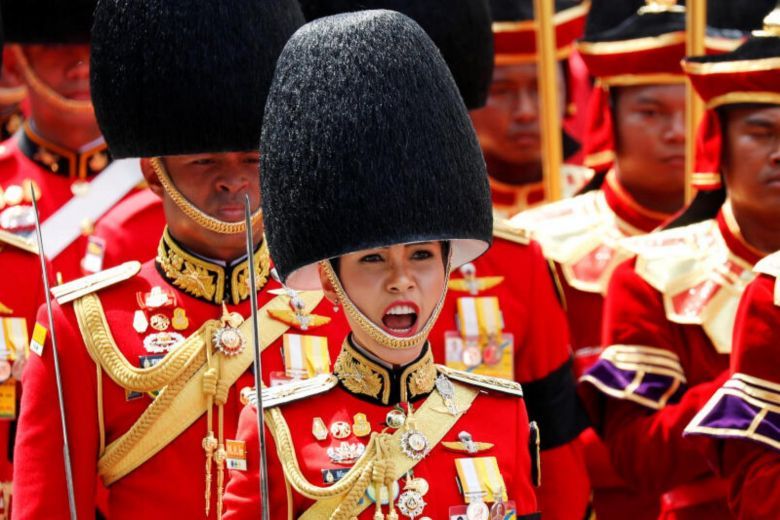 "It is regarded as if she was not stripped of her royal status, her royal military position and military rank and all her royal decorations were never recalled before," the latest announcement read.
The law makes it illegal to insult or defame the king, queen, heir-apparent or regent, and convictions can carry a 15-year prison sentence.
Since retired army general and current Prime Minister Prayut Chan-o-cha seized power in a military coup in 2014, hundreds of activists have been charged under sweeping laws such as sedition or lese majeste.
This undated handout from Thailand's Royal Office received on August 26, 2019 shows royal noble consort Sineenat Wongvajirapakdi.
Sineenat Wongvajirapakdi, was a very loyal companion to King Vajiralongkorn. Former Major General and the King's long time girlfriend. Given the country's title of the Royal Noble Consort but shortly after, fell from grace for trying to replace the Queen, a very serious offence. https://t.co/LpsqHKtlJF

— Izzat Ikhwan 🇲🇾 🇲🇾🇲🇾🇲🇾 (@JatIkhwan) August 27, 2020
Those laws do not appear to have deterred Thais from discussing Sineenat's royal reemergence on social media.
The phrase "free of blemish" was the top trend on Twitter in Thailand Thursday morning, as was the hashtag "ReformTheMonarchy."
Sineenat is the first royal consort in nearly a century. She was a former army nurse who served in the King's royal bodyguard unit, and held the military ranking of major general.
She spent time in the military undertaking courses in jungle warfare and piloting, according to state broadcaster Thai PBS.
After being named royal consort in July 2019, she held the post for only three months before being stripped of her titles.
While it's unclear why Sineenat is being reinstated now, it comes at a time of political upheaval.
Thousands of Thais protested last month to demand democratic reforms, and among them were a small but increasingly vocal group that is calling for changes to the monarchy.
Expressing any dissatisfaction with the Thai royal family has long been considered verboten, radical and even dangerous — and not just because of the lese majeste laws.
The institution is revered with almost religious fervor by many Thais.