The long-awaited Euro 2020 tournament is set to kick-off in 23 days.
Turkey face 1968 champions, Italy, in the opener. Despite the competition falling a whole year behind its original schedule, The Multimedia Group will be bringing Euro 2020 to you, live on your doorstep.
The European football showpiece originally set to take place in 2020, but taking place this year, still carries the brand name Euro 2020 simply due to factors surrounding sponsorship, as well as UEFA's quest to prevent future referral challenges.
No matter the stature they carry, a whole raft of mega events were brought to their knees by the coronavirus – and sports was not spared.
Talk about Tokyo 2020 Olympics, the Formula 1 season, all the major football leagues across Europe and even Africa, the 2020 NBA league and of course, Euro 2020.
JoySports' George Addo Jnr – a part of your team of commentators for #EurosOnMGL, believes the return of the tournament to the Multimedia Group is one big boon for the fans.
"We missed a lot as football fans, and I'm saying this because at Multimedia we are not new to the Euros. We have been running the competition on radio. The big twist to it is that we've got television this time, and you're going to enjoy us on television as well, with all that comes with it.
"The 2016 Euros were very great, and we had a great build-up to the 2020 Euros only to have that truncated by Covid-19. So first, missed opportunities finally here – we get to enjoy what we should have enjoyed last year, and it's even packaged better for us," Addo Jnr said.
Chief Operating Officer (COO)of The Multimedia Group, Ken Ansah, is excited at the capability of the outfit to present such content to its audience.
"I'm very excited. You know it took us quite a while to get this put together, but at the end of the day it is not about us but our audience. It is about the fans and what they love most, and that is football. Our excitement stems from the fact that we've been able to put this together for them for the month of June and July. It's something wonderful for them to enjoy," Ansah stated.
All 10 Multimedia platforms will be broadcasting the month-long tournament, and the COO admits securing rights for its coverage was extremely important.
"Sports is a beautiful thing that brings people together and for Ghana, football is our number one sport and we all love it. Although this is Euro 2020 and it is not about us specifically, this is something Ghanaians generally love and so if we want to excite our viewers, and we want to give them something to chew on, it is something we had to get for them," Ansah ended.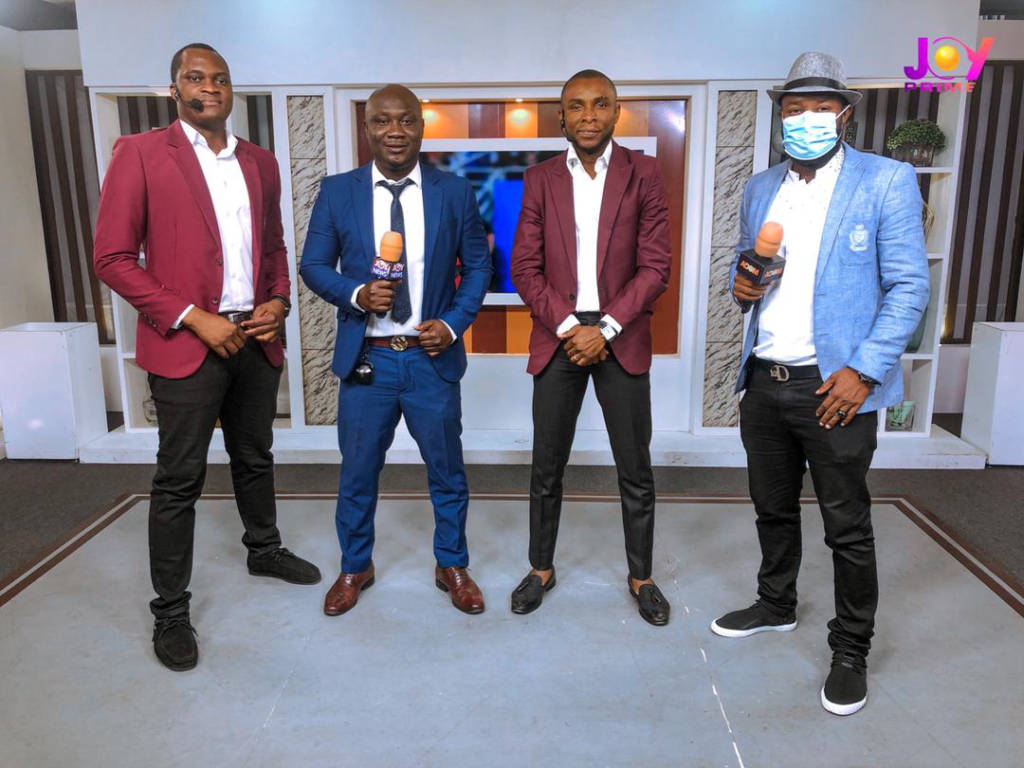 Multimedia runs in both English and Akan dialects. Enoch Worlanyo Wallace of Adom Sports argues that group's repertoire of history in delivering astute coverage, is one which will be evident again.
"Everything we have done in the past demonstrates we have the quality to reproduce. We have cracked commentators, reporters and summarizers who will contribute their quotas to its success. As part of our build-up, we have a Euros-based show meant to tackle all issues surrounding the organization and preparation of Euro 2020. We also have a fan-based Euro preview show meant to broadcast the expectations and views of all stakeholders [fans inclusive] with regards to the tournament. We also have the Euro Minute meant to bring detailed updates of every action in the Euros, minute-by-minute.
"We have also prepared a panel of experts to engage in pre-match and post-match discussions and analysis, as well as half-time analysis. We have a lot scheduled for our audience and they should be very expectant. It's going to be very promising," Worlanyo indicated.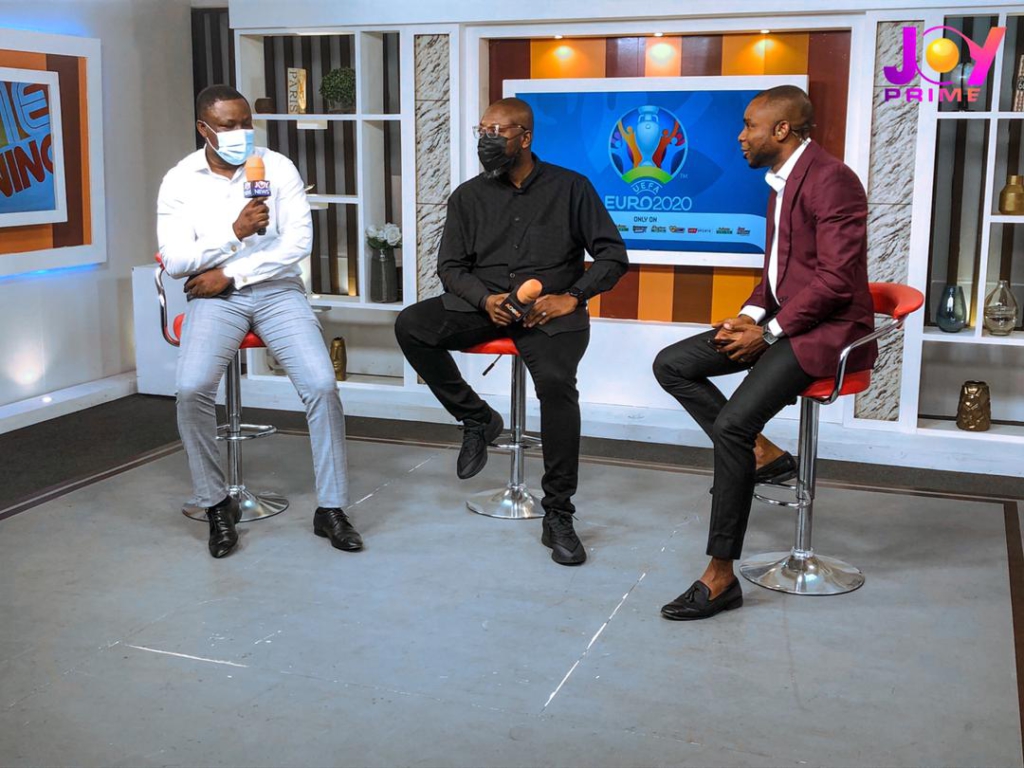 Kwabena Oppong-Nkrumah, the Country Manager (Marketing) of Betway states that his organization could simply not miss out on all the fun and excitement that Multimedia is set to present audiences in Ghana.
"Euros are always exciting. 2012, we had 76 goals, we had 120 goals in 2016 and currently in the Champions League, 365 goals so far. The Euros are all about goals, and for us at Betway – for the love of the game, goals are a very exciting thing to have.
Sales Manager of Azar Paints, Alexander McCarthy, shares same the sentiments as his Betway counterpart.
He admitted that partnering Multimedia to provide such excitement and entertainment for audiences across Ghana represented an offer his organization could not refuse.
"The Euros and the fun that comes with it – the much awaited Euros. As a company having known that [Multimedia] is taking over the whole program and showing it to our customers and the whole nation, we feel this is the time for us to be part of it and share the joy and fun that comes with the smiles and excitement," McCarthy stated.
"We have two exciting things that are happening. For new players that are not on our platform if you come unto BetWay during this period, you are able to immediately access our sing up offer of 15cedis free into your account once you have signed up.
"Once you do that, you are able to play in our Euro goal rush promo that is specifically for the Euros, and it offers 20,000cedis to be won every day during the match days, and at the end of it, you have 100, 000 cedis for the ultimate winner in addition to what they have would have won on their bets and wagers throughout the Euros," Oppong-Nkrumah revealed during the launch.
Coverage will be on Joy FM, Nhyira FM, Adom FM, Asempa FM, Hitz FM, Luv FM, Adom TV, Joy Prime, the Joy News channel, adomonline.com and myjoyonline.com. These constitute the various platforms on which Multimedia will broadcast all the fun and action of the Euros.
There will be live commentary of 51 games on all radio platforms, with the TV channels picking major matches.
There will be Euro-purpose shows introduced for the coverage, which includes a throwback to some jaw-cracking matches from previous editions of the tournament.
Look out for 'Game Plan', an-Euro centered show with a team of experts to provide tactical analysis of how some of the best managers in Europe set up their charges against one another.
There are also the Euro Minute and Euro Wrap, and for the first time in the history of Ghana television, The Multimedia Group will bring audience on digital media – Twitter, Facebook and Instagram, live and real-time match and goal highlights as they happen at the Euros.
The Multimedia Group, is your home of the Euros!
DISCLAIMER: The Views, Comments, Opinions, Contributions and Statements made by Readers and Contributors on this platform do not necessarily represent the views or policy of Multimedia Group Limited.