The voter registration process was suspended, at least, for one hour at Denkyira Dominase in the Central Region on Sunday due to violence over the eligibility of some applicants.
Registration officials at Methodist Primary West 1 Centre in the Upper Denkyira West packed out but returned after the District Electoral Officer intervened.
"There was a misunderstanding and my people just stopped on the way because of the security aspect and their safety," Kwamina Arthur Mensah, District Electoral Officer said.
It all started when MP for the area, Samuel Nsowah-Djan and some NPP supporters attempted to physically prevent some people in the queue from registering.
NDC agents vehemently protested, resulting in hold-up of proceedings, as registration assistants fled the centre.
District Electoral Officer, Kwamina Arthur Mensah, told journalists he
had to convene an emergency meeting of the parties to resolve the matter.
"I calmed the tension as you yourself are aware. I talked to the the two political parties; I hold a meeting with them and I hold a meeting with my team and they are about to start working."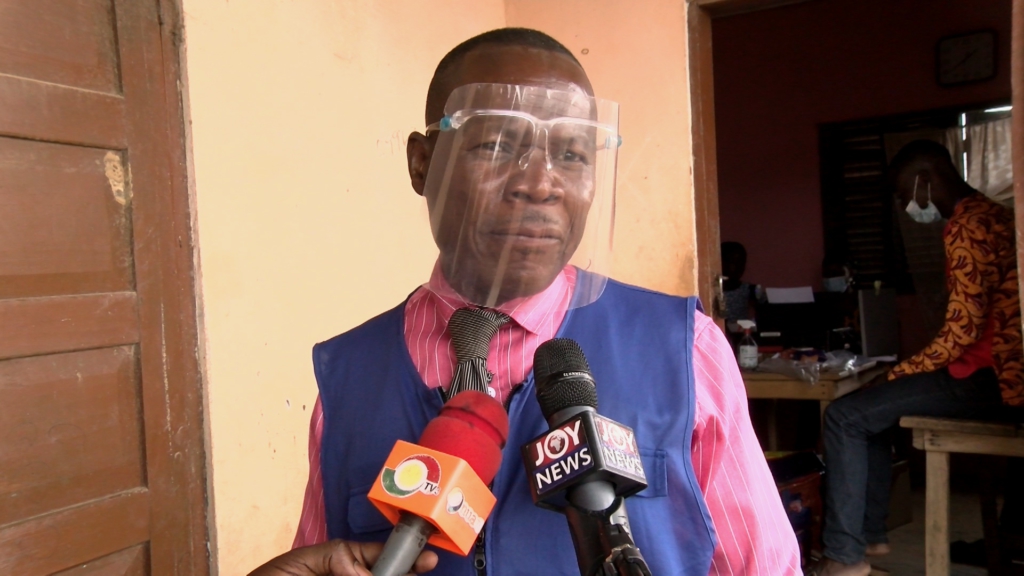 Mr Mensah is unhappy people have resorted to physical restraint instead of using the challenge method to address their concerns.
"DRRC (District Registration Review Committee) is also doing well and I told them that is the way Electoral Commission uses so they should use the challenge form rather than physical manhandling," he explained.
Despite such reported skirmishes in the district, Mr Mensah said the process has been successful, as 32,000 people have registered, with 200 others challenged.
"For the Upper Denkyira West and like any other registration, there are some intermittent misunderstanding but it is not anything much to talk about but as at now, I have registered 32,000 and over, besides, we have more than 100 challenges getting to 200 challenge cases.
"DRRC has sat on 66 cases and the outcome of it is that we returned 37 their cards. So far, 26 people, had their cards were issued. Most of the people who challenged them rather withdrew. "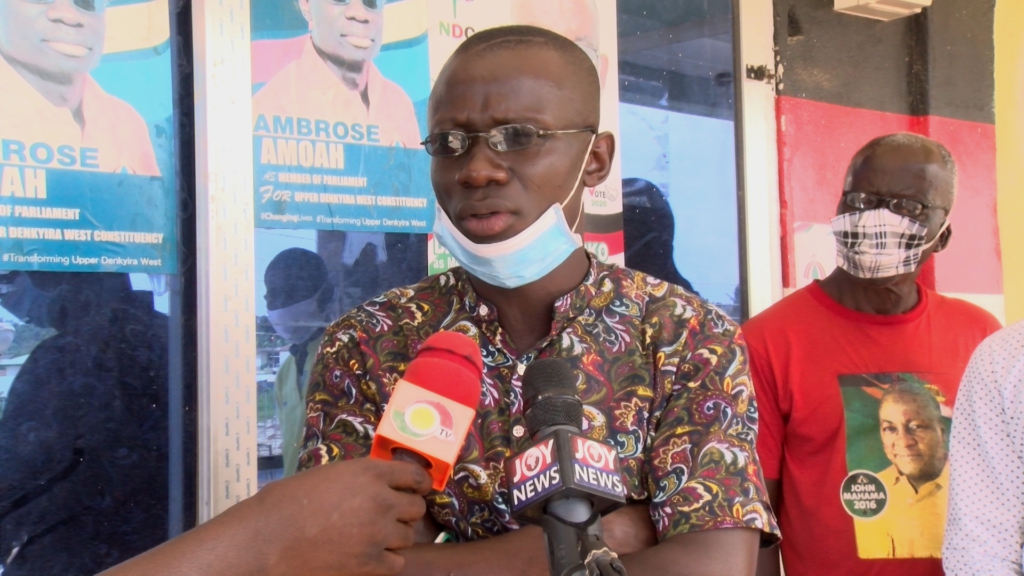 The NDC, however, hold a contrary view, insisting many people are being prevented from registering.
A former DCE, Ambrose Amoah-Ashia catalogues some violent incidents which are yet to receive attention.
"These are overly widespread. In Mensakrom, in Bremang, Brofoyeduru, in Dominase we have all these 'macho' men preventing Ewes from registering and you have the police been indifferent.
"I see it as an attempt; orchestrated attempt to disenfranchise these Ewe communities in Upper Denkyira West so it's not child's play."
DISCLAIMER: The Views, Comments, Opinions, Contributions and Statements made by Readers and Contributors on this platform do not necessarily represent the views or policy of Multimedia Group Limited.