To be honest, Ghana does not have many vocally strong female acts hence when one comes across a talent whose voice can take on many sounds – including fascinating falsettos and vibratos – they are instantly captured.
Asi Renie is a relatively new artiste who is inspired by Lauren Hill, Erykah Badu, Eyfa, Asa and some other great neo-soul artistes.
Her influences are in a way felt on this album – from her vocal dexterity to the production, Renie's display of love for depth has helped create for herself a path.
The Chapter V album
This is a five-track album released in 2020. It is 12 minutes 41 seconds long. The longest track on the album is 2 minutes 58 seconds. All the songs were written by her which speaks to her talent as a songwriter as well.
Her melodies and her words have a depth that not only captures the concept she's preaching but entices one to keep listening – because the experiences she paints are relatable.
Chapter V is an album that speaks about love and its complexities including heartbreak which can be one of the biggest takeaways from this body of work.
She once told GQ that Chapter V allowed her to express how she was feeling in her low season. "To be able to express your deepest thoughts and have people connect to them is so amazing," Renie said.
Tracks
Chapter V Intro
The album starts with an intro, a poem from the Songs of Solomon Chapter 5 vs 2-8 – talking about the woman who had dreamt about welcoming her husband into bed only to find him gone when she opened the door.
Renie ends the poem by saying "Do you have dreams? Well, I do. And it's falling in love. Experiencing a love so true. Love so true."
This sets the tone for the album. It is followed by songs that express the feeling of pain, grief, hurt and yet love for the one who caused them.
You Hurt Me
You Hurt Me following right after Chapter V Intro seems like the perfect reaction for the heartbroken.
"I thought you were mine, forever. Baby I've been down in the weather. I've been trying to piece it together, Where we went wrong," she says.
It's understandable for a broken-hearted person to do introspection into the relationship they held dear. Down the line, she opens up on what the actions of her lover have made her feel – 'bare' and 'broken'.
"Damn the altercations. I want you out of my head," these are words many have said before wanting to be free of the one causing pain. Renie paints situations that are familiar to people, ones they can relate to.
Thus, You Hurt Me leans on the lyrics and vocals to fully express the pain and message intended. Also, the song does not have an overly complicated beat and rhythm but it's still one that listeners can dance to.
Goodbye
Renie may seem to have been firm in her decision to leave her lover in You Hurt Me.
"He don't wanna ride no more. Picking up them fights with me, You know I, I've been weighed down, Weighed down, for you, Thought it was you and me, Forever and ever baby."
This song may be entitled Goodbye, which seems like a natural flow from a song talking about pain. However, Renie in this song tells the story of someone who wants to reconcile. She does not want her lover to become a memory.
Same with You Hurt Me, Goodbye has instrumental that help Renie's vocals, especially her falsettos, shine. With a saxophone in addition, the song really shines on it own.
Say Something
There are times when people cannot just let their loved ones who hurt them go. The love within does not allow the person to let go without expecting anything – just like the woman in the poem who asked the people of Jerusalem to tell her man she is "sick with love" even when she is in danger.
Say Something is that reaction, it is that wait, it is that message. "If yawa kpai between us, will you fight for me my love? If you know say I be the one for you, Nothing go come our way," she says in her opening lines.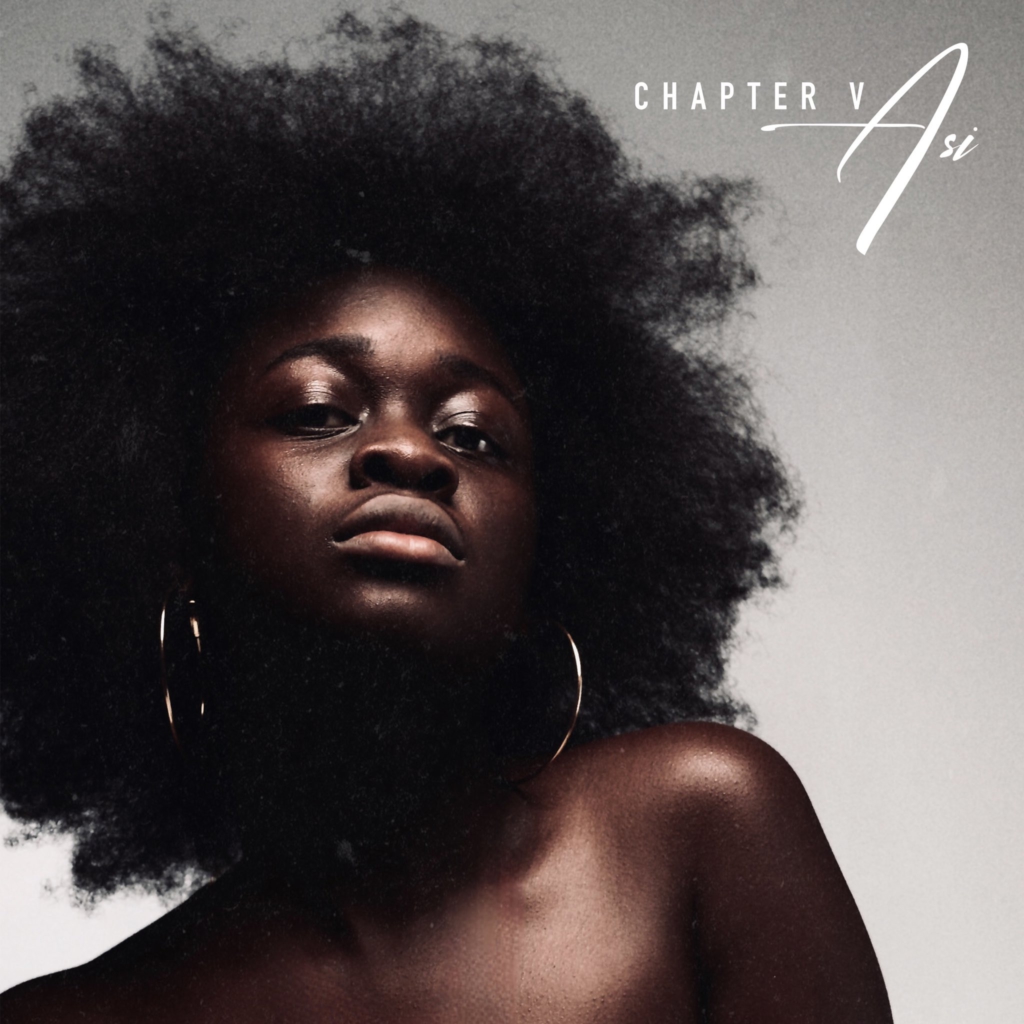 She wants the assurance that this person loves her as much as she still does. The answers she gets to this question would influence the relationship. This seems to be the reality of many relationships, hence it is easy for people to relate to this EP Renie puts out.
Many music enthusiasts love a story as much as they just love to listen to just about anything they want. But when storytelling is involved it makes the work mean so much more. Case in point, Adele asked Spotify to take the shuffle option off her album 30 because it had to be listened to in order.
This is the one song on the album that Renie did not solely write. With the help of Toluwalope Ajani Ojelabi, the song comes to life, mixing three languages – English, Twi and Yoruba.
The song has a highlife signature to it and the melody lends itself to the highlife genre more than the RnB and Soul nature of the other two preceding it.
Mε Lo Wo
Even though Renie sets off to incorporate more soul and RnB into the songs on the album, she completely expands her horizon to include Highlife in Say Something and in Me Lo Wo, Afrobeats.
This song, before anything, is a song that Ghanaians who are obsessed with having "dancy" music from artistes would love. Her voice despite the tempo of the Afrobeat tune are not overshadowed.
Renie is once again committed to telling her story.
"Make this promise, O women of Jerusalem—If you find my lover, tell him I am weak with love," the poem says and in this song, Renie says "In my soul, I feel you, In my heart, I see.
You and me in peace, Holy matrimony, You are my everything, You are the love I need."
The journey Renie puts on the album seems like one lots of couples can relate to. Angry one moment loving the next, break up one moment together with the next, asking for more love one moment and hoping to get it the next.
Renie's lyrics, production and the EP as a whole is a strong start for a newbie in the music industry. Her start can be compared to that of Cina Soul.
Cina's Ga Mashi EP released in 2018 gave an insight into the kind of musician she is. Her vocals, her message and the instrumentals roped music lovers into her work.
The same can be said for Renie, who seems to have complete control of her work and clearly opens up on the kind of music she wants as well. Alte, Soul, RnB, Highlife, Afrobeat and a host of others, she's got it covered. 
Conclusion
Many female musicians globally have confessed to having their early songs being dictated to them. They only have creative control when they make a significant name for themselves. But that is not Asi Renie. She wrote all the songs and seems to have a hand in production as well.
Young female artistes start in Ghana's industry as just any artistes. They try to fit in and produce what they believe would attract the masses. Once the masses are won, they expect to be fed the same music they knew.
So, many have a difficult time accepting the artiste they have come to love when she/he makes a decision to finally choose the path they wanted all along. Others are also chastised for their style when they begin but the true testament comes when they are later appreciated – when people's eyes are open to what they want them to see.
It takes guts for a talented person starting so young in the industry to know what they want and choose to stick to it and Renie seems like one who is up for the challenge.
For one to be able to write their own songs while holding on to the kind of music they love to make has become a rarity in the industry after all.
DISCLAIMER: The Views, Comments, Opinions, Contributions and Statements made by Readers and Contributors on this platform do not necessarily represent the views or policy of Multimedia Group Limited.