A leading member of Arise Ghana, Rex Omar, has accused the police of acting in 'bad faith' during the protest by the group on Tuesday.
According to him, the police's refusal to accept the earlier time and location of the protest contributed to the violence witnessed on Tuesday during the protest.
Speaking at a news conference in Accra, Rex Omar alleged that the police instigated the violence, claiming the stones were first thrown from amongst the police.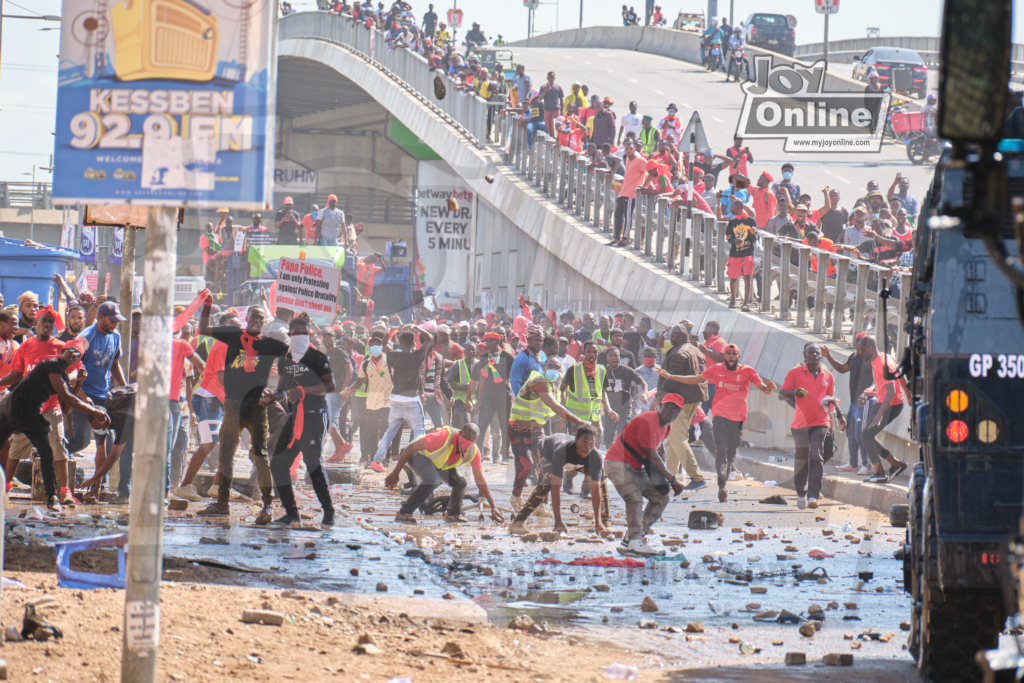 "The police from day one showed us a bad faith because we had engaged them a clear month actually this demonstration was supposed to have happened on the 21st and 22nd…as to them throwing the tear gas and rubber bullets and all these things, I believe that it is something that they instigated because the people who threw stones at them started from them and we have evidence of them," he said.
He noted that while the demonstrators had maintained peace during the protest the "party police people decided to do whatever they want to do."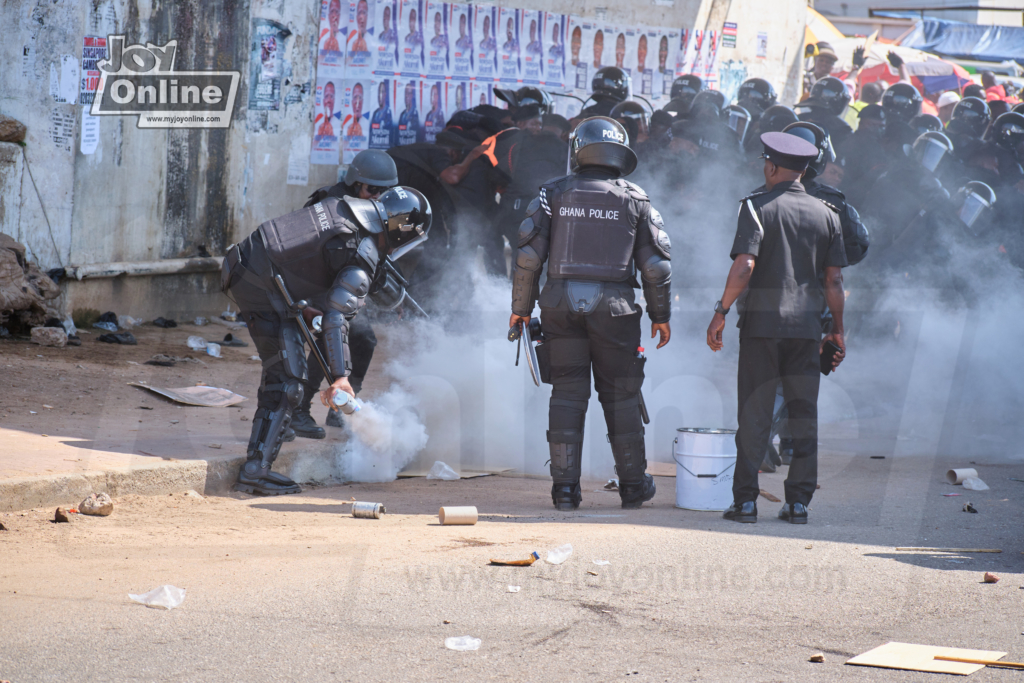 The demonstration against the harsh economic conditions turned violent after the Police fired tear gas into the agitated crowd to restore calm. In addition to the tear gas, the police responded to the protestors with water cannons.
Although it is unknown what may have prompted the action, some protestors were seen pelting stones at the Police and their vehicles.
This led to the destruction of some police vehicles and the injury of some officers as well.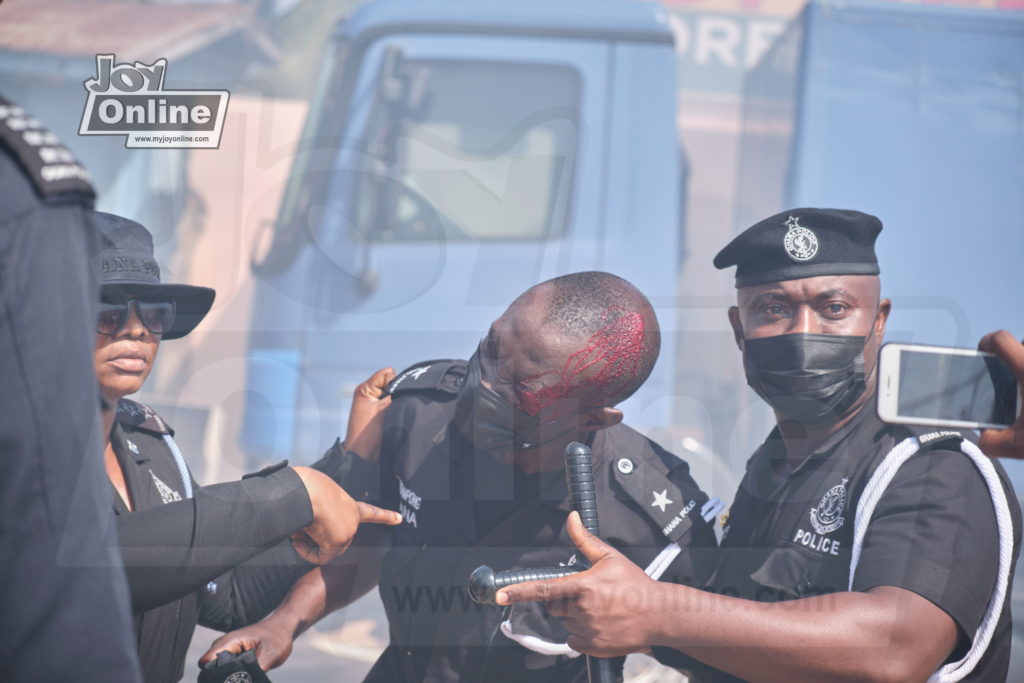 Earlier, there was a standoff between the police and the protestors over the approved route for the demonstration.
This was after the police tried to enforce the Accra High Court directive that asked the protestors to move from the Obra Spot to the Independence Square.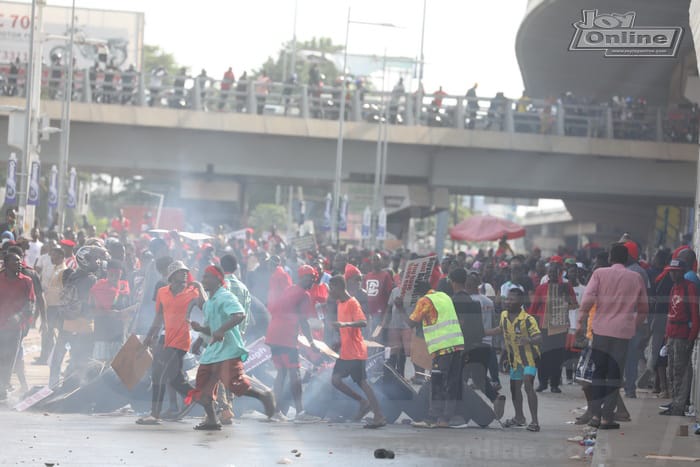 Arrests
The police subsequently picked up three of the protestors at the scene of the demonstration.
Joy News understands that several others have been picked up by the police.