Whether you're fed up with navigating the ever-changing lockdown/tier system rules or simply want to bring the comfort of a freshly poured pint into your own home, you deserve more than a paltry supermarket bottle or can.
Home beer dispensers have come on a long way, offering everything from kitchen counter-friendly devices to proper pub-like taps, with support for different kegs and refill systems depending on the model you spring for.
Either way, you owe it to yourself to enjoy a perfectly poured pint – the Winchester may be shut, but at least you can wait for all this to blow over from the comfort of your favourite armchair.
Here's our pick of the best beer dispensers you can buy.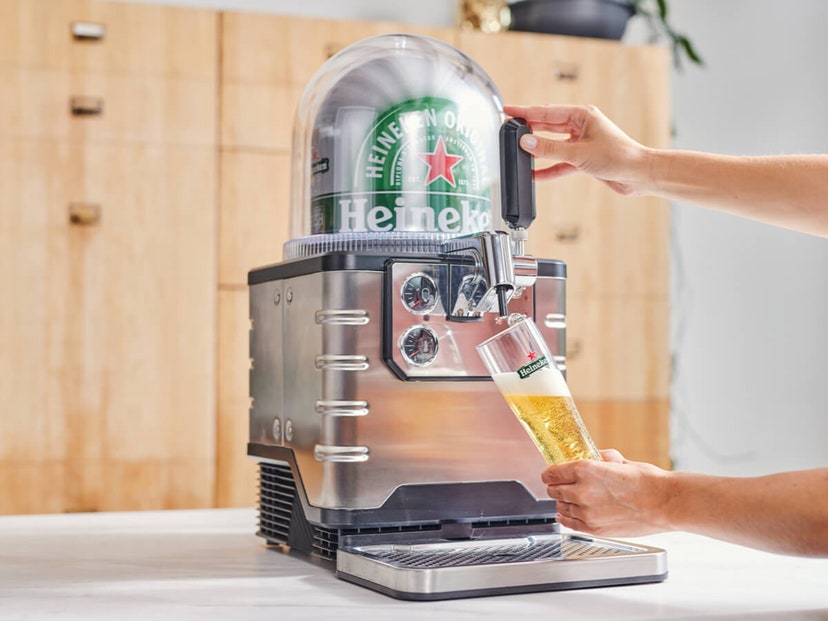 Beerwulf Blade
The Beerwulf Blade sounds like an exotic weapon from Norse mythology that douses your enemies in delicious golden nectar, but thankfully it's far more practical than that.
Plug it in, hook up a compatible 8 litre keg from the likes of Tiger, Heineken and Birra Moretti and more, and pour away.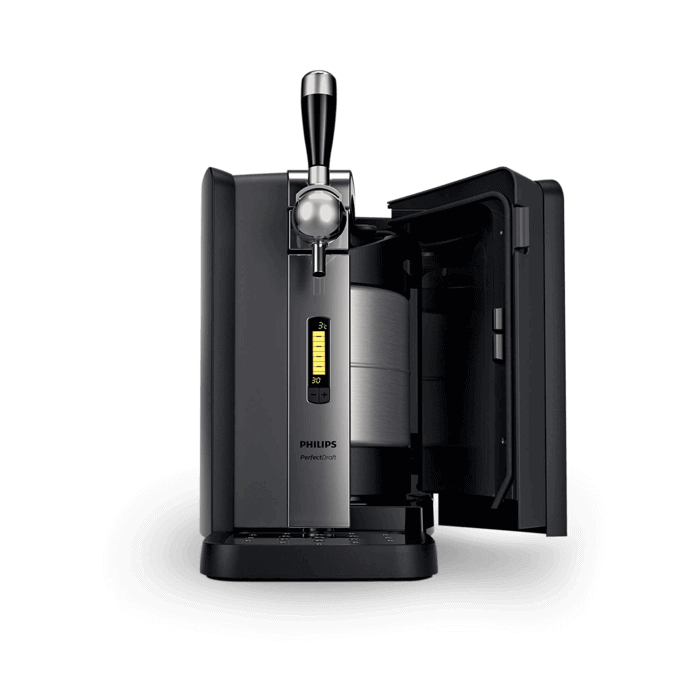 Philips Perfect Draft beer dispenser
Philips' slick looking draft beer dispenser works with selected perfect draft kegs that require no messing around with gas cylinders.
Plug the keg in, let it cool down to a frosty three degrees, and let it grace your glass with a perfect pour.
With around 40 different supported beers and a specially designed pump that preserves the taste and freshness, this handsome bit of kit will make you and your authorised drinking buddies more than a little happy.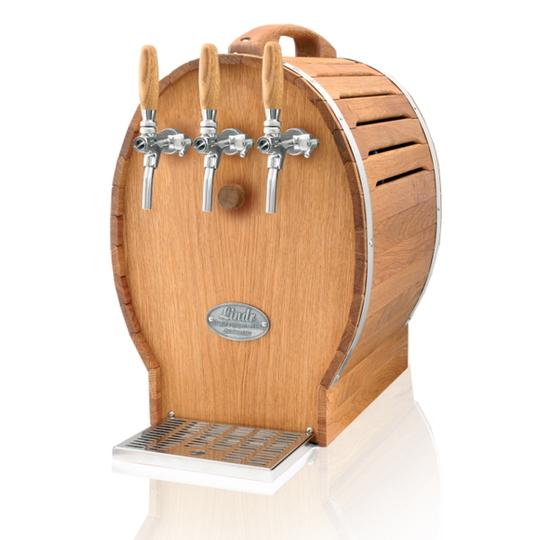 Lindr Soudek 50/K Draught Dispenser
This attractive wooden dispenser brings a traditional pub-like set up complete with a built-in air compressor and cooler that's capable of pouring up to 50 litres of delicious beer an hour.
Good to go in just five minutes, this is a serious bit of kit that's suitable for commercial use, large celebrations, or seriously brutal drinking games.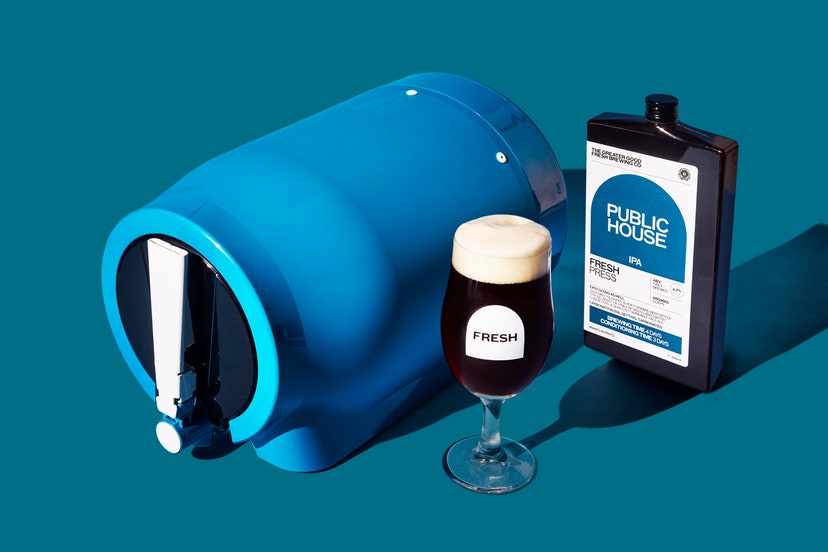 Pinter
The Pinter is a home brewing device that's designed to take the faff out of the brewing experience, while looking stylish in the process.
Touted as the Nespresso of beer, it uses a pre-made Fresh Press bottle filled with a mixture that's already gone through the malting, kilning and mashing process.
Just pour it in, add yeast, fill with water, and you're good to go. Each pack makes around 10 pints of beer, and should conveniently fit through most letterboxes too.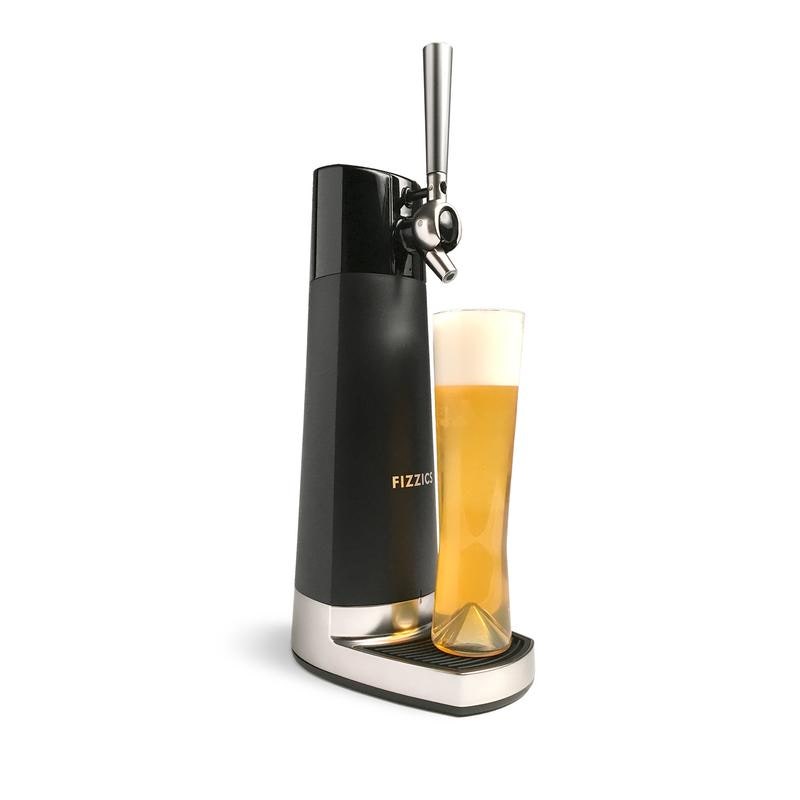 Fizzics DraftPour Beer Dispenser
Fizzics' clever little machine elevates regular bottles and cans by enhancing the natural carbonation already present in beer to bring out the full textures and aromas, with a far finer and purer foam head to boot.
It's a far simpler solution than crafting your own brew or sorting out replacement keg deliveries, and an ideal choice for those looking to dip their toes into pouring their own pint without committing to bulkier and more expensive solutions.