Ayoyo, Bokoboko, kontomire among some leafy vegetables have been found to contain high amounts of antioxidants.
That's one of the major findings in a study carried out by researchers at the department of food science and Technology of the Kwame Nkrumah University of Science and Technology.
This study was part of ongoing research to explore underutilized food crops for hidden gems such as compounds with health conferring benefits. The researchers aimed to investigate the role of antioxidants in boosting immunity amidst efforts to manage covid-19.
Green leafy vegetables from the sweetpotato varieties; Nan, Bohye, Apomuden were obtained from the Kumasi metropolis and the CRI-CSIR in addition to other vegetables namely Ayoyo, Bokobo, Kontomire and Aleefu.
"Our sweet potato varieties were obtained from the CSIR and the rest from a farm at Kwadaso,
"We divided our samples into three portions: first portion was kept raw, the other boiled for three minutes and the last was steamed." said a Teaching and research assistant, and part of the study team, Cecilia Akotowaa Ofei.
They were then investigated to assess their free radical scavenging prowess.
The scientists also wanted to find out the effect of processing on the availability of the antioxidants.
"We sought to find out if these antioxidants were abundant in some of the local vegetables we consume in Ghana. We sampled the common vegetables and the not-so-common ones like potato leaves."
"We wanted to also figure out how processing affected these compounds," a lead scientist, Dr. Nana Baah Pepra-Ameyaw of the Department of Food Science and Technology explained.
The afore-mentioned green leafy vegetables were found to have very high amounts of antioxidant activity.
The sweet potato leaves had the highest antioxidant content.
The leaves were found to contain Vitamins A, C and K.
Other healthful plant-based chemicals include flavonoid, catechin, luteolin, apigenin among others.
The scientists were also glad to find out some of the vegetables improved their antioxidant prowess even after cooking.
"For some of these local vegetables, when boiled or steamed, they didn't lose their antioxidant properties but rather became more available for the body's utilization," Dr. Pepra-Ameyaw pointed out.
"For bokoko, we recorded a percentage increase in the total phenolic content and total antioxidant content after steaming and boiling," Cecilia said.
The scientist recommended steaming as the best method for processing the vegetables.
"Steaming sterilized the leaf in making sure pathogenic organisms were killed and did not destroy the bioactive compounds.
"The steam doesn't allow leaching of the biotic compounds," a teaching and research assistant and part of the team, Philip Junior Yeboah added.
Dr. Pepra-Ameyaw said "Our local vegetables we consume in Ghana have so many wonderful compounds.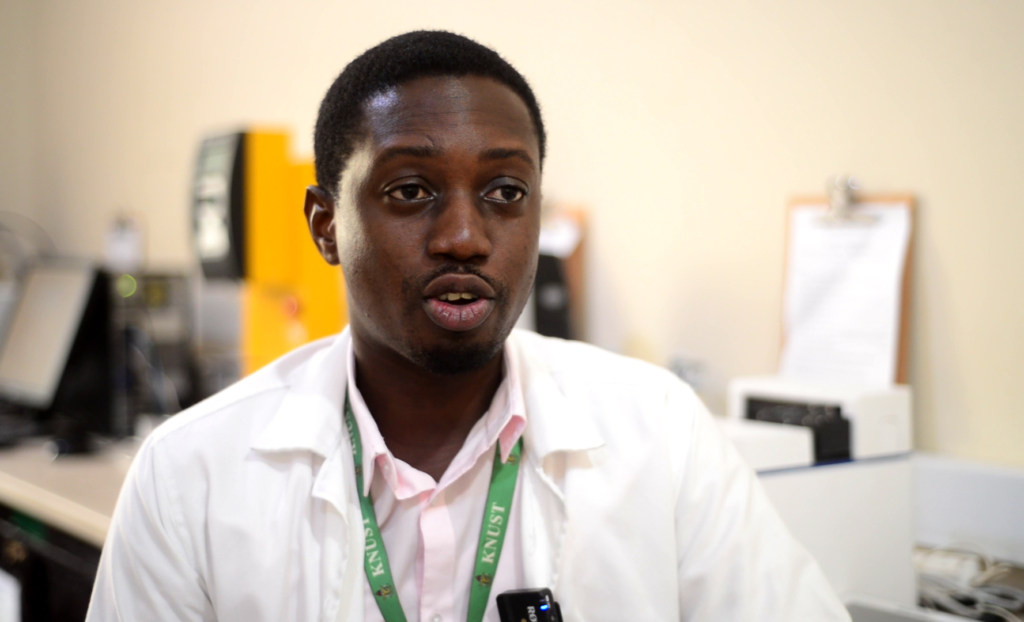 "We might have to go back to these vegetables that are slowly disappearing from our diet," he advised.