The Ashanti Business Owners Association leadership has welcomed President Nana Akufo-Addo's directive for land and sea borders to be opened after two years of closure.
The border closure has negatively impacted importers over the period.  
With the reopening of the ports, the business community is hopeful of a boost in economic activities.
Nearly two years after the closure of the land and sea borders, traders share how their goods have been locked up in neighbouring countries.
"I sell spectacles and frames. My goods have for two months now been locked up at Aflao, Burkina Faso and Mali. Formerly, I could get these goods within a week.
"I am thankful the border has been opened. That means I can get my goods on time," says Naro Best, a spectacle frames dealer at Adum.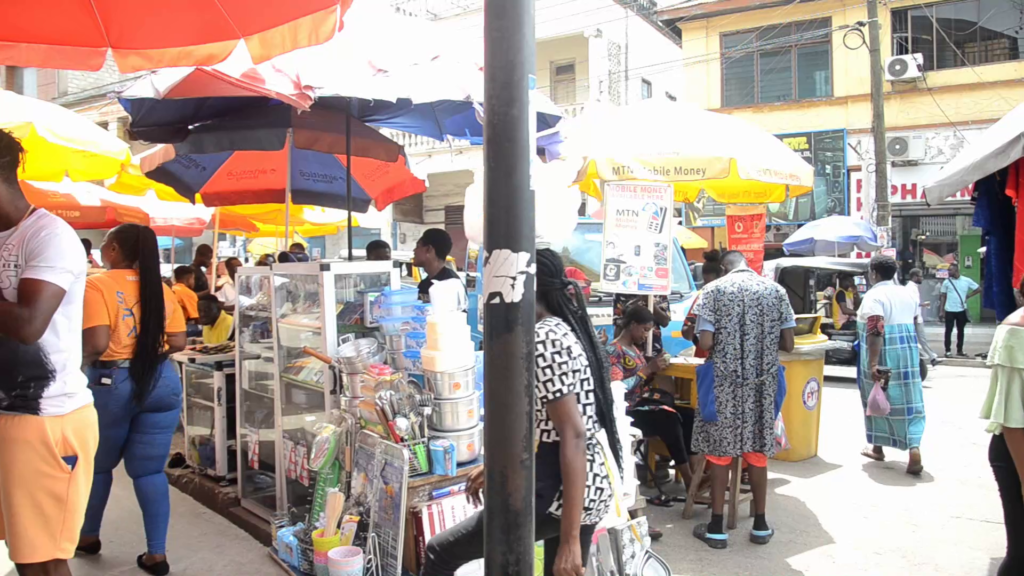 Phone accessories dealer, Nana Adu Bonsu, said, "I was very disturbed when the border was closed. My business almost collapsed. We are not allowed entry at the borders. We sat there tirelessly, hoping we would be let in. But we have always been driven away,"
Others are worried about the persistent depreciation of the Ghanaian cedi against the dollar.
"The Togolese and Burkinabe's order their wares from China. They are forced to increase the prices because of the CFA and Dollar rate. We buy it from them at high prices. How can we then sell it cheaply in Ghana,"? Nana Osei, a clothes dealer at Adum, quizzed.
"The dollar rate keeps increasing, yet we can't increase the prices of what we sell. Do you see how entrepreneurs are suffering? Oliver, a laptop dealer, wanted to know.
Executive Secretary of the Ashanti Business Owners Association, Charles Kusi Appiah Kubi, is hopeful business activities will return to normalcy following the President's new directive.
"Because there was little trading within West Africa, there was much pressure on the dollar. Having the borders reopened means the pressure will be diverted on CFA and other currencies in West Africa. This implies the dollar being arrested, and businesses will start doing well. We hope that things will get better and the economic crisis we find ourselves in will change as soon as possible," he said.
While some traders express hope with the directive, others remain sceptical.
"I make ¢1 cedis or ¢2 profit daily. Yet I cannot increase my prices. I hardly make sales now. It's a miracle how I survived. I share the profit I make daily with my family," Ebola, a laptop dealer, said.
Clothes dealer Naa Sei said, "The border was never closed. Trading activities were only restricted. So the reopening will have no impact on our businesses. How do you think we were surviving?
"We go to the borders from time to time. It is just that the prices of the goods sold to us are consistently increasing. The reopening is only an official announcement from President Akuffo Addo. We have been trading since,"
DISCLAIMER: The Views, Comments, Opinions, Contributions and Statements made by Readers and Contributors on this platform do not necessarily represent the views or policy of Multimedia Group Limited.