The Electoral Commission (EC) says preparations are underway to ensure that Field Operatives who participated in the 2020 general elections are paid.
The delay in payment, according to the Commission, is as a result of some difficulties it faced in fulfilling its obligations.
The EC in a press release Tuesday, stated that the Commission is working together with the Ministry of Finance to ensure that the monies are paid by April 30, 2021.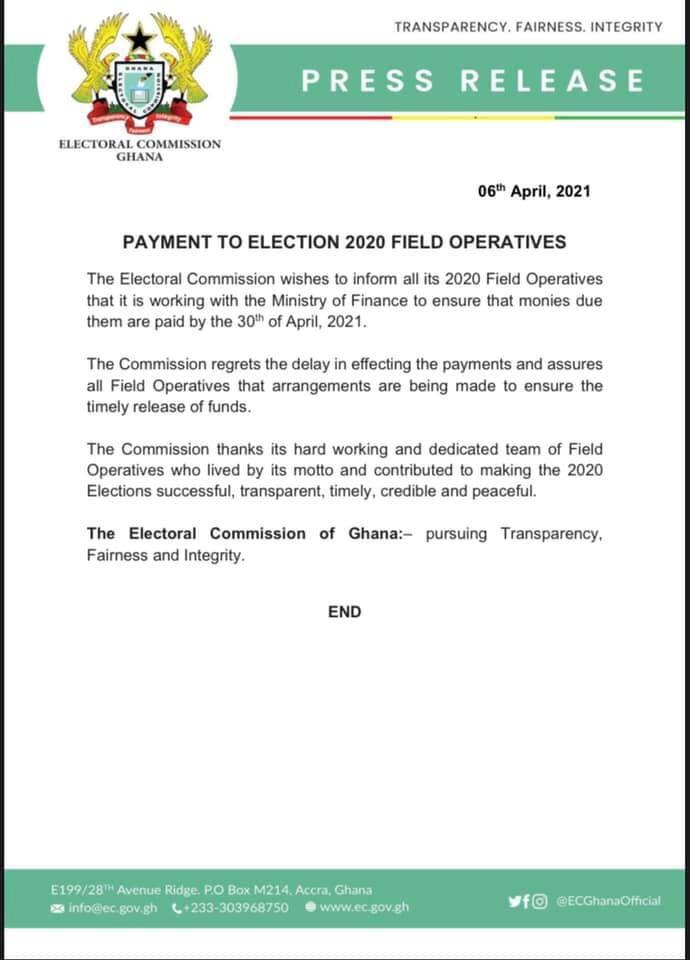 "The Commission regrets the delay in effecting the payments and assures all Field Operatives that arrangements are being made to ensure the timely release of funds," the EC said.
Nonetheless, the EC further commended the officials for contributing to a peaceful, free and fair elections.
"The Commission thanks its hard working and dedicated team of Field Operatives who lived by its motto and contributed to making the 2020 Elections successful, transparent, timely, credible and peaceful".