Over 400 residents of Fumesua in Ejisu Municipality of Ashanti Region, have received support from pharmaceutical giant, Amponsah-Efah Pharmaceuticals Company (EFPAC), to enhance local fight against Covid-19.
Elderly persons, widows and the physically challenged were given rice and cooking oil as well hand sanitisers and vitamin C supplement.
Marketing Manager at Amponsah-Efah Pharmaceuticals, Dzifa Ametsimey, says the company recognises the plight, especially, of vulnerable groups due to the lockdown.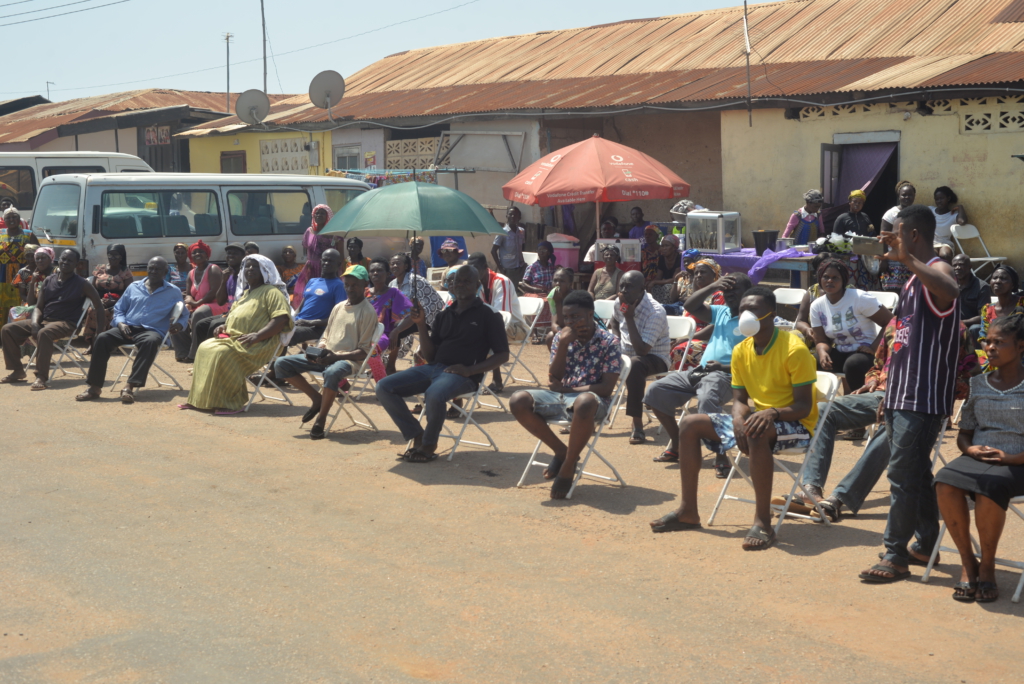 "In these times of corona virus outbreak and subsequent lockdown, for the non-salaried workers such as the artisans [and] hair dresses, they get their daily food when they go to work.
"We feel this is the time we reach out these people. We thought it necessary, the community that we operate in we show our little love by assisting them," he added.
Community leaders expressed gratitude to the company for the continued support to residents over the years.