The Sunyani West Municipal Directorate of the Ministry of Food and Agriculture (MoFA) has introduced four new varieties of Taro to farmers in the Sunyani West Municipality of the Bono region.
The new varieties, including Huogbelor, Asempa, Agyenkwa and Yen anya woa were outdoored during a recent food bazaar held in the municipality to showcase some dishes prepared with Taro.
The Crop Research Institute of the Council for Scientific and Industrial Research (CSIR) in Kumasi developed the four new varieties of the traditional staple, locally referred to as "Aso Kooko".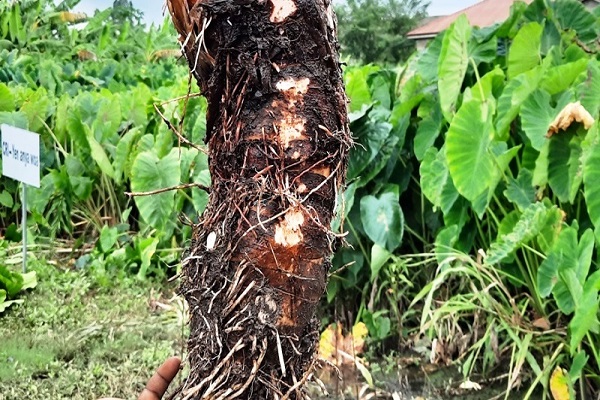 Speaking in an interview, the Bono Regional Director of MoFA, Denis Abugiri Amenga, said the introduction of the new varieties has become necessary due to the destruction of many Taro farms by the Taro leaf dry disease.
"As a result we have recorded some shortage on the market and many Taro cultivators also got kicked out of business," he stated.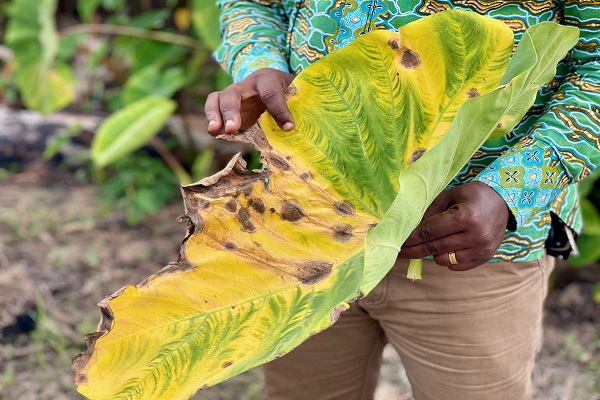 He said that the new Taro varieties can be prepared into 'ampesi', fufu, chunk-fried, crispy chips, flour, starch, and varied bakery products, indicating "that is why we have put this food bazaar together to showcase these indigenous Ghanaian dishes".
Mr Abugiri Amenga further pointed out that the food bazaar will also equip the women who participated with new cooking skills to help them to become self-sufficient and to contribute to the development of their areas.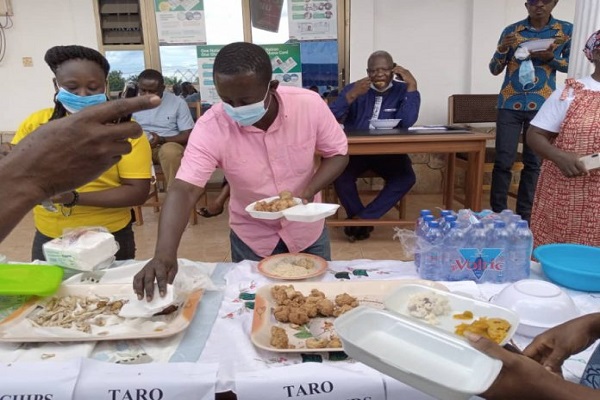 He encouraged more farmers to venture into Taro cultivating since economic analysis of the news varieties promises higher profitability for farmers.
A research scientist at the Crop Research Institute, Dr. Kofi Frimpong Aning, said the new Taro varieties are highly tolerant to any disease and resistant to the Taro leaf dry disease.
"In addition to higher corm yield potential and corm dry matter content, these varieties are also tolerant to the taro leaf blight disease-a disease which negatively affects the production and utilization of the crop which is already facing extinction in Ghana and most parts of the world," Dr. Frimpong Aning added.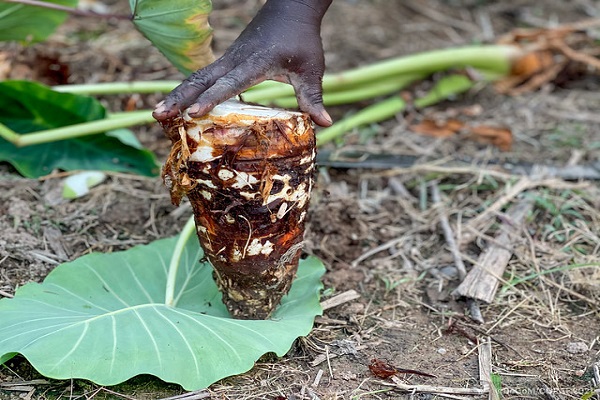 The new varieties, Huogbelor, Asempa, Agyenkwa and Yen anya woa comes with potential yields of 12 to 25 tonnes per hectare and corm dry matter content of 33 to 42 %.
DISCLAIMER: The Views, Comments, Opinions, Contributions and Statements made by Readers and Contributors on this platform do not necessarily represent the views or policy of Multimedia Group Limited.