Ghana's Premier Golf Club, Achimota Golf Club outshined their counterparts from Nigeria, IBB International Golf Club, to win Independence Day Golf Tournament at the Achimota Golf Course.
The tournament took place between 6th and 8th March 2020 and it formed part of the club's activities to celebrate Ghana's Independence.
The Club has for over ten years established a reciprocal relationship under which they play an inter-club match-play to commemorate the independence anniversary of the respective countries – Ghana and Nigeria.
After the first day match-play, team Ghana led with 20.5 points against that of 12.5 for team Nigeria. The singles match play was the comeback platform for team Nigeria.
However, the Ghana team was too formidable for their opponents and gave the visitors a run for their money.
Ghana continued with the lead with 33.5 points against 30.5 points for the visitors.
This saw Ghana lift the newly donated match-play cup with a gross score of 54 points.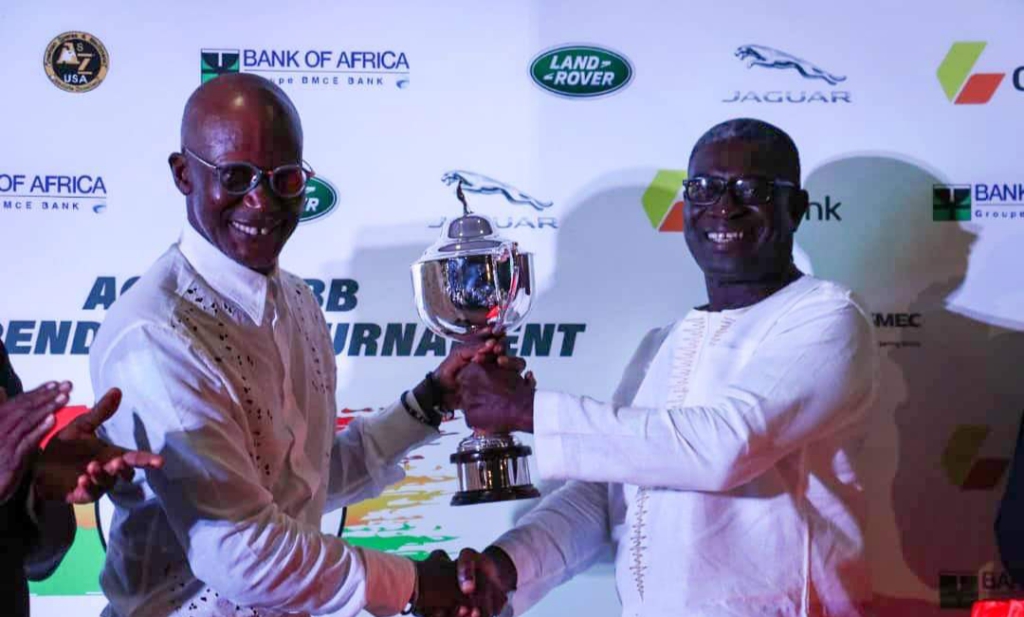 Before the match-paly, over 130 golfers competed in the Independence Cup.
The juniors event was played in 2 categories – 9-Hole Stable ford and 18-Hole Stroke play (Red and Yellow Tees).
Little Fahroni Jonah sealed the winner for the 9-hole junior competition.  Gifty Achana and Philip Yeboah won the 18 Hole Stroke play competition with a gross score of 92 on the Red Tee and 81 from the yellow tee respectively.
The ladies competition saw Ms Aliyah Iddriss win the silver category with a net score of 70, playing off handicap 18.
Mrs F. Olateju from Nigeria came first with a net score of 70 with handicap 24 in the Ladies Bronze category.
In the Men's Silver Category, T. Tsegba from Nigeria won with an amazing net score of 66 to beat Ghana's Frank Adu Jnr. who returned a net score of 68 to place second after a keenly contested round of golf.
The President of the Ghana Golf Association, Mr Mike Aggrey came third with a net score of 70. 
Mr M. Haruna from Nigeria, playing off handicap 24 sealed the day with an amazing net score of 65 to win the Men's bronze category.
The tournament was sponsored by Bank of Africa and supported by SMEC Ghana, Jaguar Land Rover, Paul Jacobs, Ibrahim Bah, Michael Obeng Appiah, Peak Golf Ventures and Qwench Mineral water.