The 2022 Artiste of the year, Dennis Nana Dwamena, best known as KiDi in the music circles, has disclosed that he's received backlash from feminists over his hit song 'Touch it.'
According to him, he has been called out by feminists who are not too happy about the song's lyrics, particularly the part that says "shut up and bend over."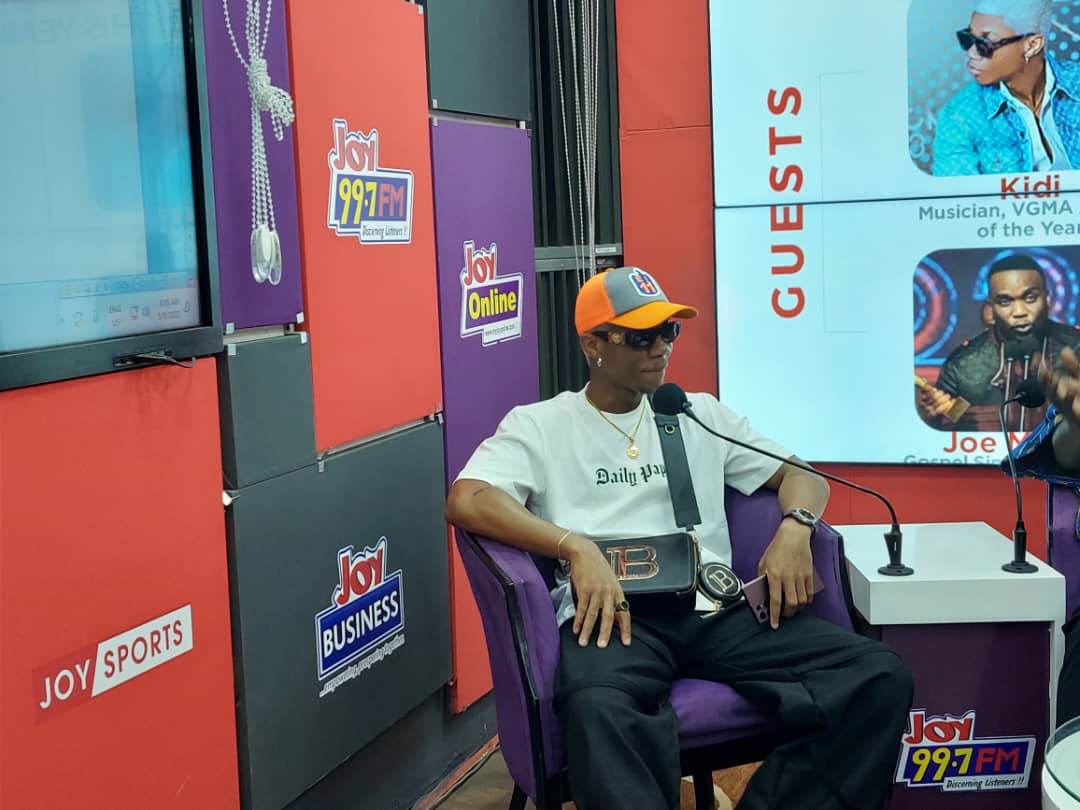 He disclosed this on the Super Morning Show after he bagged four other awards in addition to the prestigious Artiste of the year award at the awards night.
The Lynx Entertainment signee said he's had people describing him as "disrespectful," though the song was written without malice.
"At a point, the pushback was very strong. You know we come from a society where certain things are not very accepted. [I've had] people asking, 'why is this young boy telling us to shut up and bend over – it's a bit disrespectful.'
"Even on my social media, I used to get threats from feminists that 'this guy is disrespectful. No one should pay attention to this song. ' People made articles that the song is derogatory, no one should patronise his songs, but when God says e go go, e go go," he added.
Despite the criticisms, KiDi was pleased that the song made it as the Reggae/Dancehall Song of the Year and the Vodafone Most Popular Song of the year at the 2022 VGMAs.
"I think we overthink music sometimes, but it's just a vibe, and I'm also happy with how some people also received it. For others, it was just a song to dance to. It wasn't like men instructing anyone or being disrespectful."
The Reggae/Dancehall Song of the Year category was filled with other popular songs from competitive artists like the likes of Stonebwoy, Samini, and Epixode.
Fortunately, the Lynx Entertainment Signee Kidi emerged as the winner of this category with his song 'Touch It"'
KiDi, who was named the Artist of the year, also won four awards on the night, including Most Popular Song of the Year, Album/EP of the Year (Golden Boy), and Best Afropop/Afrobeats Artiste of the Year.
KiDi further disclosed that the song had been greeted with some uncertainties at the initial stage of its production.
"As I made the song, I sat back and laughed a bit because I was like 'what are you singing about? Shut up and bend over what? And even from among my team, everyone was really surprised.
"There was a little bit of 'are you sure', but I said you know what, 'Arts in its purest form would be appreciated, and it's crazy what the song has gone to do," he stated, adding that he's pleased with the feat it has attained.
"The first big shock was when the song entered India. I saw their TV stars, and I said, " We are now in business.
"As artistes, when we see some of these things, we say it's crazy. Say you just enter the studio and spend two or three hours in the studio making a song, and the song is just traveling. It's so humbly to see. I want more of that," he said.