The International Sickle Cell Centre (ISCC), a registered non-profit organization in Ghana, has partnered with AirtelTigo Touching Lives for an educational campaign on Sickle Cell Disease (SCD).
The goal of the collaboration is to raise public awareness about SCD, increase support for affected individuals, and empower people living with the condition to live beyond the challenges SCD may present.
The partnership, according to the founder of the International Sickle Cell Centre (ISCC) and lead medical expert driving the project, Dr. Mary Ansong, was designed to bring together Ghana's community of medical experts, people living with SCD, relatives, caregivers, policymakers, and advocates to tackle SCD and prevent social stigmatization through education.
Dr. Ansong stated that "Sickle cell disease is very prevalent in Ghana, with 18,000 children born annually with the disease." One in three Ghanaians is also a carrier of the AS or AC genotype. But unfortunately, many people only discover their sickle cell genotype after the birth of a precious child with the condition.
"Nonetheless, SCD  is not a death sentence. With early diagnosis, treatment, education, good nutrition and a supportive community, persons living with SCD can enjoy full and healthy lives."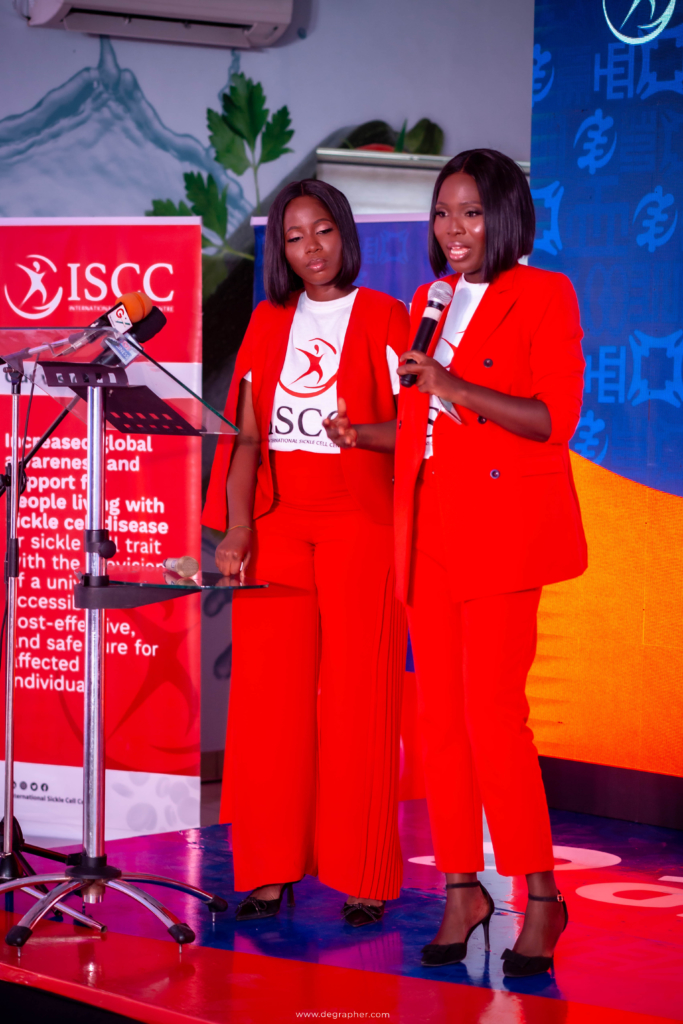 She intimated that since ISCC's inception in March 2021, they have screened 528 people from over 12 communities for their sickle cell genotype. In addition to that, they also provided genetic counseling to all as well as offered the needed medical support to some affected individuals.
The founder of the ISCC says the ISCC has educated close to 2,000 people on SCD and has had several media engagements.
"We are excited to launch our first educational campaign in collaboration with AirtelTigo Touching Lives. The ISCC brought on board experts from different countries as well as patients and caregivers to create an informative series on what SCD truly is. We believe our partnership with AirtelTigo will start the spark for a generation of Ghanaians who are aware of SCD and are supportive of loved ones living with the condition," she stated.
Commenting on the partnership, the Chief Executive Officer at AirtelTigo, Leo Skarlatos, disclosed that they were happy to partner with the International Sickle Cell Center (ISCC), whose foundation is built on working with professionals to contribute towards sickle cell education, prevention, management, support, and cure in Ghana and beyond.
The AirtelTigo Touching Lives, he says is passionate about impactful corporate social initiatives that focuses on areas including health, education, social wellbeing, among others. Sickle cell disease affects an increasing number of people, yet it is relatively unknown to the public.
He stated that the condition can interfere with many aspects of patients' lives, including their education, employment, and psychosocial development.
"It is our hope to ultimately help reduce the stigma around SCD while empowering and touching the lives of affected individuals.
"AirtelTigo is optimistic that airing the generated episodes that feature real-life stories of individuals and families battling the condition will send a message of hope to others living with SCD," he stated.
The episodes will start airing on TV3, UTV, GHOne TV, and JoyNews. They will also air on Peace FM, Citi FM, Adom FM, Luv FM, Connect FM, and other radio stations across the country.
DISCLAIMER: The Views, Comments, Opinions, Contributions and Statements made by Readers and Contributors on this platform do not necessarily represent the views or policy of Multimedia Group Limited.