Barima Offe Akwasi Okogyeasuo II, Omanhene of Kokofu Traditional Area; Osagyefo Mkusiwaa Mmua Baayie, Queenmother of Kokofu; Nana Kwaku Amankwa Sarkodie II, Sewuahene; Nana Kissi Preko II, Ayoko Benkumhene Kwahu Abetifi, Benkum Abusua Panin Efa Bochie Abetifi, Kokofu; Ekuona Abusuapanin Kofi Adusei (UK); Nana Takyiaw Ntiriwaa, Kokofu Asaman Adontenhemaa, Mr. Nelson Kwame Agyapong Poku, brothers and sisters and the entire Edusei/Osei Kwabena family regret to announce the passing of their beloved: Mr. John Kofi Owusu aka Johnny: 1952 – 2022.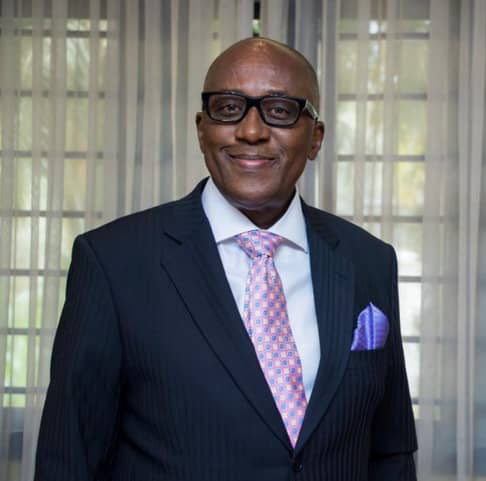 CHAIRMAN, MAXWELL OWUSU TIMBERS LTD. & FIESTER HOTELS AND RESIDENCES.
Which sad event occurred on 6th November, 2022.
Funeral Arrangements
Pre-Burial Services: Saturday December 10th, 2022 at 07:00am, at St Peters Cathedral Basilica, Kumasi.
Burial & Thankgiving Service: 9:30am at St. Peter's Cathedral Basilica, Kumasi
Internment: Private Burial
Final Funeral Rites: 1:00pm – 6 :00pm at the Ridge Park, opposite Officers Mess, Kumasi.
Attire: Black
Father: Mr. Maxwell Owsu (Deceased)
Mother: Mrs. Agnes Owusu
Widow: Mrs. Elaine Owusu
Children: Maxwell Owusu, Daniel Owusu, Francis Owusu, John Owusu Jnr.
Brothers and Sisters:  Maxwell Owusu Jnr. (Deceased), Henry Owusu Jnr., Henry Owusu, Daniel Owusu,  William Owusu, Francis Owusu, Rosemary Owusu, Ivy Amoako.
Uncles and Aunties: Madam Darkowaa, Madam Anna Edusei, Madam Helena Edusei, Madam Mary Edusei, Coach Edusei, Mr. Ignatius Edusei, Madam Theresa Edusei, Mrs. Vernonica Fosu, Mr. Paul Edusei, Madam Cecilia Edusei, Dr. Lawrence Edusei, Mr. Joseph Edusei, Hajia Ama Donkor (Cow Lane), Madam Mercy Adobea Donkor (Madina).
Cousins: Samuel Twumasi (Domino), James Owusu (UK), George Twumasi (USA), Francis Owusu (UK), Mrs. Agnes Twumasi Gyapong, Mrs. Paulina Mensah, Anthony Twumasi (Goil), Francis Twumasi (Osei Kwame), Mrs. Margaret-Mary Osei (UK), Akwasi Asante Twumasi (Kohl), Kofi Ahenkora Efa and siblings, Francis Allotey & siblings, Augustus Edusei & siblings, Anita Edusei & siblings, Kofi Edusei & siblings, Catechist Francis Bossman & siblinings, Sylvester Agyen (Kumasi Technical University) & siblings.
In-Laws:  Antonio Yaw, Mr. Nigel Egyir-Yaw, Mrs. Josephine Owusu, Mrs. Sophia Owusu, Mrs. Brigid, Mrs. Marlis Owusu, Mrs. Jennifer Owusu, Mrs. Frimpomaa Owusu.
Nephews & Nieces: Nicole Owusu, Maxwell Owusu, Ann Lorraine Owusu, Henry Owusu, Mrs. Rosemary Asare Bediako, William Owusu, Mark Owusu, Johnny Owusu, Renee Owusu, Daniel Owusu, Louisa Owusu, Janelle Owusu, William Owusu, Mark Owusu, Johnny Owusu, Philip Owusu, Phebe Owusu, Lesley-Ann Owusu, Francis Owusu, Emmanuel Owusu, Ginette Edusei, Lynette Edusei, Terry Mark Shepherd.
Grandchildren:  Elaine Owusu, Eliza Owusu, Eleanor Owusu, Elliot Owusu.
All friends and sympathisers are cordially invited.
DISCLAIMER: The Views, Comments, Opinions, Contributions and Statements made by Readers and Contributors on this platform do not necessarily represent the views or policy of Multimedia Group Limited.