Pharmacology education at the Kwame Nkrumah University of Science and Technology (KNUST) is receiving attention with the refurbishment of the Cell Culture laboratory.
This was provided by the Pharmacy Class of 2001 at the cost of 91,000 cedis to enhance research activities at the Faculty of Pharmacy and Pharmaceutical Sciences.
The Cell Culture Laboratory for Graduate Research and Molecular Pharmacology Studies was initiated by Prof. Charles Ansah and Prof. Eric Woode.
The duo won a TALIF grant worth USD 176,000 from the World Bank in 2008 to establish the Cell Culture Laboratory.
Equipment, including laminar flow, fluorimeter, western blotting equipment and consumables were subsequently acquired for the laboratory.
It came at a time when pharmacology research was moving towards cell culture rather than animal studies.
Even with animal studies, further mechanisms of action needed to be established using cell lines.
Acquisition of consumables, reagents and chemicals to sustain the laboratory have been a challenge over the years.
Thirteen years down the line, there was an urgent need to refurbish the laboratory.
The Pharmacy class of 2001, as part of their 20 years anniversary, decided to give back to their Alma Mata, the Faculty of Pharmacy and Pharmaceutical Sciences, KNUST by refurbishing the laboratory to bring it to international standards.
One of the leaders, Ernest Owusu Aboagye is excited at the opportunity to give back to the faculty.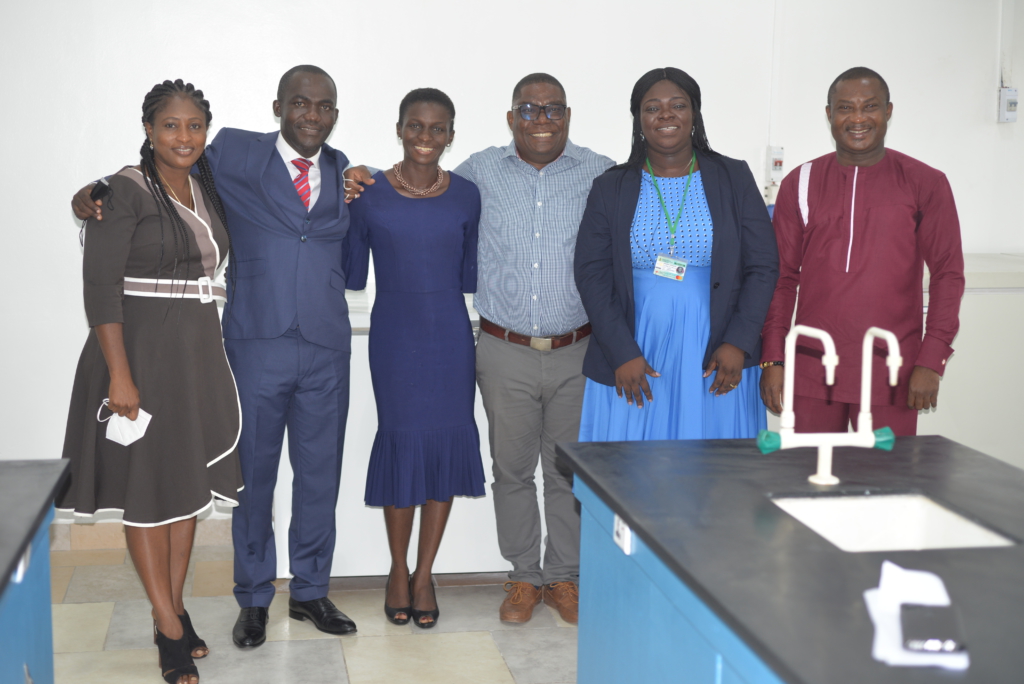 "We got back and decided to give back to thank God for keeping us and to the faculty for the seeds they sowed in us," he said.
Former Dean and Pro-Vice Chancellor, Rev. Prof. Charles Ansah is positive the lab will be vital for postgraduate education especially, the upcoming Masters and PhD programme in Toxicology.
Dean of the faculty, Prof. Berko Panyin Anto wants the government and the citizenry to invest in research infrastructure.
"For universities to be seen to be doing what they're doing, in the area of research and teaching, and service to the community, then we need to have a look at infrastructure for research.
"Government, private individuals and industry can all help," he said.