Motorists travelling on the Kumasi-Cape Coast highway have been left stranded for several hours after a section of the road under construction was blocked to traffic.
Ongoing construction works have rendered the road impassable as trucks travelling on the slippery road get stuck.
Hundreds of the travelling public have been forced to sleep on the Assin Asempaneye-Assin Praso stretch of the road since 1 am on Thursday, as traffic has come to a standstill.
Trucks loaded with cement and other heavy-duty vehicles travelling the Kumasi-Cape Coast direction and those from the Cape Coast-Kumasi direction are the worst affected.
The vehicles get stuck in the middle of the road, blocking traffic.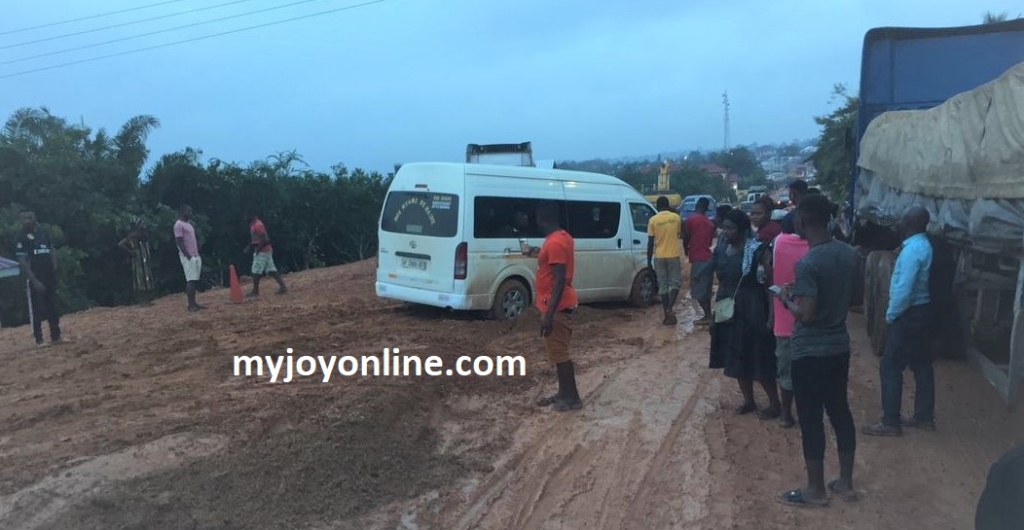 An affected and distressed motorist, Isaac Ocran, told Nhyira FM four articulated trucks skidded and totally blocked the road.
He and other motorists travelling from Takoradi have been stranded since 1 a.m.
"We got here around 1O'clock from Takoradi. When we got here, about four trailers (Articulated trucks) had blocked the road; the skid from the main road to the side. And another one crushed at the back, a crush involving four tipper trucks.
The road has been blocked and the traffic situation here is very bad.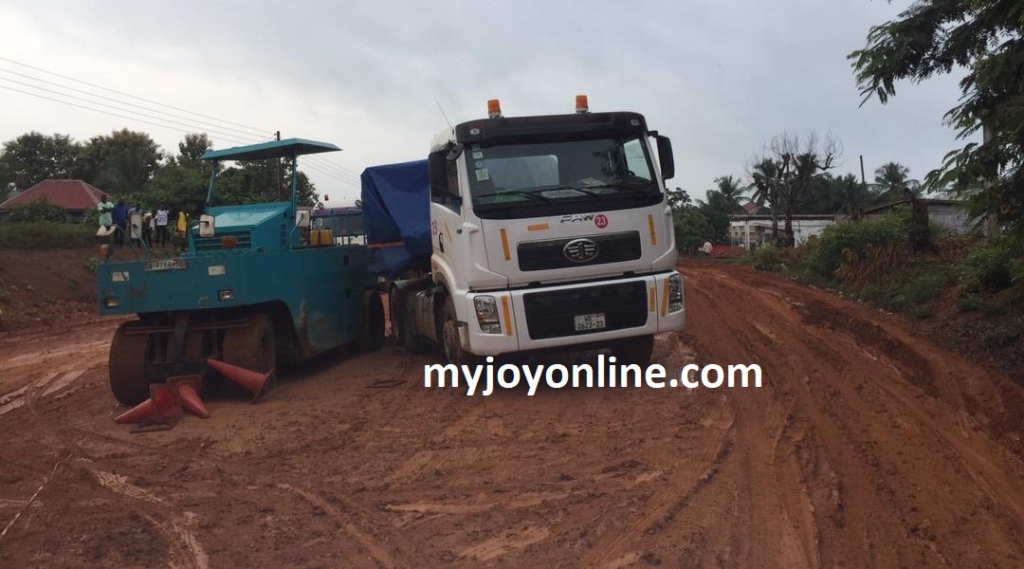 The traffic is from Assin Asempaneye, that is a town when you are coming from Kumasi, right from (Adansi) Praso you go to Asempaneye. The traffic is from Asempaneye to Assin Fosu.
According to Mr. Ocran, the situation has led to heavy vehicular traffic. Though contractors had moved to site at the time of filling this report, little has changed.
"The situation is very serious because we've been here since 1 a.m. It's a night bus from Takoradi. We moved from Takoradi around 10 p.m. We got here around 1. We've been here since 1 a.m and we are still in traffic. We don't know what they are doing.
The contractor just came. They are trying to move the vehicles over here but the traffic situation is very serious. Just imagine been here since 1 a.m"