The District Registration Review Committee in Cape Coast has in a majority decision thrown out a challenge filed against the NDC Parliamentary candidate for Cape Coast North, Dr Kwamena Mintah Nyarku.
The NDC Cape Coast North Parliamentary candidate was challenged for a second time when he went to register based on a High Court order.
Based on the recommendation of the committee, the Electoral commission has handed over the voters' ID card of the candidate to him.
Dr Kwamena Mintah Nyarku's card was withheld following a challenge against him by the Cape Coast North youth organiser, Anthony Arkoh-Korsah.
The contestation on grounds that he did not fall in the categories of persons listed by the EC to register on the limited registration because he had already registered in the mass registration exercise organized by the commission and that he does not qualify based on the residential status.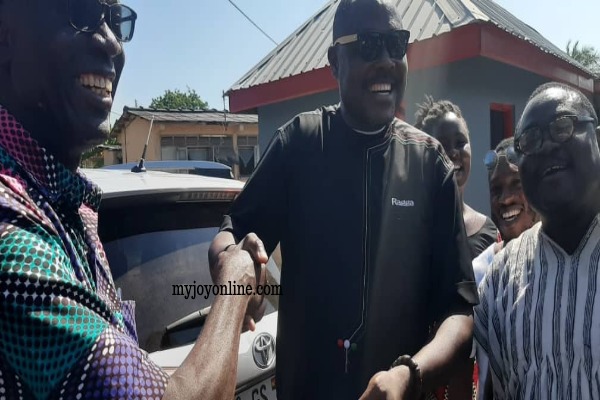 The committee's clearance paves way for the candidate to file his nomination when the Electoral Commission opens the process on Monday.
Kwamena Mintah Nyarku thanked the NDC for sticking solidly behind him when the issues arose.
He further praised his lawyers for the fortitude and dedication towards his victory.
"I thank the NDC and my lawyers for supporting me throughout this journey. Lawyer Samuel Adu Yeboah was of immense help.
"He stuck solidly behind me in all of this. Today is one of the happiest days in my life. This victory means a lot to me," he stated.
Supporters of the NDC mobbed him and congratulated him on his victory and vowed to support him to unseat the incumbent Member of Parliament for Cape Coast North, Babara Asher Ayisi.