The feet of a British girl who was found dead in the Malaysian jungle were not in a state to suggest she had been on the move for days, an inquest heard.
Nóra Quoirin, from London, was discovered dead nine days after she was reported missing on 4 August 2019.
Her father Sebastien told a court he noticed her feet were "dirty" but "didn't seem to be particularly damaged" when he identified her body.
He said he also saw that some of the fences around the resort were broken.
Nóra's family, from Balham, were staying in Sora House in Dusun eco-resort near Seremban, about 40 miles (65km) south of Kuala Lumpur.
The 15-year-old was born with holoprosencephaly, a disorder which affects brain development.
She was reported missing the day after they arrived and was eventually found less than two miles from the holiday home.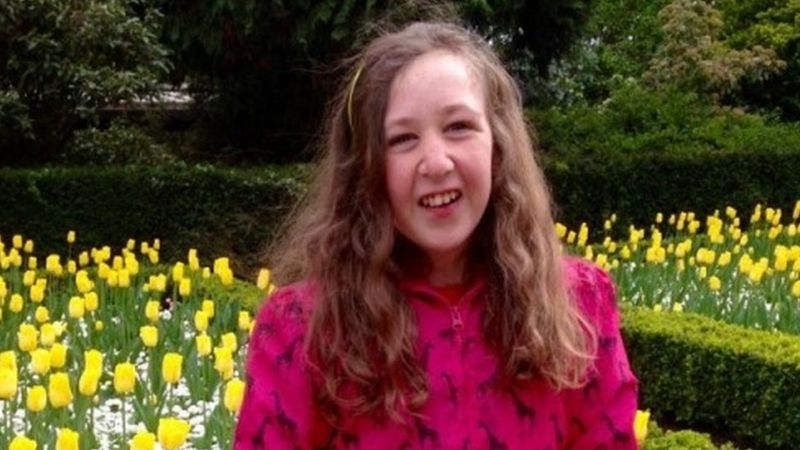 Speaking via video-link, Mr Quoirin said he had spotted her feet as he went to identify her body for the second time to authorise an autopsy.
He told Seremban Coroner's Court they "didn't seem to be particularly damaged, in fact they seemed just dirty" and questioned how that could be possible since the police had suggested that she had been "on the move for seven days".
"How was that compatible with the state of Nora's feet?" he said.
The 48-year-old said the family had been "super excited" to be going on a "big adventure", although the trip was not a novelty for Nóra as they had spent time in Singapore and Bali two years earlier.
Mr Quoirin told the court he saw some of the perimeter fences of the resort were broken and had fallen to the ground as he went for a walk after they had arrived.
The inquest heard that after the family had gone to bed that night, Mr Quoirin was woken by noises from a nearby chalet where they "seemed to be having a party".
He said he later heard a "muffled noise" coming from the chalet but he had been "half asleep" and "couldn't describe what exactly that noise was".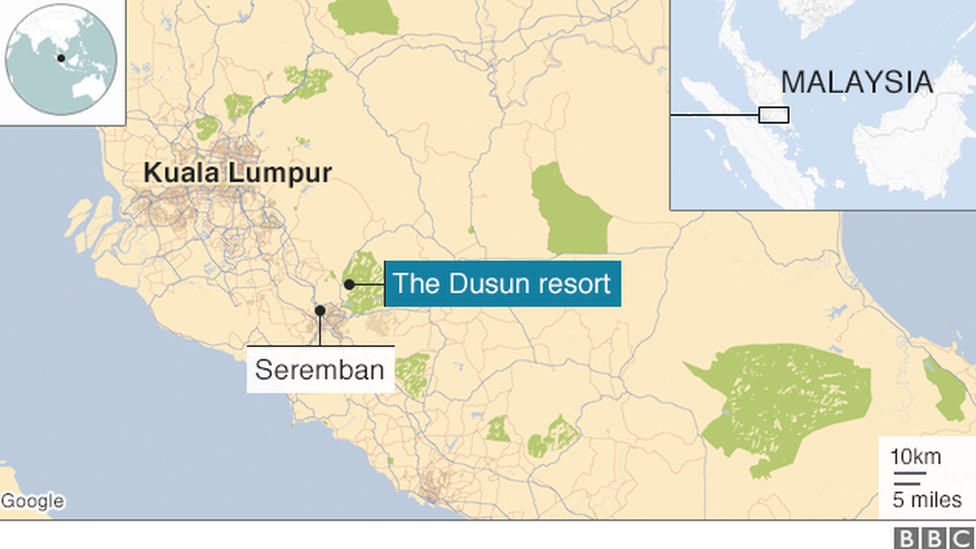 Mr Quoirin said he woke at 07:00 the next day and left the room at 08:00 to check on his daughter.
He climbed up a staircase to the mezzanine level where Nóra was sharing a bed with her sister Innes, but when he looked at the bed Nóra's side was empty.
Innes explained to her father she had noticed Nóra was not in the bed earlier when she went downstairs to the toilet but she had assumed the 15-year-old was with her parents "having a cuddle", the court heard.
Mr Quoirin said he "very quickly… realised something very dramatic was in front of us" and immediately began searching the area, including out of a back gate which he described as "porous" and something that "anyone could walk through it".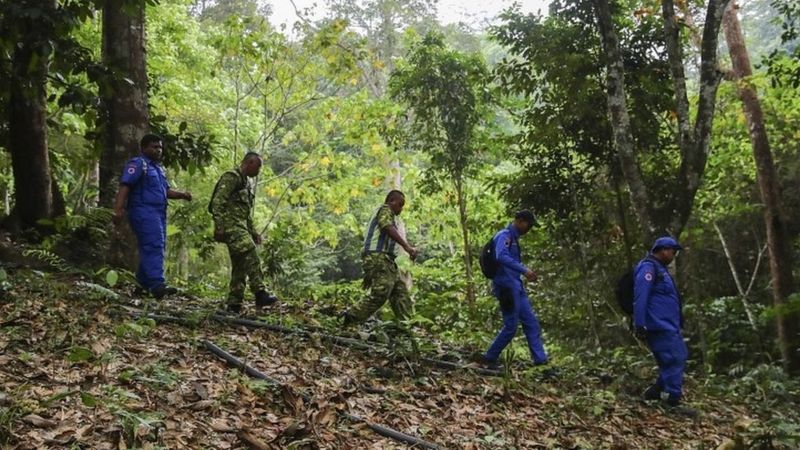 Mr Quoirin said he and his wife realised their daughter's shoes were still there so believed she must not have gone far due to the difficulty of the surrounding terrain.
They also noticed the kitchen window was open, the inquest heard.
He said the resort's owner went to the local police station to report that Nóra was missing and he followed two hours later but when he arrived he found officers "did not realise the seriousness of the problem".
He described how at about 15:00 a police officer with a dog came to the resort but "the dog wasn't fit for purpose" and "after two minutes it was exhausted and couldn't do the job properly".
He added that he felt the police had not done enough to search for Nora during those "precious hours".
The inquest continues.