The latest breakdown of the Tema Central sewerage system has exposed residents to a possible epidemic.
The perennial situation has become a major source of discomfort and cause for worry to the affected residents.
Apart from the visible health danger the situation poses, the residents have to endure an offensive smell emanating from the effluence.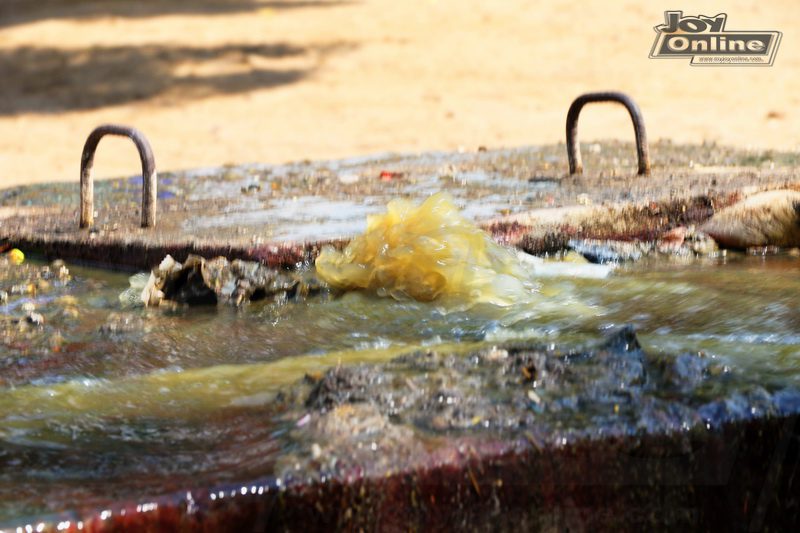 The residents said the problem has persisted for the past 18 years. Yet the city authorities have not been able to resolve it, despite various attempts at doing so.
A visit to the community 4 neighborhood by myjoyonline.com revealed that the breakdown of the sewerage system has resulted in liquid waste flowing in front of homes.
The sewerage system, which was built in the late 1950s to cater for the population at the time, is overstretched due to the huge increase in the population of the town.
Madam Rebecca Manu, a resident said the city authority has made efforts to address the challenge but to no avail.
She said the situation puts the entire community on a time bomb since the spillage can lead to a cholera epidemic.
Mr Kwamena Nunoo who is on a visit to the area said the situation is very appalling. "It makes me lose appetite sometimes," he lamented.
He therefore called on the Tema Metropolitan Assembly to find a lasting solution to the problem since it doesn't speak well of a well-planned city like Tema.
The Public Relations Officer of the Tema Municipal Assembly, Mr Frank Asante said engineers are currently working on addressing the situation.