Social action group, OneGhana Movement, has called on President Akufo-Addo to as a matter of urgency reverse all actions taken to transfer portions of the Achimota Forest Reserve to its allodial owners.
They want the state to establish full control of the forest reserve.
"We call on His Excellency, the President, to take immediate steps to reverse all actions taken so far and fully restore the State's complete control and ownership over the entire Achimota Forest", the movement said in a statement it issued on Monday, May 30.
OneGhana Movement's demands come in the wake of public angst over a document alleging that the late former Chief Executive Officer of the Forestry Commission, Kwadwo Owusu Afriyie, popularly called Sir John, included portions of the Achimota forest lands in his will.
"Issues bordering on conflict of interest appear to surface following reports that portions of the land may have been directly or indirectly sold to the former Chief Executive of the Forestry Commission, whose responsibility, among others, was to protect our forest reserves", the statement read in parts.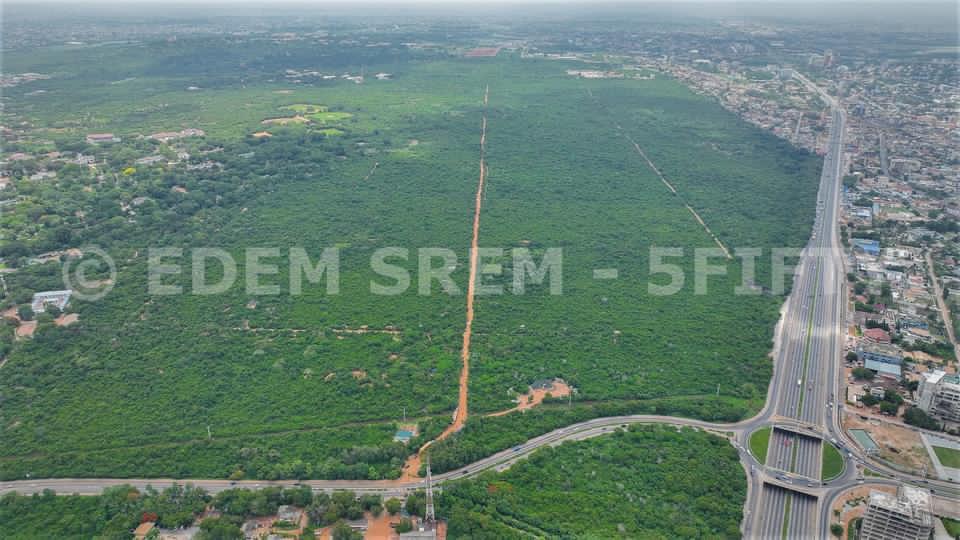 The group thus stated, strongly, that it is against any form of declassification by the state.
"We wish to state in no uncertain terms that we are against any form of diversification of the State's interest in the Achimota Forest, given that the Achimota Forest represents the last frontier of the green belt within the Accra City metropolis", it added.
Background
A section of Ghanaians have been accusing some government officials of attempting to illegally acquire lands at the Achimota Forest Reserve.
The outcry was a result of President Akufo-Addo signing an Executive Instrument to declassify the Achimota Forest.
The Instrument gazetted on behalf of President Akufo-Addo by the Lands Minister, Samuel Abdulai Jinapor, stipulated that effective May 1, 2022, the land on which the Forest is located shall cease to be a forest reserve, pursuant to Section 19 of the Forest Act, 1927 (CAP. 157).
However, even before the dust settled, another jaw-dropping discovery was unearthed in the will of the late Kwadwo Owusu Afriyie.
In the 12-page document, it emerged that the politician owned some parcels of land in the Forest Reserve which he has passed on to inheritors forever.
Meanwhile, the Executive Secretary of the Lands Commission, James Dadson has said there is no record of Sir John at the commission owning portions of the Achimota Forest Reserve.
"There is nothing in our records concerning that. What you read is what I have read. We don't have anything recorded here for Sir John as far as our records are concerned," James Dadson told journalists in Accra on Monday, May 23.
The Commission since commenced processes to trace the lands captured in the final will of Sir John.