The Rotary Club of Accra-West and the Rotaract Club of Accra-East Legon have today January 27, 2021, has donated educational materials and Personal Protective Equipment (PPEs) to the Kitase Basic School.
Some of the items donated include science sets and copies of 'Courtesy for Boys and Girls'.
Kitase is close to the Peduase Lodge and Aburi in the Eastern Region of Ghana.
The donation is in line with one of the seven focus areas of Rotary International in supporting basic education and literacy.
Other focus areas include disease prevention and treatment, water and sanitation, maternal and child health, economic and community development and environment.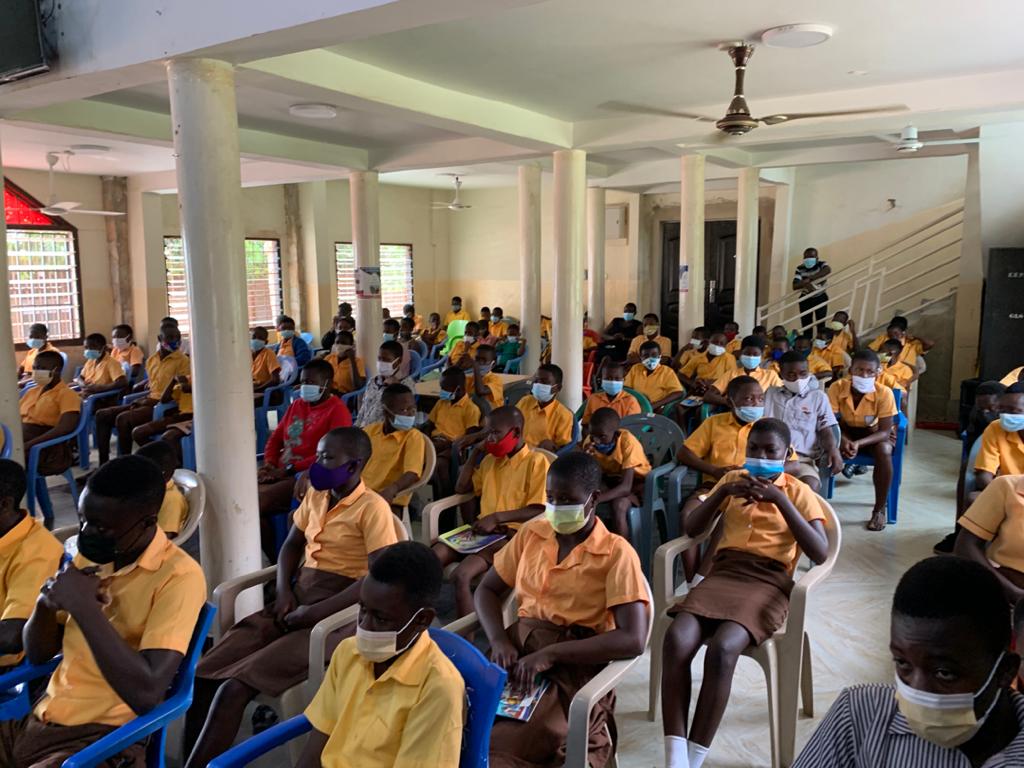 The Club donated 100 science sets, courtesy for boys and girls books as well as 200 pieces of reusable facemasks valued at ¢20,000.
The donation was in collaboration with Inspiring Women Network South Africa, a network that provides an opportunity for women business owners and professionals to network and showcase their talents and services.
WEAR Ghana, a Ghanaian clothing brand also supported the project with Nkunim face masks.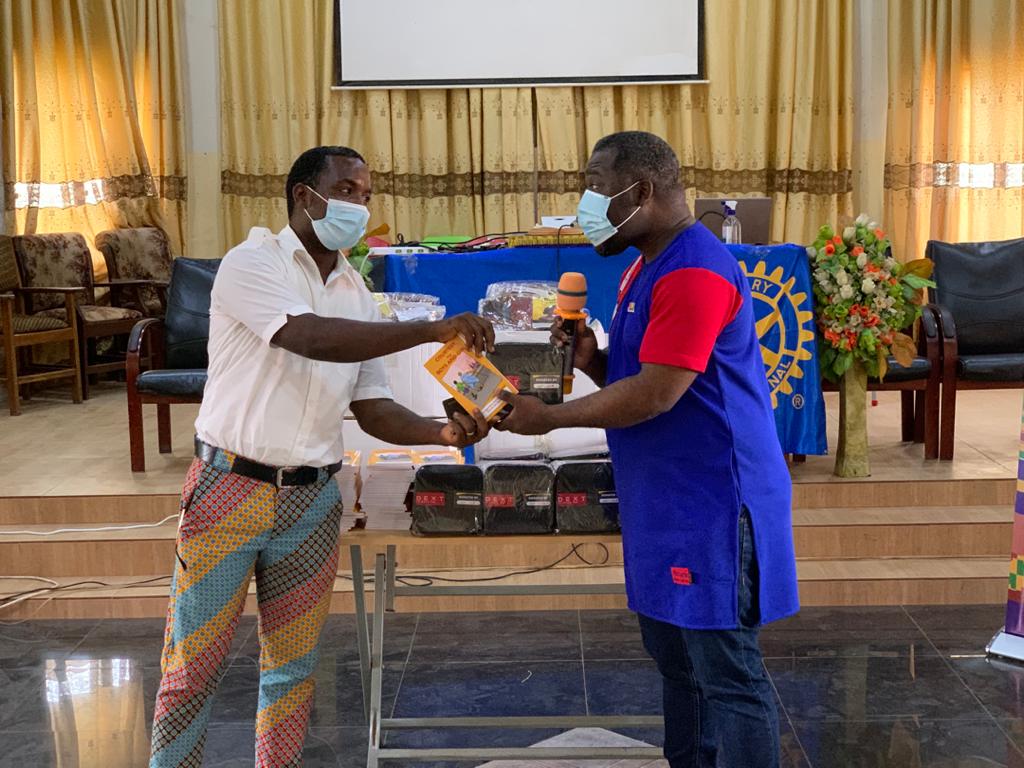 The science sets are specially designed by a DEXT, a young group of innovators poised to enhance and improve the study of science, technology, engineering and mathematics.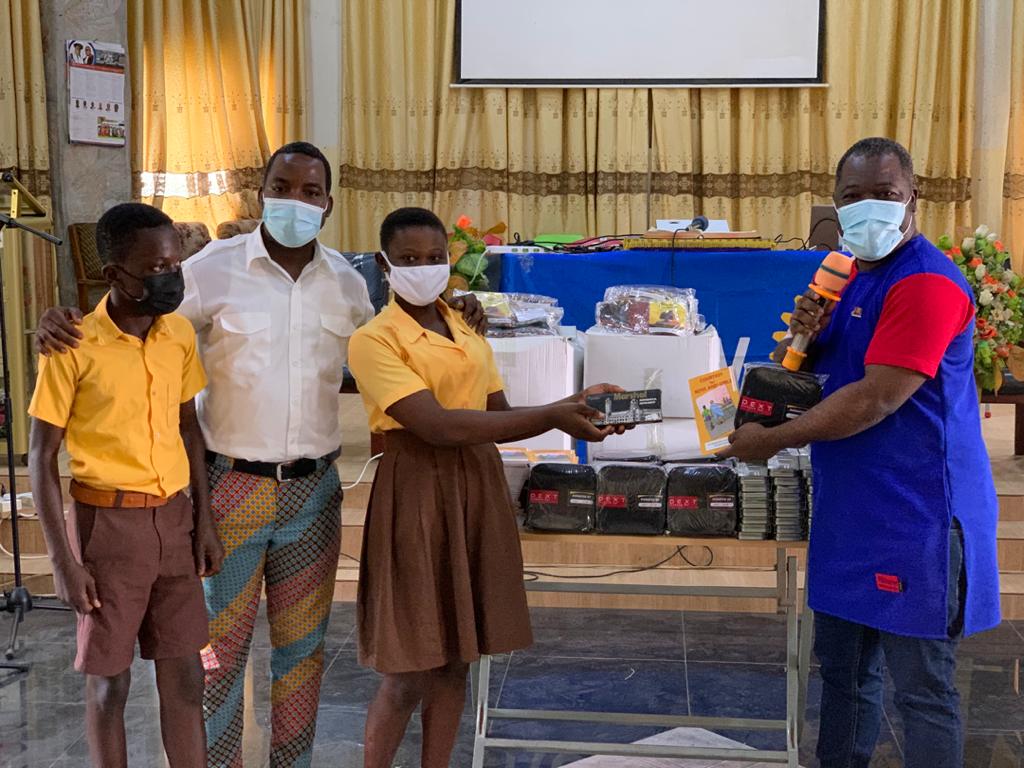 The President of Rotary Club of Accra-West, Kwame Baah-Acheamfuor motivated the pupils that every human needs good manners to exercise courtesies.
He said science, technology, engineering and maths (STEM) are needed in almost every sphere of human life.
Mr Baah-Acheamfuor therefore said STEM is with every occupation and in life in general.
The Headteacher of the school, Peter Addo Dankwa who received the donation said all of the received items will be put to its best use.
He said they will use it to build the capacity of the pupils to participate in Science, Maths and Robotics competitions.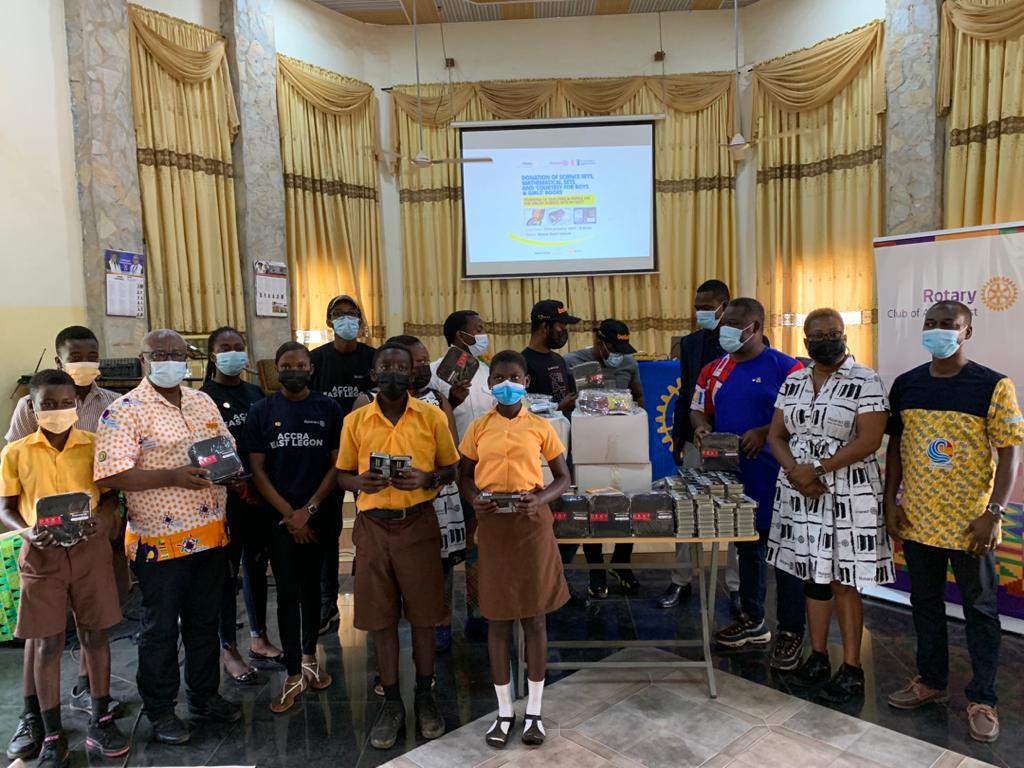 Rotary International is an international service organization whose stated purpose is to bring together business and professional leaders in order to provide humanitarian service and to advance goodwill and peace around the world.
It is a non-political and non-religious organization open to all. There are over 35,000 member clubs worldwide, with a membership of 1.3 million individuals, known as Rotarians.