The ARB Apex Bank is positioning itself to implement digital solutions to bridge the gap between the banked and unbanked population of Ghana.
This is to ensure equal access to financial services irrespective of the geographical location of the customer.
The Managing Director of the ARB Apex Bank, Alex Kwasi Awuah, announced this at the 21st Chief Executive Officers Conference for Rural and Community Banks held in the Volta Regional capital of Ho.
He disclosed that his outfit has completed the bidding process and awaiting a green light from the Finance Ministry and other service providers to implement digital solutions in a bid to fill the yawning gap in the rural community banking sub-sector. 
"We, at ARB Apex Bank are confident that we can close this gap through digital solutions such as the Agency Banking, Mobile Banking, and the Internet Banking Project, which would soon be implemented.
We have completed the bidding process and received 'no objection' from the World Bank. The Ministry of Finance and the service providers would soon sign the contract for work to begin.
I would like to assure that as soon as contracts are signed, full implementation of this important World Bank and Government of Ghana-supported project would commence in earnest", he said.
He requested the CEOs of the community and rural banks to cooperate and support the implementation of the project "which is of strategic importance to the economy of Ghana as far as financial inclusion is concerned". 
Mr. Awuah added that "to re-emphasize the importance of providing digital banking services and give it project focus, we have set up a dedicated Digital Banking Unit as part of our new strategic initiatives. We hope that this will give us fresh impetus to expand our service platforms and increase financial access in our communities."
He entreated the CEOs to adopt measures that would propel the growth of their entities, prevent running into distress and ensure that their assets do not deteriorate.
He also urged them to pick useful information at the conference to guide the administration of their respective banks.
"Let us fully participate in all the presentations to ensure that we imbibe all the lessons to be learned from the two-day working sessions", he counselled.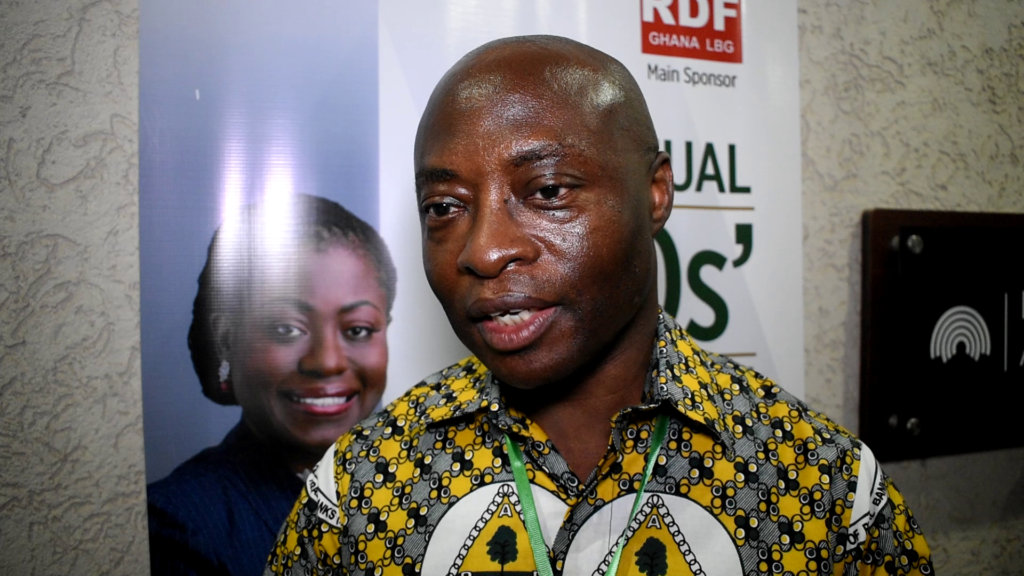 Mr. Awuah urged community and rural banks to deploy aggressive business development programs to ensure customer growth and satisfaction at all times, and prevent fraudulent practices.
"It is also incumbent on all CEOs to take time to understand their financial and prudential ratios so that you can provide adequate guidance to your boards to make timely decisions when things are going wrong.
Appreciating the ratios is the only way to deploy preemptive strategies to ensure that our banks continue to remain strong.
Furthermore, in spite of the challenging economic environment, let us be reminded that our products and services pricing should be affordable enough to encourage and entice majority of Ghanaians to do business with us. If our prices are too high, we risk driving our esteemed customers away", he warned.
DISCLAIMER: The Views, Comments, Opinions, Contributions and Statements made by Readers and Contributors on this platform do not necessarily represent the views or policy of Multimedia Group Limited.