The Founders of the New Life College and Evangelical Church of Ghana (ECG) School Complex, Rev Joshua and Caterina Siu have urged the new management of the institution to continue to uphold the three cardinal purposes of the Evangelical Church.
This, they said when successfully done will sustain the growth of the institution.
The couple made this call at the handing over ceremony of the New Life College and ECG school complex by the Worldwide Evangelization for Christ (WEC) Mission International to the Evangelical Church of Ghana.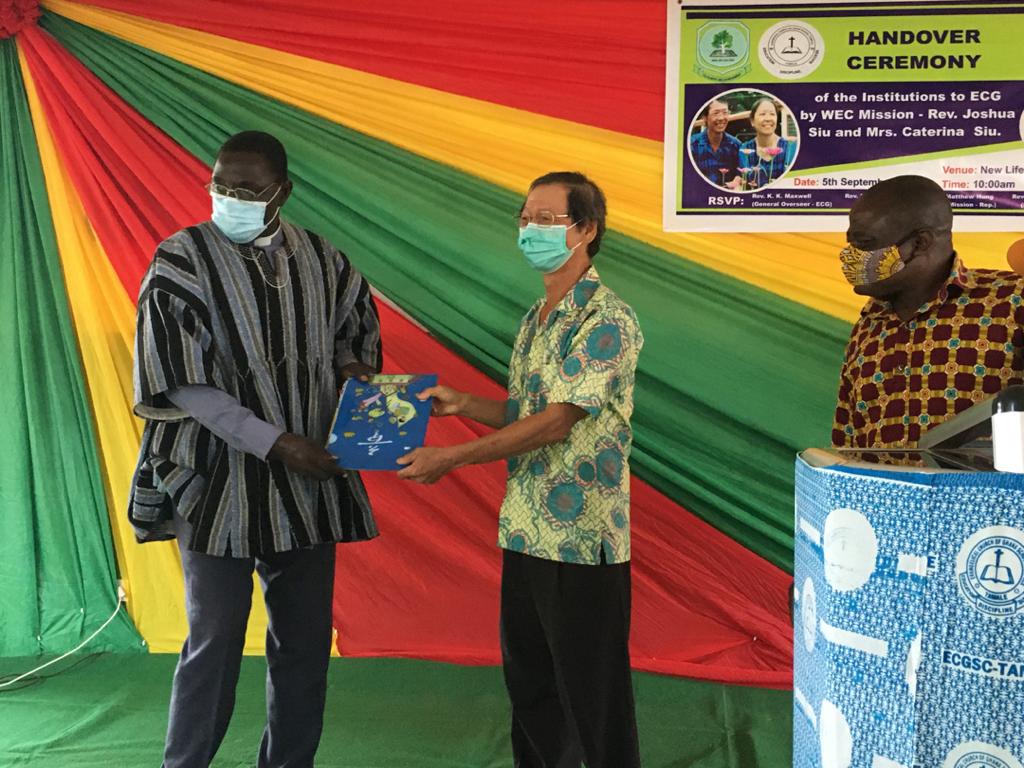 Speaking on the sidelines of the ceremony, Rev Joshua and Mrs Caterina Siu said they decided to establish the institution in the region because of the disparity between the North and South in terms of education when they arrived into the country 30 years ago.
They said most people in the region lacked the fundamentals of education as compared to those in the south, therefore in 1995 they decided to establish the institution to help bridge the gap between the north and south.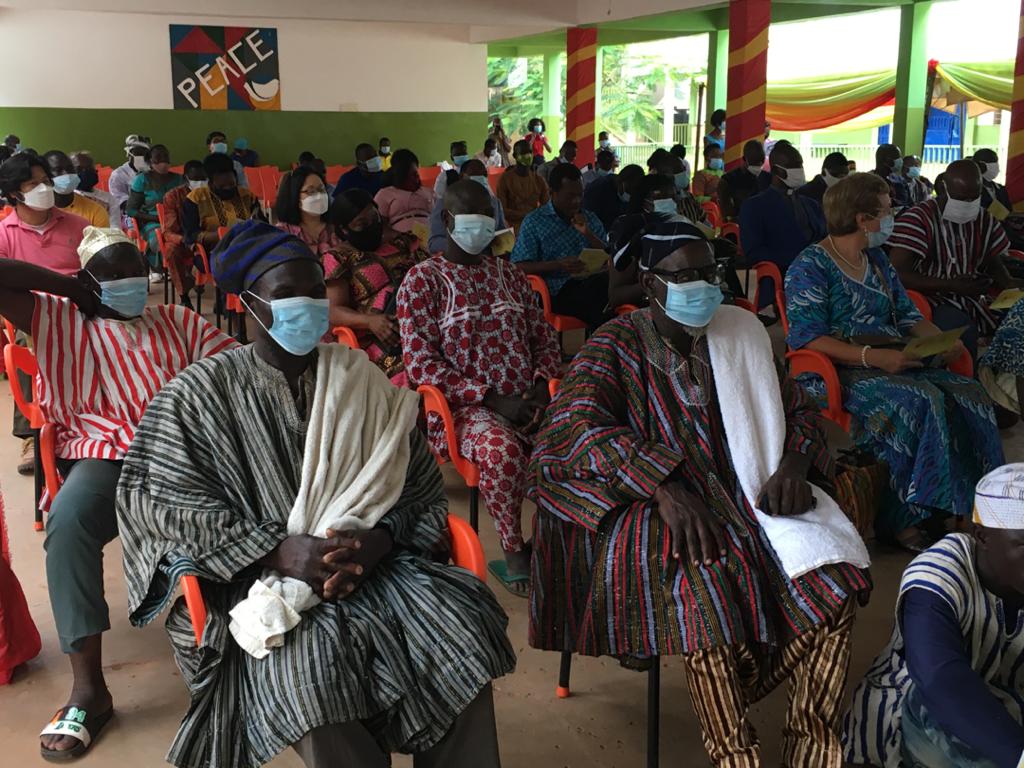 They mentioned the provision of quality educational services for academic excellence, character development and ministering to the spiritual needs of individuals who go through the ECG educational system as the three cardinal purposes of the church.
According to them, it was also their hope to reduce the rural-urban migration of most northern youth who travel to the south for a better life. The couple said they chose education above others because they believe with education, other abilities can be achieved.
WEC International is an interdenominational missionary organization whose core mandate is to bring the gospel to the remaining un-evangelized people with the utmost urgency, to demonstrate the compassion of Christ to a needy world, and to inspire, mobilize and train for cross-cultural mission.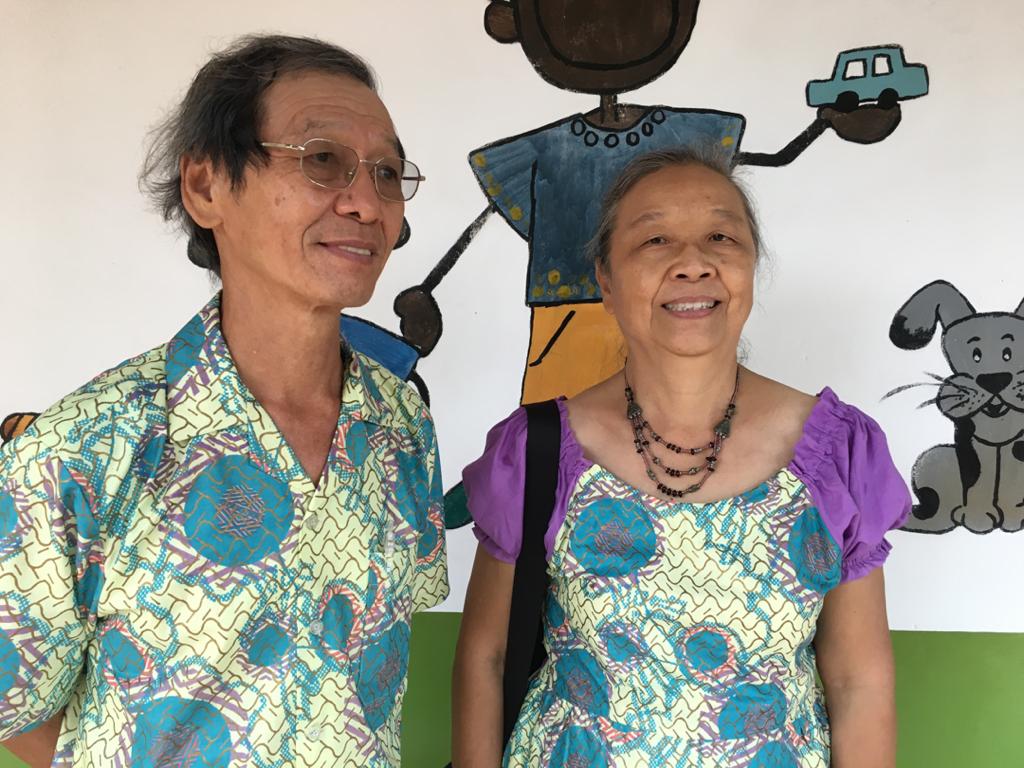 The General Secretary of the ECG, Rev Francis M. Zakaria said the New Life College and ECG school complex are among the significant contributions of WEC Mission International to the development of ECG and the country as a whole.
He also mentioned facilities in Kpandai and Koni, church planting activities across the country, construction of some church buildings in the Bolgatanga District and the facelift of the Conference and Training Centre facility in Nyankpala among others.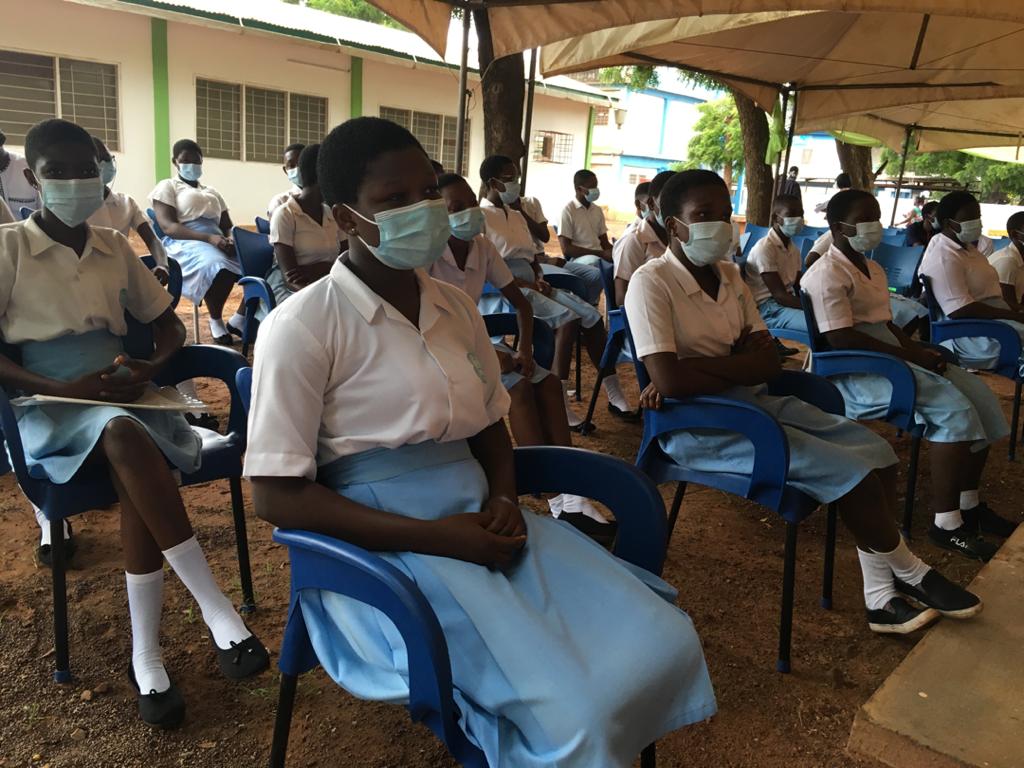 The Principal of New Life College Rev. Dr Daniel Gbande said the institution is made up of a creche, Primary, Junior High School and a College, with a total student population of 856.
He said the college currently has a student population of 262, with 15 teaching and non-teaching staff and run a diploma in the computer science program.
Rev Daniel Gbande said the school will in the next academic year introduce a registered midwifery course with the hope of attaining university status in the future.